A review of the 17 Fast Finish Nail Polish in Peacock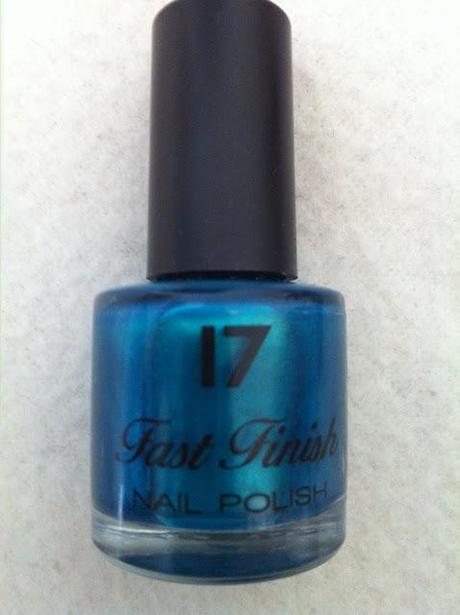 17 Fast Finish Nail Polish
On a recent shopping trip to Boots I treated myself to a new few polishes in the 3 for 2 offer, like any self respecting beauty blogger I can't resist the lure of 3 for 2!  One of the polishes I treated myself to was the 17 Fast Finish Nail Polish, I opted for the shade Peacock and I love it so much I thought I'd write a review of it.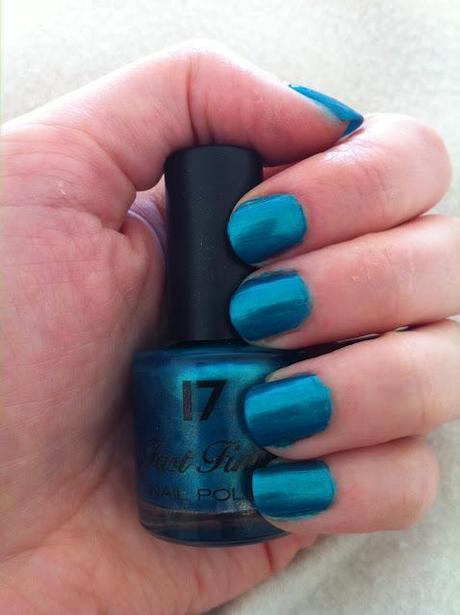 17 Fast finish Nail Polish in Peacock
17 Fast Finish Nail Polish claims to give high shine, single coat color in 60 seconds. I would mainly agree with this, it is a quick drying polish although in my experience 60 seconds is a slight exaggeration. This shade also requires two coats to get a bold colour, the first coat is a little wishy washy on its own. However, the end results are super high shine and I couldn't stop looking at my nails when I was wearing this polish. For some reason Peacock photographs blue but it is actually a lot more turquoise, I just couldn't capture this on camera. 
I love this shade of 17 Fast Finish Nail Polish. It is a gorgeous turquoise color that has a high shine and is great for adding a splash of color to any outfit. 17 Fast finish Polish isn't the longest lasting polish and had chipped within two days but this can be forgiven, as at £2.99 its a real bargain and the high shine finish is gorgeous!