A review of 17's Blemish Balm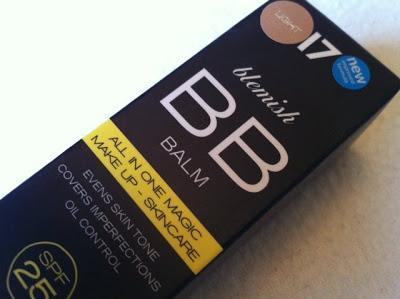 17 BB Cream
17's BB Cream is one of those products that I have been meaning to review for ages but I'm a little short on time at the minute, so I am only just getting around to reviewing it after purchasing it in July! Now, unlike a lot of beauty bloggers I am very slow to hop on the BB band wagon and this is the first BB Cream that I've tried. Therefore, I guess this review is a stand alone look at 17's BB Cream and not a comparison to others on the market.

17 BB Cream
I bought this BB cream after asking for advice from other beauty bloggers of what to wear by the pool. I visited Marbella in summer and was terrified of going makeup free, as I have spot prone skin. The most popular recommendation was to try a BB Cream. I didn't get many recommendations for 17's  BB Cream but what drew me to it was the SPF 25, which was the highest SPF I could find in my local Boots.
Like most BB Creams the 17 version claims to be a jack of all trades; it improves skin, prevents breakouts and leaves skin enhanced and covered. Like I've said this is the first BB cream that I have used but I did find that it ticked a lot of the boxes it claimed to, not in any major way but generally this BB Cream does what it claims to.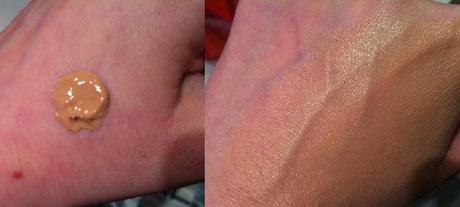 17 BB Cream swatch, sorry for the veiny hands. I couldn't get a decent face picture! 
I found it quite thick, which means that it does take a little bit of time and effort to blend. However,once it is blended it does provide a nice light to medium coverage. On clear skin I think the coverage would be more than adequate but it doesn't really do much to camouflage spots. However, I did feel a lot more confident about my skin whilst wearing this around the pool than if I had been fresh faced. I also feel that it is quite kind to the skin and does help to keep spots at bay, probably because it contains salicylic acid, which is a spot fighting ingredient.
One of the disappointing things about the 17 BB Cream is the shade range. I opted for light but it isn't what I would consider light. As I was on holiday this wasn't too much of a problem but on my usually fair skin the color is a little bit startling. 
At £6.99 the 17 BB Cream seems to be one of the more affordable ones on offer and although it has some flaws, it does generally do what it claims to. I don't think this is the ultimate in BB cream but it has made me want to find a few more to review so I'd love to hear recommendations for great but affordable BB Creams.The 17 BB Cream is available from Boots and costs £6.99.
Follow me on: Twitter - Hello Cotton - Blog Lovin'