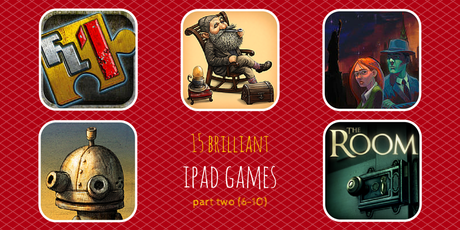 I love my iPad and I use it for work, study and for play. Over the last couple of years, it has become my go to choice for game playing because I'm less likely to binge play and more likely to dip in for a few minutes if I need a quick break or I'm waiting for something.

Here - in no particular order - are 15 of the adventure/puzzler games I've played and loved on iPad. (Many are available on other platforms, of course, so don't dismiss this list out of hand if you're not an iPad fan. I've also included Steam links for some.)

Click here for part one...
15 Brilliant iPad Games: Part Two (6-10)
Forever Lost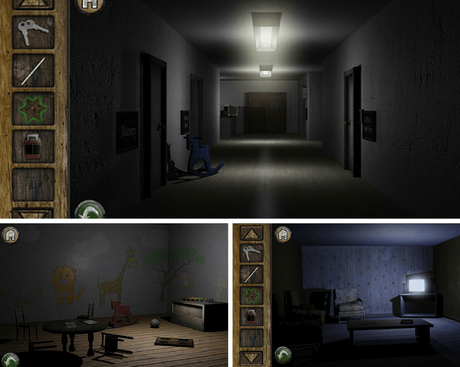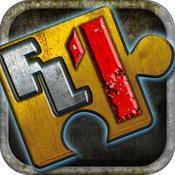 Awaking in a mind you don't know to a world you can't remember. Surrounded by things that can't be real, haunted by experiences long forgotten.

Questions racing through your mind. Is this a waking nightmare or a half-forgotten dream? Who are you? Where are you? How long have you been here and how do you escape?

The answers are somewhere, but where? In the world you have found yourself trapped in or simply your own mind?

You have to move on, you have to discover the truth. You have to escape!
This whole series was brilliantly put together and quickly became a favourite. The puzzles were tricky but enjoyable and the work that went into the storyline through the three main games and a small add on (Cabin Escape: Alice's Story) was evident. It was actually quite a touching and emotive story at times and I felt quite invested in the characters, which is always a good sign in any game.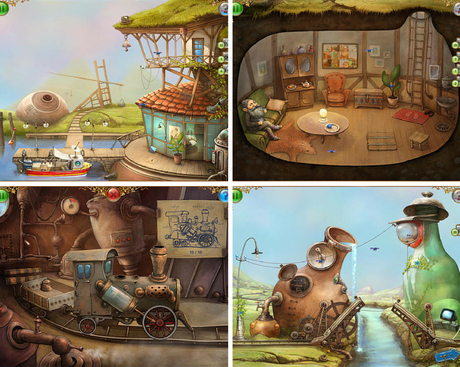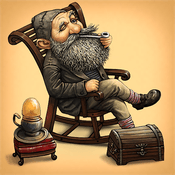 Tiny Bang Story
Life on Tiny Planet was calm and carefree until a great disaster occurred - Tiny Planet was hit by a meteor! The world fell apart and now its future depends only on you! Use your imagination and creativity: in order to restore Tiny Planet and help its inhabitants you will have to fix a variety of machines and mechanisms as well as solve puzzles in each of the five chapters of this game. Navigation is simple and intuitive. It doesn't distract you from the witty brain teasers, and you will be able to fully immerse yourself in the unique atmosphere of the game.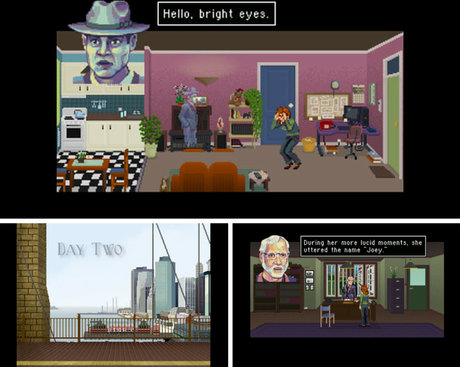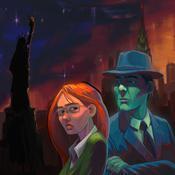 Beautiful! Enchanting! Like falling into a story book in many ways and with lovely puzzles and a wonderful storyline. So very worth playing on every level.
The Blackwell Legacy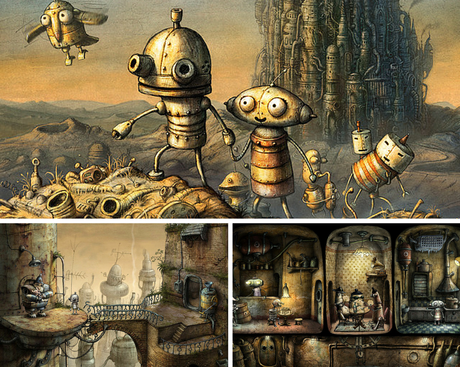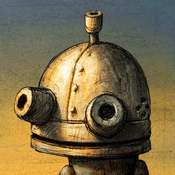 Rosa Blackwell's humdrum life is turned upside-down when she discovers she is a medium with the power to talk to the dead.

With the aid of the wise-cracking Joey Mallone, the family spirit guide, she sets out on a quest to lay to rest the ghosts of New York City.

But is Joey as well-intentioned as he claims? And why is her family bonded to him, generation after generation?
Although I've included The Blackwell Legacy here, really this series has to be taken as a whole. I actually laughed and cried and even now I can't think about the character Joey without laughing at some of his brilliant dialogue. It's such a good game for so many reasons but this is one which really comes to life through some incredible voice acting. Absolutely worth the small amount it costs for the great amount of gameplay and pleasure you'll get from this amazing series.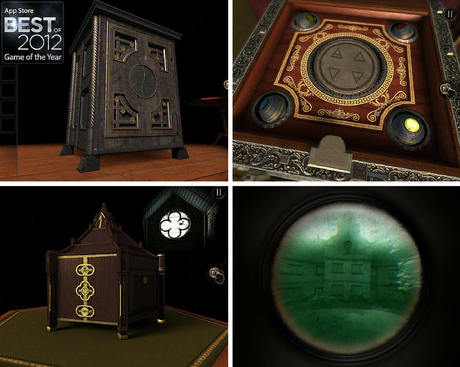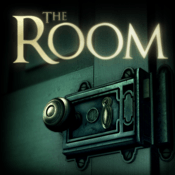 Machinarium
I'm quite sure there are some games I will have played and loved but neglected to mention, so I apologise for that. However, I also know that there will be many more I have yet to discover, so leave me a comment if you think there's something I should try!
Part three coming soon...


Machinarium is award-winning independent adventure game developed by the makers of Samorost and Botanicula. A little robot who's been thrown out to the scrap yard behind the city must return and confront the Black Cap Brotherhood and save his robot-girl friend.
Stunning. Inventive, innovative and exciting, this is so unique and spellbinding that it really is like losing yourself in another world for the time you're playing. Watch the trailer, play the game - my words can't really do the strange, dystopian beauty of it justice. Heck, even the website for the game is magical!
The Room
How are you, old friend?

If you're reading this, then it worked. I only hope you can still forgive me.

We've never seen eye to eye on my research, but you must put such things behind you. You are the only one to whom I can turn.

You must come at once, for we are all in great peril. I trust you remember the house? My study is the highest room.

Press forward with heart. There is no way back now.

AS.

******

Fireproof Games are very proud to bring you our greatest creation, a mind-bending journey filled with beauty, peril and mystery in equal measure. Be transported into a unique space that blends spellbinding visuals with intriguing problems to solve.
A must play for puzzle fans. It's clever and stylish and brilliantly put together. The sequel is also great, although I'm a little annoyed (with myself) that The Room Three is still on my 'to play' list. So many games, so little time... I've dipped my toe in, however, and that, too, seems to be promising some puzzling delights.