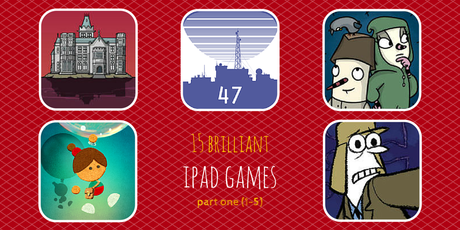 I love my iPad and I use it for work, study and for play. Over the last couple of years, it has become my go to choice for game playing because I'm less likely to binge play and more likely to dip in for a few minutes if I need a quick break or I'm waiting for something.

Here - in no particular order - are 15 of the adventure/puzzler games I've played and loved on iPad. (Many are available on other platforms, of course, so don't dismiss this list out of hand if you're not an iPad fan. I've also included Steam links for some.)
15 Brilliant iPad Games: Part One (1-5)
Rusty Lake Hotel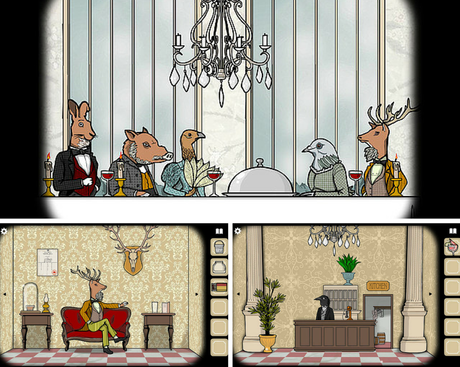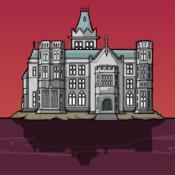 Welcome our guests to the Rusty Lake Hotel and make sure they will have a pleasant stay. There will be 5 dinners this week. Make sure every dinner is worth dying for.
I believe this is actually the seventh game from Rusty Lake but the first premium one. You might want to try the Cube Escape games first. I did and they really got me hooked. Like this one, they are pretty dark and require some out of the box thinking but you can really see the work that has gone into them. This is nothing if not atmospheric!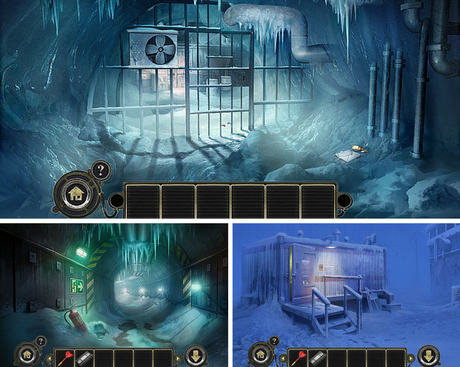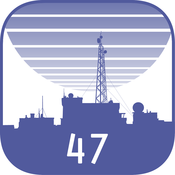 Facility 47
You wake up alone and freezing in an icy cell. You try the cell door but it's locked, it seems that you are stuck with no apparent escape. All that surrounds you is a letter and a bottle of pills, and no sign of how long you have been here or why!

Escape from this room and you will begin a journey through an isolated research facility in the freezing depths of the Antarctic, solving exciting puzzles as you go and unlocking new locations around the Facility. As you explore, you can search for clues that will help you uncover and piece together the mysterious history of Facility 47 and how exactly you came to be there!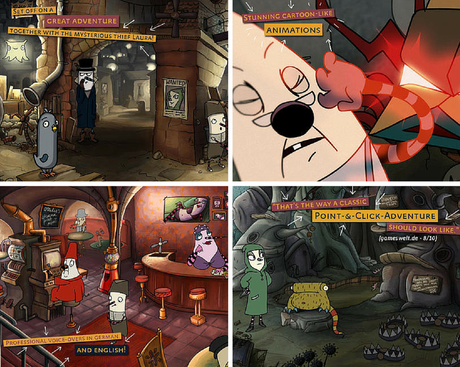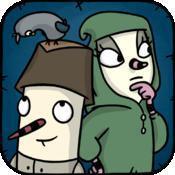 I really liked this adventure. You can start on the free version and play for quite a while to see if you're interested in paying for the full version. I did and found it very good value with a great story and the puzzles are testing but not pull-your-hair-out impossible.
The Inner World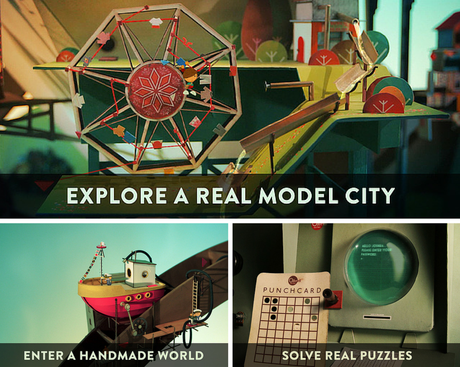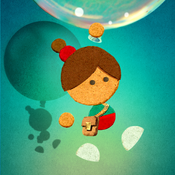 Robert is a novice, a bit clueless, but with a heart of gold. He lives a peaceful life as a court musician in Asposia's largest wind monastery. Contrary to the laws of physics, Asposia is an enormous, hollow space surrounded by an infinite expanse of earth. The world's air is provided through three wind fountains, but as one wind fountain after the other petered out and the wind gods came to Asposia, all of the sudden Robert found him in the middle of a whirlwind.

Together with the help of the mysterious thief Laura, his best intentions and no clue whatsoever, Robert sets off on his adventure to discover the secret of the wind's disappearance. Will the young adventurer be able to save his world? And what are Laura´s secret intentions...?
If this was a Top 10 (or possibly even Top 5) this would definitely be on it. It is one of the best adventure games I've played on any platform and I loved it. The story, the characters, the puzzles - everything comes together to make for a brilliant game. It's a good length too, although I was still sad when it ended because it was so, so good.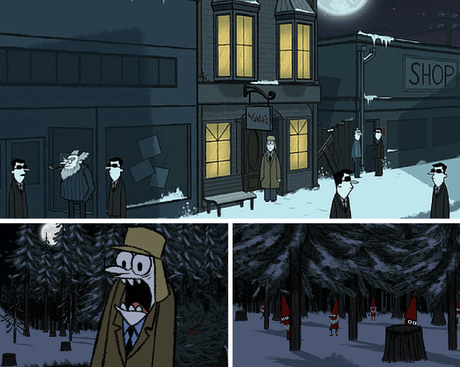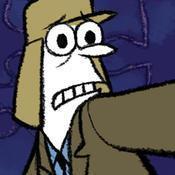 Lumino City
I'm quite sure there are some games I will have played and loved but neglected to mention, so I apologise for that. However, I also know that there will be many more I have yet to discover, so leave me a comment if you think there's something I should try!
Parts two and three coming soon...


Lumino City is the award winning puzzle adventure crafted entirely by hand out of paper, card, miniature lights, and motors.

Through this gorgeous environment weaves a clever, charming and puzzling adventure. Lumi's grandfather, the caretaker of Lumino City, has been kidnapped. To find him, you must explore the city and figure out the fascinating mechanisms that power this unique world.
I found some time to play this during an intensely busy time and I'm so glad I did. It was like a breath of fresh air. I always like a puzzler where you're rooting for the hero and I really was in this case. It's so beautifully designed and with such an intriguing story that it was one of the games that inspired me to put this list together.
Puzzle Agent 2
Agent Nelson Tethers just solved the biggest case of his career. So why isn't he satisfied? There's still the case of a missing eraser factory foreman, a whispering madness is still creeping from mind to mind, and a troubling recurrence of... creatures... is lurking into the town.

The FBI's Department of Puzzle Research has marked the case closed - are they sweeping it under the rug? Or worse, do they not even care? Worried that the case will languish forever unsolved, Tethers must go rogue and venture back to the eerie town of Scoggins, Minnesota to solve the mystery of "the Hidden People" once and for all.
The Puzzle Agent games appealed very much to my silly sense of humour and the puzzles weren't too difficult. I do like a brainteaser but if I'm only dipping in to a game for 15 minutes, I don't always want to get drawn into the 'try every object with every other object' technique because I just get lost when I have to break off. I preferred Puzzle Agent 2 to Puzzle Agent 1 (hence it making this list) but they were both good games.