Before I attempt to list down some of my favorite polishes of the year, I thought it is worth mentioning some of the collections (as opposed to individual colors) that have caught my heart this year.
So let's take a look at the collections that had me going "BUY-ALL-THE-COLORS!!" :fire
At least until I realize I don't have enough money to cart them out :P
OPI Holland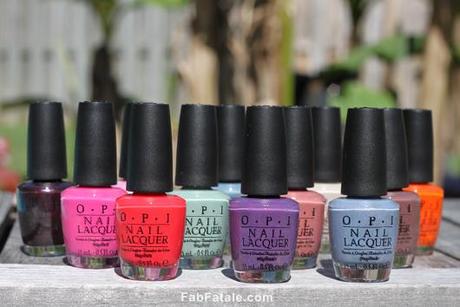 source: fab fatale
Brights, dusty faded colors and even darks - this collection has them all! It is really hard to ignore a collection that has something for everyone. It didn't help that the colors are so pretty too! Just looking at this picture makes me all ready for spring. :rainbow
OPI NYC Ballet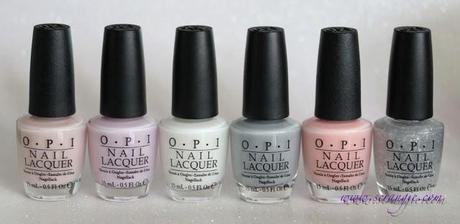 source: scrangie
An unexpected favorite of mine - this is a collection that I had dismissed time after time (even after seeing swatches) until I saw Scrangie's post. She captured the softness and squishiness of the jellies perfectly and I couldn't help falling in love with them. :L Because I don't usually wear soft shades, I only got Barre My Soul (the first on the left) and Pirouette My Whistle. But I am definitely thinking of getting more for work though - the formula was perfect.
Color Club Halo Hues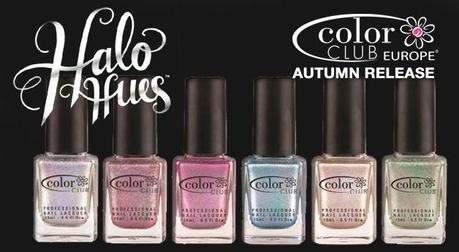 source: color club
Now this is a highly-anticipated collection that set many holo-lovers' hearts racing. It is said to have an excellent formula (i.e. no need special base coats, etc) without compromising the holographic effects so it definitely deserved a spot on this list. I have my eyes on this collection but I am holding back for now and waiting to see the China Glaze Hologram to be released in 2013! :P
Zoya Designer & Diva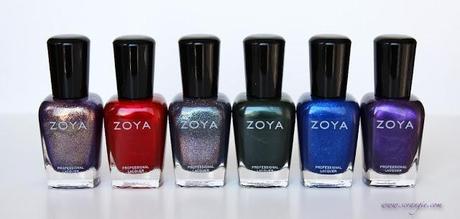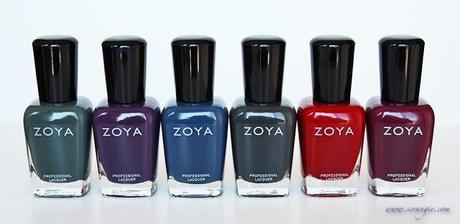 Source: scrangie.com
Ahh... fall collections are my favorites of the year - I am such a sucker for rich, dark, vampy colors. I must say that I have at least a favorite from each of the fall collections but Zoya's fall collections, as a whole, stole my heart. I love the range of sparkly colors in the Diva collection. They also had me ooo-ing and ahh-ing at the smoky cremes in the Designer collection - if there is anything that I love more than a vampy color, it is a smoky vampy color. I swear, if Zoyas were more readily available here, I would have snapped them all up in the blink of an eye.
Zoya Ornate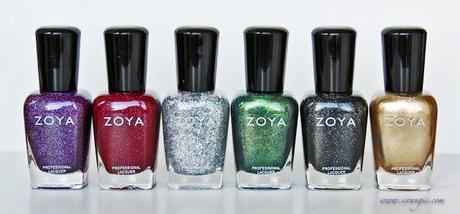 Source: scrangie.com
Another Zoya collection! This time, we have Zoya's first holographic polishes! Extremely beautiful colors to go with the scattered holo particles - you can't go wrong with black, purple and red. I believe they are similar to some of the Ozotic polishes so if you have been holding back because of the price tag on the Ozotics, you should not miss out on these Zoyas. Apart from the holographic polishes, I also fell in love with their foils. Instead of being a plain and boring foil, they have a little something to keep them from looking too flat on the nails. I don't really like Electra because of the bar glitters but if you are a fan of bar glitters, you will love how sparkly it is. For the unique and beautiful colors, Zoya stood out amongst all the other holiday collections for me. :h
What are some of the mainstream collections that have caught your heart this year?
xoxo,
mich
P.S. Don't forget to enter our year-end giveaway to win amazing polishes from both mainstream and indie brands! Ends 12 Jan 2013.