MEN
❤ ❤ ❤ ❤ ❤ ❤ ❤ ❤ ❤ ❤ ❤ ❤ ❤ ❤ ❤ ❤ ❤ ❤ ❤ ❤ ❤ ❤ ❤ ❤ ❤ ❤ ❤ ❤ ❤ ❤ ❤ ❤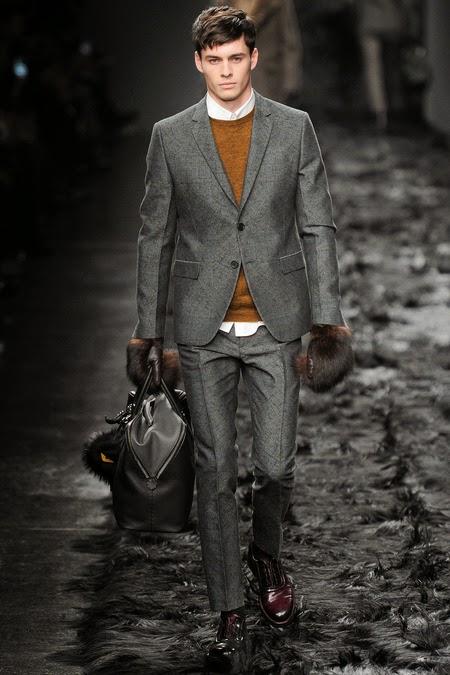 Banana Republic says -
Every man needs at least one great suit. ....Starting with the perfect fit and ending, with the little details that make the difference.

While BR boasts to have everything what a man would need in his suits, we can get inspired by looking at these gentlemen for an inspiration to buy suits, wear them and rock them in every manner!
Types Of Suits

Modern Slim - A modern fit for modern men. It has the trimmest fitting at the shoulder, chest and waist with highest armholes. A more squared shoulder and narrow lapel give an updated look. Trousers are slim, fit through knee with a slightly tapered leg opening.
Tailored - A balance between slim and classic is a tailored suit. Shoulders lie flat at the seam and has exactly same measurements as "Modern Slim". Trousers are narrow through hip, knee and leg. Split back for easy custom tailoring.
Classic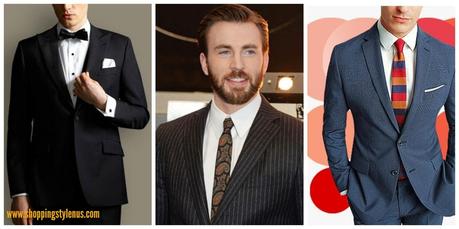 How To Wear Suits in 2014, The Modern Way
Replace a formal shirt with chambray .
Show off your socks by hemming your pants a bit.
Match your color of your shirt with socks of the same family. Show them off together and rock the modern-suit in a modern style.
Ditch your socks and wear your shoes with hemmed pants. 
Wear matching vest with matching pants and ditch the jacket.
Add a tie in unusual prints and colors, add a tie-clip.
MUST CHECK OUT : SPRING/SUMMER 2014 SUITS BY ASOS.COM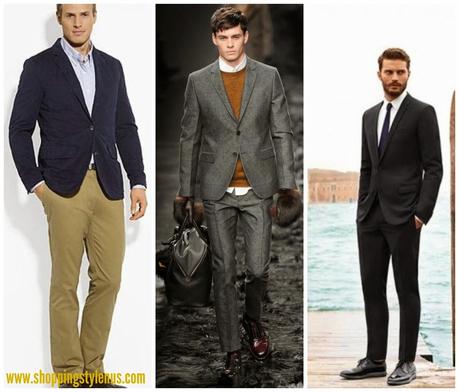 Do Not Miss These Details While Buying Suits
Buying suits in winter? Look for wool or cashmere. Mostly suits are made of wool.
Buying suits in summer/spring? Look for linen, cotton, chambray or silk.
Suits fitness is denoted in super-numbers. 
 Check the strength of the fabric. Squeeze the fabric and see if it bounces back with no or little wrinkle? Do you feel the texture also called "guts" in tailors lingo - these all are good sign. 
Suits varieties are available in three types - worsted (smooth, tightly woven stuff), flannel (spongy, fuzzy stuff) and tweed.
Look for half-lined pants for added comfort and durability.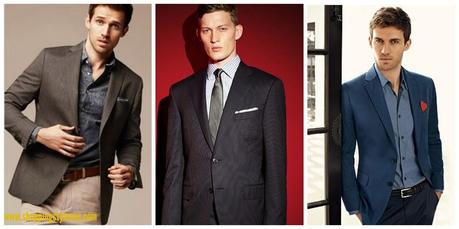 Other Details You Should Look For While Buying Suits
Flower loop, a loop that is hand stitched to hold the base of the flower. 
Hand-stitched sleeve lining, where the hand meets the shoulder. 
Hand finished interior pocket
A quarter inch of shirt sleeves should be visible.

ALSO SEE: HOW TO BUY A SUIT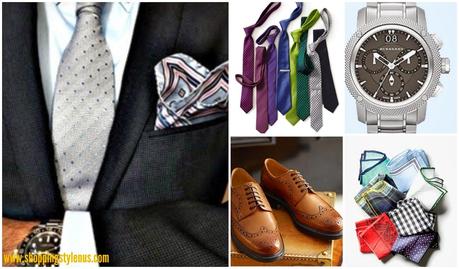 At least 4 Things You Must Have/Buy For Your Suit
A tie
A pocket square
A watch
A pair of shoes - oxfords, double monks etc.
Top 20 Suiting and Shirting's Brands Available in India That You Should Already Know
Raymond
Blackberrys
Park Avenue
Louie Philippe
Zodiac
GIVO
Zegna
Scabal
Loro Piana
Reda
VBC
Doremuil
Wills Lifestyle
Van Heusen
Satya Paul
Zoop Men
Holland and Sherry
J Hampstead
Morarjee
Siyaram