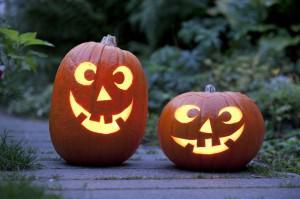 1. Carving Pumpkin Contests!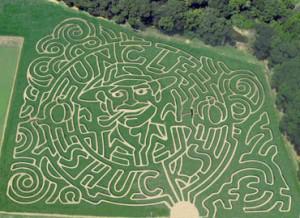 2. Getting lost in the cornfield maze!
3.  College Football – I noticed today my fave team is ranked No. 7! Go Dawgs!
4.  High School Football – even better than college – less people in the stands but as much, if not more, heart out on the field..

5.  RIP Web Event – Year No. 7 for Carl of Stainless Steel Droppings to host this spectacularly spooky event – I'm going for RIP the First (again) this year..which means I'll be sharing at least four mysteries/ghost stories/spooky stories/etc. during the months of September and October ~ leading right up to Halloween!  So far, these are the books I've chosen to read, although there will probably be more as this is my favorite genre!
A Wilderness of Error by Errol Morris: True crime novel about the infamous trials of Jeffrey MacDonald, Green Beret doctor and accused murderer of his family in 1970.
The Turn of the Screw by Henry James: BookDrum has created an enhanced version of this 1898 classic and I'm looking forward to diving deeper into the story.
Widow's Might by Sandra Brannan: The latest Liv Bergen mystery with a creepy cover and a feisty, unusual heroine.  Love me some Liv Bergen!
Witches on the Road Tonight by Sheri Holman: As a true Southern gal I am always in search of a good Southern ghost story! Witches on the Road Tonight won the 2011 Shirley Jackson Award and is set in rural Appalachia.
6.  Sweatshirts, sweaters and bluejeans – ahh, it's my comfort clothes – speaking of comfort -
7.  how about comfort foods such as chili, chicken soup, beef stew!
8.  and playing in the fallen leaves after raking….then having to rake again….and jumping into the leaves all over again
9.  The start of the new t.v. seaons ~ as much as I love Grey's Anatomy, Grimm, Scandal and Haven; I need to see some new episodes!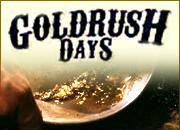 10. Gold Rush Days here in my little neighborhood ~ annual Fall Festival celebrating the discovery of gold in these hills in 1828!
What are some of your favorite things about Fall?