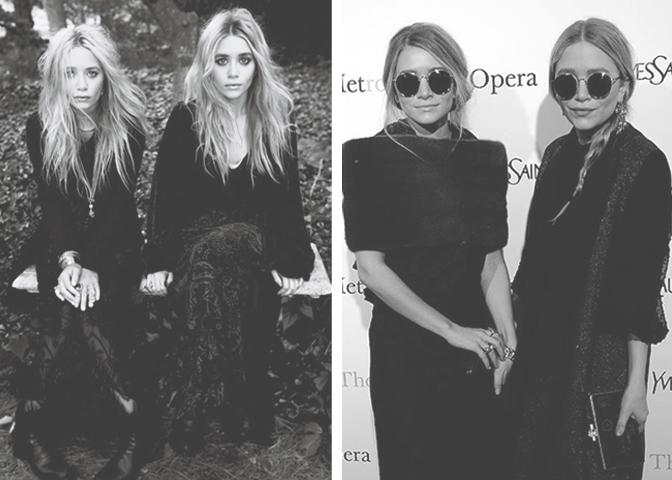 The other day my girlfriend and I were gushing all about how much we were head.over.heels in love with MK&A, even after all these years. She suggested I, naturally, blog about it (<— my motto)!!
Last year around this time, I did a post to wish my favorite style icons in the world a HBD. Now, one year later, and my obsession with these two teeny tiny babes has only grown. As it does each year. They are like a fine wine, only getting better and better (and more fashionable) with age. Unlike some other celebs I grew up… *ahem ahem*, Lohan, Christina, & Britney.
So yea, it's almost the Olsen's B-day again, and I figured now's the perfect time to show some love to my muses. Plus, I could literally blog about them every single day. It's a good thing Olsen's Anonymous has got that one covered for me. OA is actually the first site I go to most days. Ya knowww, just in case a new picture was snapped of my girls.
Need mores reasons why I am so obsessed? K. Here's ten, although I could probably go on for dayz. 
1. They ditched prom to host SNL.
2. Mary Kate had dreadlocks in the movie the Wackness, and passionately made out with a 60-something-year-old. Which, being with her current beau, that's not too weird.
3. Combined they are worth $300 million bucks. Not too shabby.
4. Michelle Tanner was the cutest kid… ever. Not to mention, I loved any and everyone of their movies (especially Holiday in the Sun).
5. They are a month and 14 days older than me, which is kind of cool. Growing up I felt like we were secretly friends. I kind of still do…
6. Mary Kate once said, "I run around my house naked with heels all the time. It's so funny." She DGAF. Obviously.
7. I got to go to a showing of their line The Row at Saks in Los Angeles. They were there. I was sitting about 7 ft away from them. It was the best day of my life and I almost peed myself multiple times. They rolled in looking homeless, yet so chic. I don't even get it.
8. Mary Kate Olsen dresses like my Grandma. & it's so cool. Although I wish she'd stop smoking. It makes me sad.
9. They won the 2012 CFDA award for womenswear designers of the year, which is huge.
10. Even though they are richer than rich, Ashley Olsen still did an internship with Zac Posen.
#truelifeaddictedtotheolsens #notsorry