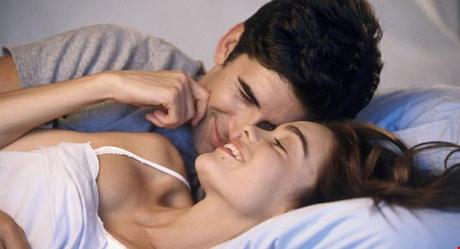 Are you worried that your sex life is non-existent or next to nothing? Do you feel it is something that has happened due to your lifestyle or reasons that are more serious in nature?
Before you have a shot at Viagra or even think of consulting a doctor why not give a shot at these natural solutions to boost your libido: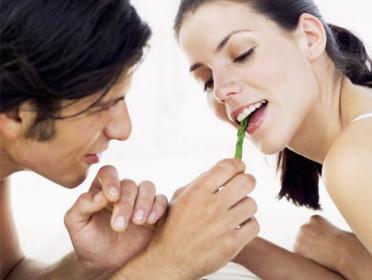 1) Indulge in Aphrodisiacs
For those who haven't heard the term 'Aphrodisiacs' before, they are food that simulate the sexual organs and boost the occurrence of sex.
Figs, chocolate, grapes and even avocados are said to get couples into the mood and get them into bed.
You have nothing to lose by experimenting with these foods, so see if filling up on aphrodisiacs does anything to your sex life.
2) Limit your alcohol intake
Alcohol if consumed in moderation is alright. As a matter of fact a glass of wine can help you loosen up and dissolve all the stress in you after a hard day's work.
But when you drink too much it affects the efficiency of your sexual organs that is those that function in the genital area.
3) Watch your diet and exercise
How you feel about yourself and how you look and feel on the inside also matters when it comes to sex. So watch what you eat. Skip out on all the junk and high calorie unhealthy meals. And if you have a sweet tooth, it goes without saying that sporting a big belly because of your eating too much sweets is enough to turn your partner away due to your unhealthy physique.
Enjoy a balanced diet along with exercise so that you maintain a healthy body and also feel good about shedding your clothes when you have sex.
4) Meditate
Stress is one of the main reasons that we skimp on having sex. Our minds are working overtime. So take deep breaths, close your eyes and let your mind free itself of all the stress that it takes up and prevents you to lead a normal life.
5) Catch up on sleep
With the stressful lives that we lead these days, it becomes essential to boost our energy and give the body the much needed relaxation that it needs.
So get to bed for some eye shut so that you can get the energy that you need for sex.
6) Massage
A massage can help in increasing your libido. Massage involves a lot of touch directly to the skin that will arouse you. You also enjoy the added benefit of relieving your stress with the pressure released by the massage.
7) Boost your self-confidence and esteem
If you want to feel good about yourself you have to feel good about yourself. For example if you feel conscious about stripping with the lights on during sex cause of your flabby body, you might not want to get into the act as often as you should.
So concentrate on the positives of sex and stop being too conscious. You first need to
8) Herbs
There are a lot of herbs and other natural ingredients found in different parts of the globe that help in boosting our sexual health and of that of our sexual organs.
To enjoy a better libido one can try regular herbs like basil or something like Ginkgo Biloba that is commonly found in China and is used to dealing with sexual dysfunctions.
The bark of a tree called Yohimbine is also popularly used to treat erectile dysfunctions in Africa.
9) Quit smoking and keep away from smokers
Inhaling cigarette smoke will constrict your blood vessels, especially the ones that move to the sexual organs. Plus a stinky breath is not going to turn your partner on.
10) Keep the sugar away
Excessive intake of sugar and starches will disrupt your hormone levels and thereby reduce your testosterone levels, eventually ruining your sex drive.