10 Failsafe Moves To Rekindle Romance With The One That Got Away
Do you spend all or most of your day thinking about how much you miss your ex? Are you constantly angry with yourself for letting him fall through the net? Do you wish you could have just one more conversation, and see if you can give your relationship another go? If so, it's not quite time to give up just yet. There are steps you can take, and things you can do to try and rekindle the romance. Follow this advice to make positive strides and hopefully, win your ex back.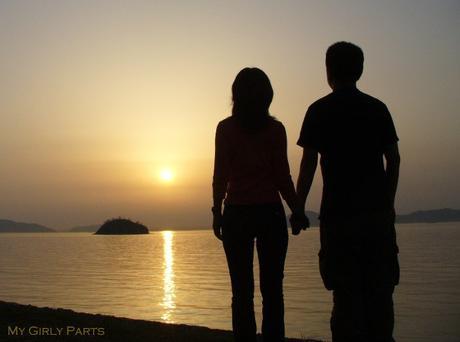 Image from https://en.wikipedia.org/wiki/Dating
Give each other space
You've broken up for a reason, and you both need to take time to digest the situation and work out what went wrong. Take a couple of weeks to think and reflect. Don't text each other, call or stalk each other on social media. See how you feel without him being there all the time. If you miss him, and you feel down, this is a sign that you still love him. But, love is not always enough to make a relationship work.
Weigh up the pros and cons of being together
If you had a stormy relationship, which ended bad, think about the pros and cons of your relationship. What did you get out of it? Were you stressed or unhappy most of the time? Breakups can be hard, but they can also be valuable life lessons. You don't want to waste your time continually worrying about your relationship. Yes, relationships require compromise, but they shouldn't be difficult all the time. The highlights should be much more frequent than the low points. Work out if your relationship made you happier than you are being single.
Think about whether anything has changed since you split
No couples split for no reason. There must have contributing factors, so reflect on whether anything has changed. Was distance an issue? Were you arguing all the time? Were you guilty of putting work or other people before each other? If you do want to get back together with your ex, think about how things would be different this time. Work out whether it would be possible to implement the necessary changes to make your relationship a success. If you decide that it would be possible, arrange to meet up and talk. Consult http://exbackexpertise.com/ for advice and tips before you head to the all-important first reunion.
Be open and honest with each other
When you meet for a chat, it's essential to be as open and honest as possible. Lay your cards out on the table and talk about how you feel about each other. Discuss what you both want to do in the future and work out whether you want to give your relationship another go. Now is the time to rake up any problems, which rumbled on throughout your relationship. It's important that you leave this meeting knowing exactly where you stand.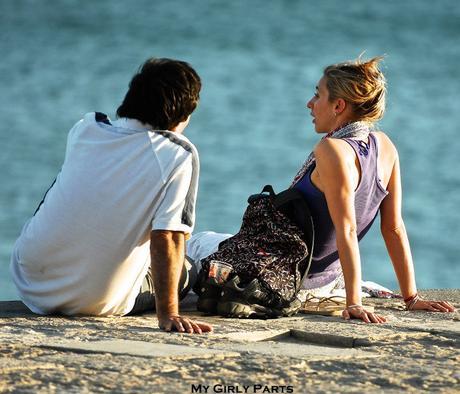 Image from https://www.flickr.com/photos/pedrosimoes7/9587659058
Arrange another first date
If you want to give things another go, arrange another first date. Make it fun and relaxed. Go to the ice rink or wander around the zoo. Hit the beach or play basketball. Don't put any pressure on yourselves and enjoy each other's company. Don't talk about the past. Pretend it's your first ever date and get to know each other again. Make an effort to impress. Enjoy the familiarity of the situation, as well as the excitement of a new beginning. For more awesome first date ideas, check out http://www.cosmopolitan.com/sex-love/advice/g2928/creative-first-date-ideas/.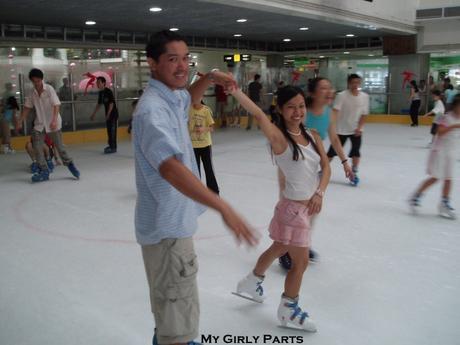 Image from https://www.flickr.com/photos/mizl/32919323
Don't force things
When you first get back with an ex, it's easy to force the issue and try and make sure that everything is perfect from day one. The reality is that no relationship is without its flaws. Don't put pressure on each other and take it steady. There's no rush. Let your relationship evolve and develop naturally.
Learn from the past
Don't dwell on the past, but make sure you both learn from it. You don't want to enjoy a blissful honeymoon period and then find that you're dealing with the same old issues again. Take problems into consideration and work on ironing them out and moving forward. If you've been guilty of not spending enough time together, set this straight from day one. Organise a weekly date night or devote your weekends to each other.
Draw a line
Once you've identified problems and started to work on them, draw a line and move on. Don't keep bringing up the same issues if you have an argument or let the past affect your new relationship. Once it's all out in the open, that's it. If you keep dragging up old dirt, the likelihood is that you'll find yourself in exactly the same situation.
Make your relationship your priority
If you've just started seeing your ex again, make your relationship your priority. You've spent weeks feeling miserable and wishing you were together, so put all your efforts into making it work. Make sacrifices for each other and put each other first. Make time for one another and be there for each other. Don't spend all your time together, as space is healthy. See your friends and family and carry on with interests and hobbies. But make it clear that you're eager for the relationship to succeed.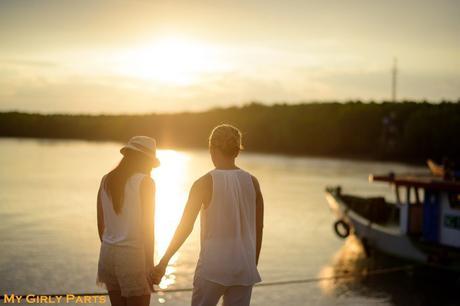 Image from https://pixabay.com/en/photos/romantic%20couple/
Look towards the future
The past has been and gone, so focus on the present and look to the future. Organise some fun activities and outings. Book a holiday and start counting down the days. Spend time together with your friends and families and just enjoy being together again. Don't rush into any grand plans, but give yourself a steady stream of things to look forward to.
It can be heart-breaking to lose somebody you love, but a break-up is not always the end. If you feel like there's still a chance of making a relationship work, don't be afraid to stand up and fight for it. Be honest with each other and learn from past mistakes. Make an effort to move forward and start having fun again.
10 Failsafe Moves To Rekindle #Romance w/the one that got away #relationships
Click To Tweet
Over to you
Have you ever been in a situation where you had to decide whether or not to go back and try again?
Remember this goodie? What Do You Do When an Ex Lover Tries to Come Back Into Your Life?
Disclosure:  The above content was written specifically for My Girly Parts on behalf of our partner.

Brenda
I have over 28 years as an Administrative Assistant, including at the Executive Level. I also have over 5 years experience as a Content Writer, Webmaster, Web Designer, and Social Media. If you're in need of assistance, please
Send me an email
and let me know how I can help.

Latest posts by Brenda
(see all)
10 Failsafe Moves To Rekindle Romance

- March 23, 2016

6 Steps to Help You Through Trust Issues

- March 22, 2016

6 Tips to Creating The Ultimate Comfy Bedroom

- March 21, 2016
Related
Tweet
Share
+1
Pin
Share
Stumble
Total Shares

0