All our memorable moments are captured in cameras these days. But not everyone is a perfect photographer. So there might be flaws in the images that we capture. And mostly, the problem with the pictures we capture is that they are blurred.
It could be because the camera might shake when you get a picture or because the image wasn't well focused when you clicked. But these photos might be too important to you.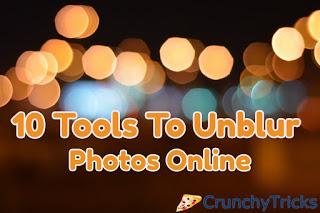 These silly errors shouldn't ruin your perfect moments. And for this, there are many photo deblur tools. These tools deblur the photo you upload so that you get an accurate picture as the ultimate result. Here are 10 Tools to Unblur Photos/Image Online.
Fotor Photo Blur is an online tool to deblur your photos. It has a very interactive website which has been designed elegantly. Users can find all the adjustments they want to make right in the menu on the left side.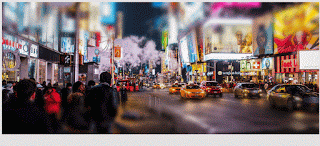 You can import the image from your device and make the changes. The blur option can be found under the menu Effects. One can adjust the blur intensity. You can also apply many other effects and filters to the image.
Also, there are options to create collages and designs that you can choose to fit your Facebook photos and Instagram pics. All in all, Fotor Photo Blur is a complete package to make your photos more attractive. And this tool is totally free. One can also Sign in and manage your photos better.
This is a simple online tool to sharpen the images. It does not have too many other editing options or filters. But it does what the name says; it sharpens the photo you upload.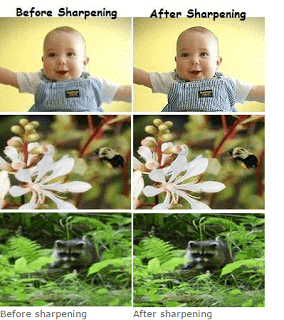 You can just upload the picture and click on the Sharpen button. After the image has sharpened, you can view the sharpened image or download it.
It is compatible with Windows and Mac and works with almost all browsers. You can sharpen JPEG, GIF, BMP and all other standard formats.
Focus Magic is one of the top rated tools available to deblur images. Most of the tools unblur the images using Unsharp Mask technology. Unsharp Mask increases the contrast on edges so that the picture looks sharper than before.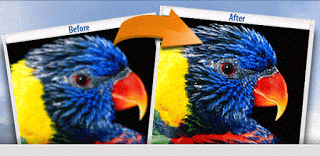 But Focus Magic uses advanced deconvolution. This reverses the way in which the image got out of focus and became blurred and tries to undo the blur to a great extent. So using this, pictures of various blur degrees can be deblurred.
You can unblur up to ten images before registering. For lifetime registration, $65 is charged, and you get support and further upgrades for free. So depending on a one time use or prolonged use, you can opt free or register.
A free trial option is also available. It works on latest Windows and Mac platforms. It also works as a Plug-in for various editing software such as Photoshop.
Blurity can remove motion blurs which are caused when you move your camera while taking picture or focus blurs which are caused when the focus of the camera doesn't work well. You can download Blurity for Windows.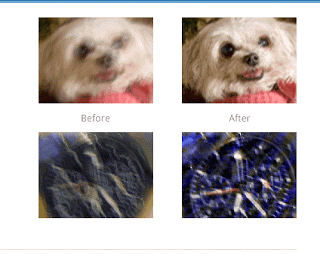 The unblurred images will, however, be having watermarks. To get rid of them, you will have to buy the paid version. It Using smart deblur, you can change motion blurred images into bright ones using automatic shake pattern analysis that it performs. Also, you can undo costs about $79. With Blurity, you can unblur even text images such as photos of notes that you have taken, but accidentally they were blurred.
Gaussian blur and remove the irregularities of defocused images. The trial version is free. You can upgrade to Home and Pro versions for better features. The home version can be bought at $49. For better functionalities, the Pro version can be installed at the cost of $98.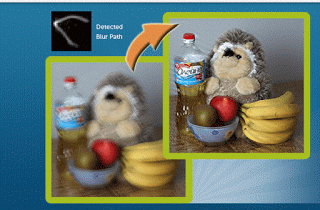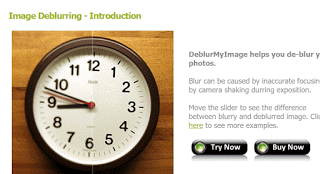 You can apply corrections to out of focus pictures and blurry images due to a shaky camera. For those who find the procedure painful, tutorial videos are explaining the deblurring process. Deblur My Image works in Windows. You can also
buy the tool for €14.99 for better features.
Using Lunapic, you can deblur an image online. You don't have to install the tool Simply upload the picture and adjust the intensity of the blur using the slider given at the top of the image. The interface of the website is not very attractive. But it can easily blur or deblur the picture easily.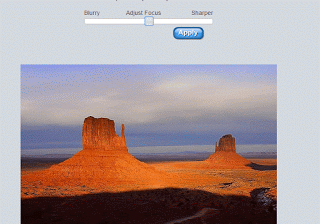 Apart from this, many other editing features and enhancements can also be done using Lunapic. You can also add borders and animations to the picture.


Movavi Photo Editor is available for Windows and Mac platforms. One can download the software and use the sharpen tool to deblur images. Drag and drop the picture and adjust the blur intensity using slider button. It is an entirely free tool and gives good results.
Apart from these online and PC tools, many apps allow you to deblur images on the go! Now these apps are convenient because these days we capture most of the pics using our mobile phones. It is a messy task to copy them to our computers and then deblur them. These apps can be used in such cases. The details regarding two such apps are given below.
You can use this app for free, and if you like it, you can upgrade to pro version. You can focus or blur specific parts of the image. And since you use your fingertips, controlling the blur intensity becomes easier using such apps. You can also apply many effects and filters on the picture. It works on Android 2.0 and up.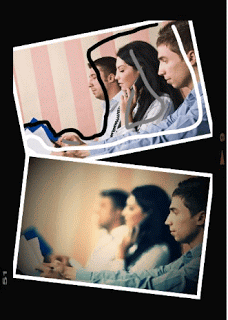 Using this app, you can deblur the images using a slider button. The intensity of the blur can be adjusted. Once done, you can overwrite the image or save a copy of the picture. It works on Android 4.0 and up. The app is totally free.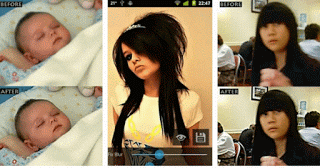 Now don't worry if the photo you captured wasn't perfect. Apply fixes using these deblur tools and get an improved image. Be it the pictures of the class notes you took in haste or pictures that didn't come out well due to a shaky camera, unblur them and get your work done.
And if you have to use this kind of photo regularly deblur tools, buy upgraded versions to get the most out of this stuff. Happy editing!