Here is your chance to win an ASOS gift voucher worth
£20
and below is the 10 beautiful and colorful ways you can spend it if you love "makeup".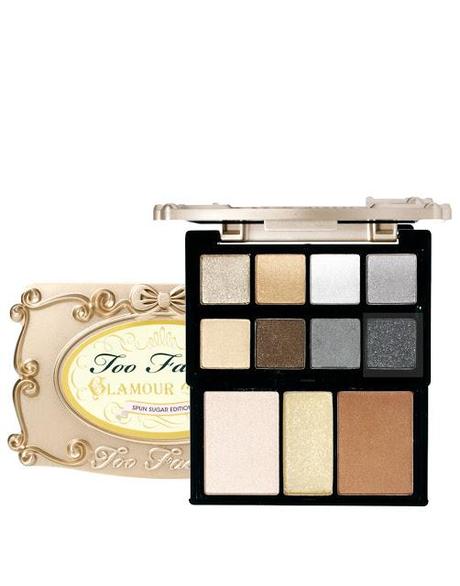 Too Faced Limited Edition Glamour To Go - Spun Sugar  ( £19.00)
Description
:  This
Glamour To Go Spun Sugar Edition
make-up set is made by
Too Faced
. The limited edition kit includes: a mirrored palette with eight pigment-rich eyeshadows, a universal bronzer designed to suit most skin tones, a brightening blush and a glimmering gold gloss to create a variety of sugar-inspired beauty looks.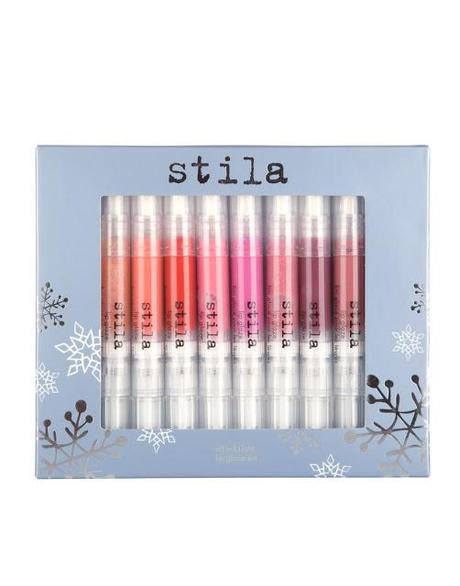 Stila Limited Edition All Is Bright Lip Glaze (£18.50)
Description
: This lip glaze trio by
Stila
is
exclusive to ASOS
and features eight complementary, bright holiday shades. The details include: a lightweight gloss formula designed to add shine and a hint of colour to lips. The pens are softly scented with an easy click brush applicator for an even finish.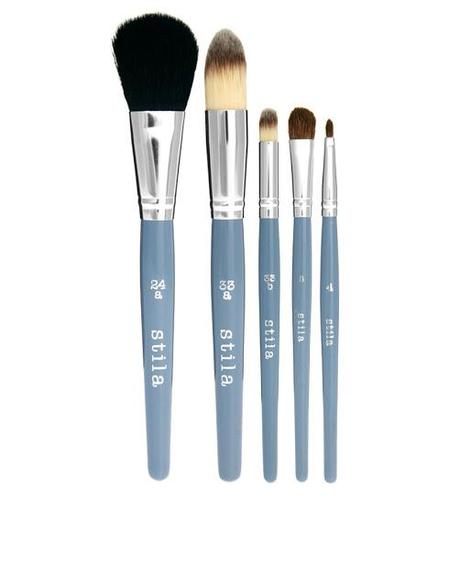 Stila Limited Edition Make Up Brush Set  (£20.00)
Description
: This limited edition make-up brush set is made by
Stila
. The set includes: a selection of multi-purpose make-up brushes with synthetic bristles to eliminate the transfer of oils and bacteria and a limed edition finish to the handles.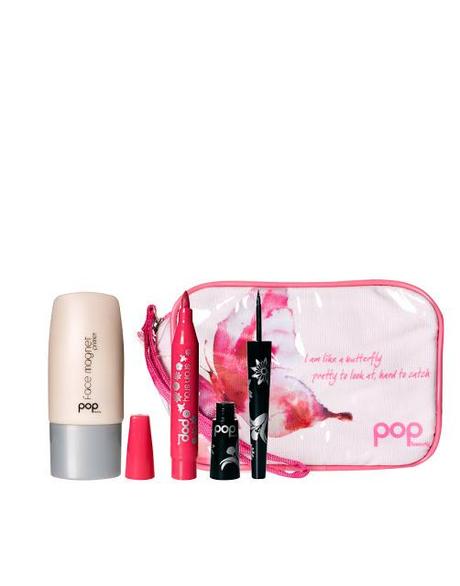 POP ASOS Exclusive Make Up Essentials (£20)
Description: This set of make-up essentials is made by POP. The set includes: Face Magnet primer designed to prep the skin for make-up with licorice root to minimise redness, Stain Stay for long lasting, moisture-rich lip colour and My One Liner liquid eyeliner. The products come packaged in an exclusive make-up bag with zip around fastening and a wipe clean finish.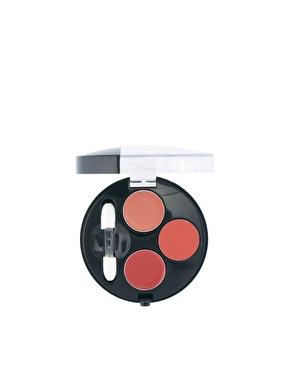 Bourjois Colorissimo Lip Palette (£7.99)
 Description :
This Colorissimo lip palette has been made by
Bourjois
. The details include: a moisturising, long-lasting creamy formula, enriched with micro-pearls, and three complementary shades which can be worn alone or mixed together. 
Available Shades:
3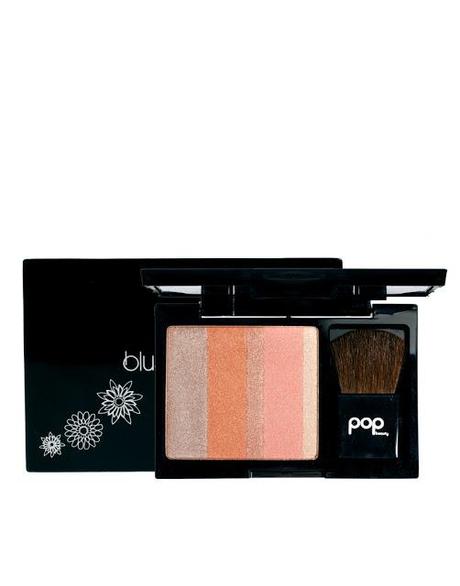 POP Blush Beam ( £12.50)
Description
: This
Blush Beam
blush palette is made by
POP
. The details include: five complementary blush and bronzer shades designed highlight and contour the face while illuminating and brightening the skin. The set comes with a mirrored compact and mini brush.
Available Shades
: 2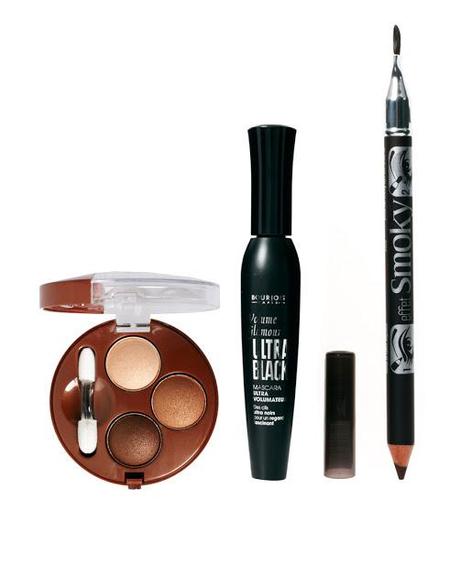 Bourjois Limited Edition Smokey Eye Essentials ( £15.00)
Description
: This smoky eyes kit is made by
Bourjois
. The kit includes: an eyeshadow compact with three complementary shades enriched with minerals for a silky texture and long lasting finish,
Volume Glamour
ultra-black, volumising mascara, a smoky eyeliner pencil with a smudge tip and a keyring lipgloss with a glittering, 3D effect.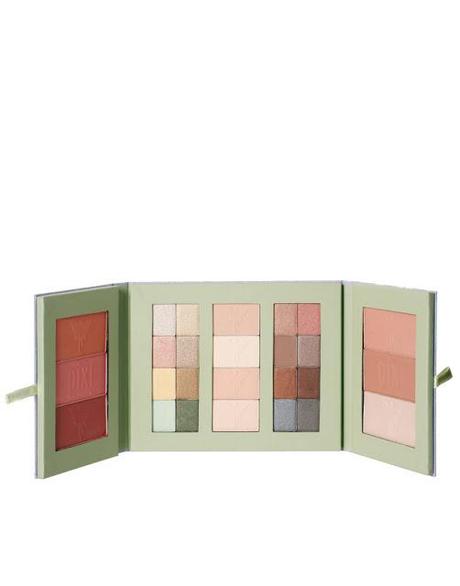 Pixi Early Bird Make Up Kit (£16.00)
Description
: This Early Bird make-up kit has been made by
Pixi
. The details include: a foldable palette featuring three blushers, two bronzers, a highlighter, four eye base shades and 16 shimmer eyeshadows in a range of light shades, which can be worn alone or blended together to create a natural, daytime look.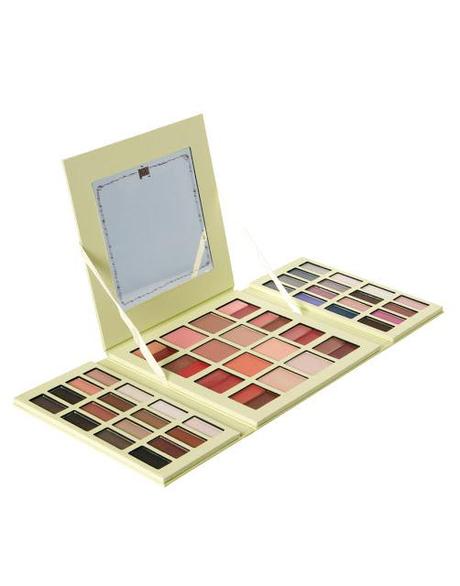 Pixi ASOS Exclusive Ultimate Beauty Kit (£20.00)
Description
: This exclusive Ultimate Beauty Kit has been made by
Pixi
. The details include: a mirrored palette featuring a selection of colours in keeping with this season's trends, including subtle natural eyeshadows and more vibrant hues in a range of matte and shimmer finishes, highlighter and blusher powders to the centre and a selection of lip colours from soft nude hues to pigmented red tones.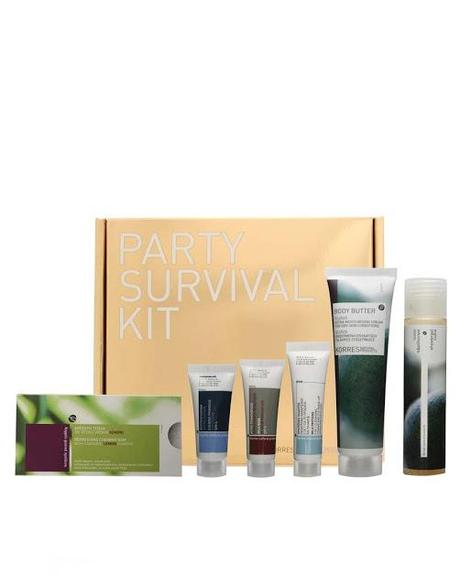 Korres Party Survival Kit (£19.00)
Description
: Party survival kit by
Korres
. Featuring a collection of travel sized essentials to see you through the season, including the brightening wild rose moisturiser, nourishing guava body butter and shower gel, 3 in 1 cleansing lotion and a rich evening primrose eye cream.
A lot of makeup choices!! But you have more out there like nails, nail wraps, lip balms etc. These 10 products are my favorites, what I would like to pick because of these amazing offers and huge discounts. It's so irresistible!! Let me know what you would like to pick and don't spend any money because you have a chnace to win £20
here
!! 
Thank You!!
❤
Comment
❤Follow via GFC
❤Subscribe for Posts Update
❤
=====================================================
Disclaimer:
For any queries, PR information, website review, store visit and events - please mail me at
shoppingstyleandus@gmail.com
. Read about Shopping, Style and Us and to know more, please read my
Disclosure Policy
.
Jiya (Shoppingaholic)