There are sometimes when you look over at an exceptionally neat trimmed garden and can't help but be envious. Doesn't it make you think of doing something similar yourself? And then you realise that you have no idea where to begin. Well, fret no more. Technology has an answer for everything.
You can use your iPad as a tool to plan, create and manage your landscape ideas. There's a whole world of ideas waiting to be explored right at your fingertips.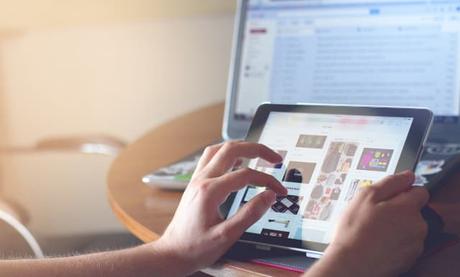 Here are the 10 best ones available to get your landscaping dream going: Then interface is easy enough to understand and navigate through.Do you want a smart app that makes landscaping easy for you? Garden Plan provides you with that. It customises the layout of your garden and helps you find the optimal position fro each plant around.If you need a simulation to get you through the task of beautifying your garden and creating landscapes that will be the envy of your neighbours, you needn't look any further. If you want to personalise your gardening experience, this is the app for you. It helps you plan and create your garden by using a picture of your real garden. Choose the plants that will look fabulous in your backyard, understand how to tend to each of their individual needs and share your experiences with your friends.Now, this app allows you to begin your planning before you even have any material available to make your landscape. Just upload a picture of your yard and use the tools in the app to go crazy. There are a lot of landscaping options available to change the look of your backyard. Choose from a variety of shrubs, trees, stones and fences to make the garden you desire.
This app is for those who prefer a vegetable patch over a flowering garden. You can plan your dimensions, locate the best place to plant the desired plants and monitor the growth of your plants.
New to gardening? You don't need to look any further for tips on how to get started. It helps you identify the plants you can grow in your soil type. Yu can check the water content, the type of care each plant requires, the manure content you need to add; anything to help you get that green garden started.
Already have a garden that you don't know how to care for properly? Don't fret; Garden Manager will do the job for you. It helps you keep track of the simple activities that need to be done to maintain your beautiful garden. Track the watering schedule, the fertiliser content and spraying of your garden. You will never again forget these tasks with the handy app to remind you when each is scheduled.
A plus about Garden Manager? It helps you find a place for all your landscaping needs. And lets you create your very own garden journal so you can show off your beautiful handiwork online.
See Also: - Top 10 Best Clothing Design Apps for iPad Here you have an app centred around giving you the best flowering garden you could ask for. You just have to refer to this if you want to transform your backyard into the most flourishing garden possible.
This is the ultimate landscaping app for iPad users. It helps you create your dream garden with ease using more than 600 different objects to create a unique landscape each time. You can quickly transform yours outdoors into a place practically unrecognisable with plants and stones in various patterns.
Choose from a variety of flowering plants that will suit your soil and climate type. A great feature is that you can transform your existing garden to something ethereal using your current photos.
The app is free to download and has an extensive database with information on how to plant and tend for each plant. What more do you need when gardening?
See Also: - Top 5 Best Audio Transcription Apps for iPad
All you need to do is add the dimensions of your land and begin adding any object you. It will correct any mistakes you might make while adding elements automatically.
Never again will you have to hire someone to manage your landscape for you. Garden Designer takes the burden off your shoulders for you.
Yu can see which design suits you best, change the layout options when you add or remove plants and do a lot more. The app oven provides you practical tips on how to plant and care for different species to make your gardening experience like never before.
Try out the different options available for your garden. Plant and grow plants in your virtual garden to se how it looks. The app will determine what the best plants for your climatic environment are and help you make the most of the experience. You will not regret using this one.
Are you unsure about where to begin with your landscaping ideas? If you don't know where you want to put what object whether, it will look nice after you're done or not then you only need to refer to Home Outside Palette to make the decisions that have you confused.
10 Best Screenwriting Apps & Programs for iPad
It has many useful tips and helps you sketch your initial design. The elements in the app are hand drawn and give you a visual feel with a professional looking layout.
The app includes a plant library and allows you to simulate the appearance of your garden. It provides a seasonal expertise so that you can change things up as the climate changes.
It has a simple user interface and helps you decide what will look good where before you begin any work on your actual garden.