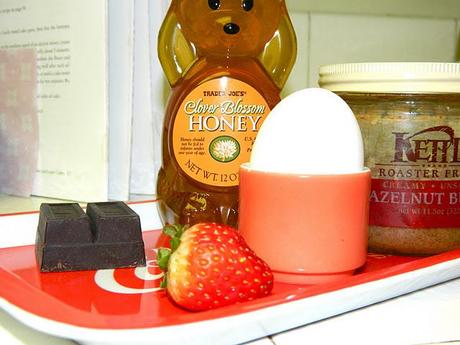 The worst thing about being gluten free has to be the fact that I can't eat most baked goods.  Which is why when I found this recipe for 1 minute gluten free cake, I was over the  moon. Not only is it a sweet snack that I can actually indulge in, yet it is also  quick & easy to make. Best part of all? It is the single serving portion, just for me.

Ingredients: Two tablespoons honey, 1 egg, 1 tablespoon almond or  hazelnut butter, one tablespoon butter &  1 ounce unsweetened chocolate
❤
Melt chocolate, honey, and butter in mug for 30 seconds.  Stir in the hazelnut butter. Whisk in an egg until smooth.  Microwave for one minute.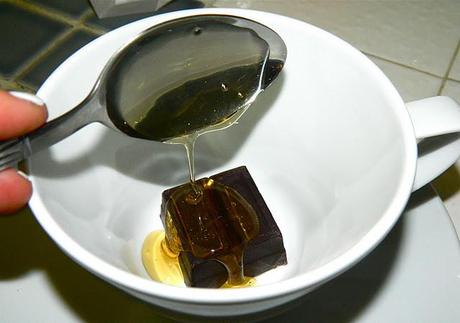 Orange blossom honey is a great added touch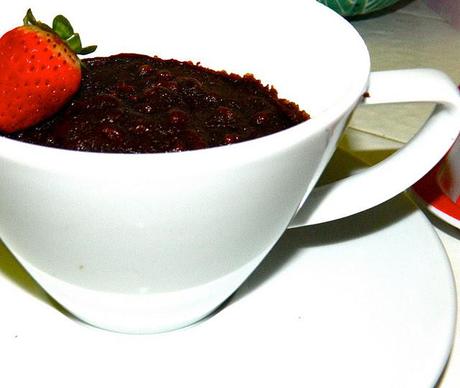 Garnish with a Strawberry, for that added "special" touch