Hi fellow nail polish lovers!!
I have the other half of the Zoya Wanderlust collection to share with you today!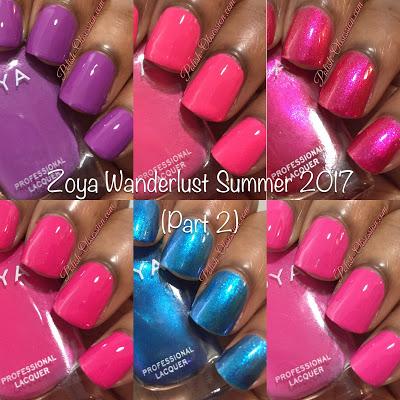 Lois
Rich magenta violet cream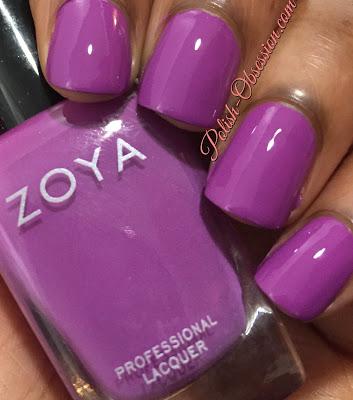 Artificial Light
WinnieSoft watermelon pink cream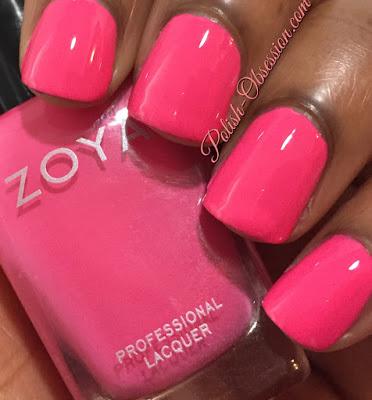 Artificial Light
MandyShimmering berry pink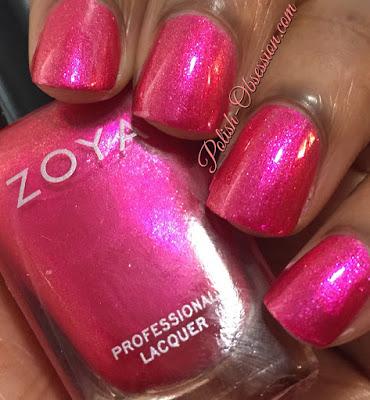 Artificial Light
ByrdieRich bubble gum pink cream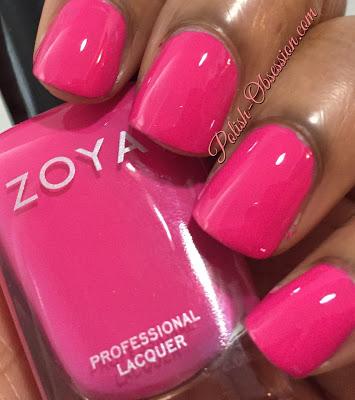 Artificial Light
RiverShimmering cobalt blue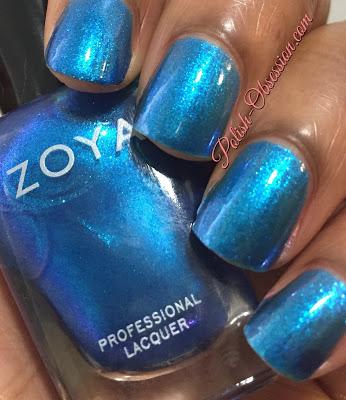 Artificial Light
EstyMuted fuchsia pink cream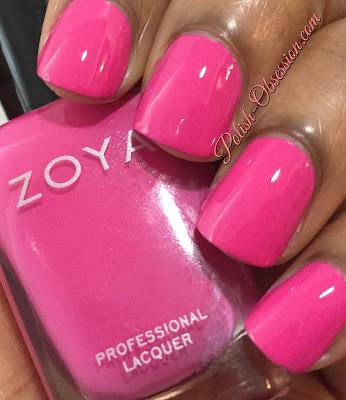 Artificial Light
I was surprised at the amount of pink polishes in this collection, especially because they are so close in shades.  But you know I'm a pink girl, so that's not a problem for me ;0).
All of these polishes have a great formula and apply well.  Winnie and Byrdie are a bit on the thicker side, but they're manageable.  My personal favorites though, are Lois, River and Esty.
What do you guys think of the collection?  Do you have any favorites?
The Wanderlust collection is available online at 
zoya.com
 for $10 each.
**Polishes sent for honest review**