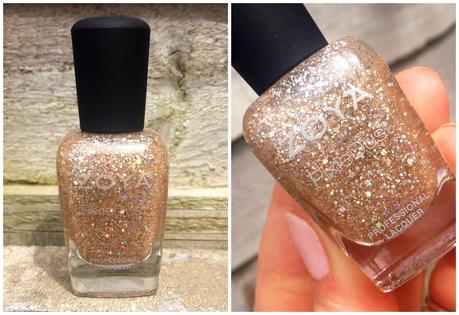 I mentioned this nail polish in my May Favourites but I know you couldn't really see it so I decided to do a quick post it as well to show you a bit better. The Zoya Pixiedust's are the most glittery, sparkly polishes I have ever seen! This gold/nude is their color 'Bar' from the Pixie Magical Summer collection.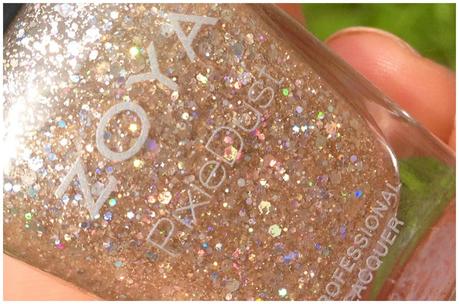 It really is just bundles of glitter in a polish. I love the fact there is different size bits, from quite large pieces to tiny tiny flecks. It gives a really nice look and they all shimmer different colours to give the pearlescent shine.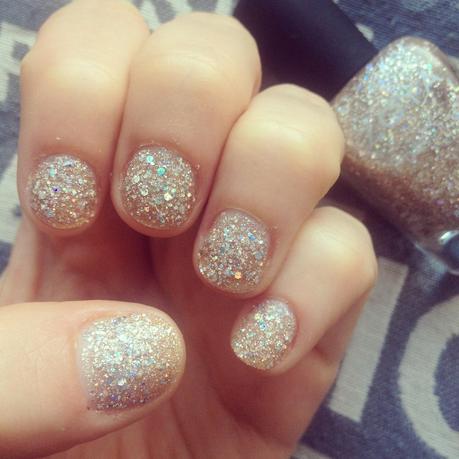 They really catch the light but go with every outfit because it's a gold/nude. I have been wearing it non stop and absolutely love it! This is my first Zoya polish and I'm impressed with the quality! Normally my nails chip straight away but this lasted a good few days, I think I will have to get some more!  
For those who have asked me, Zoya is available in the UK from NailCareClub.com
What's your favorite Zoya colour?