Hi fellow nail polish lovers!!
I hope your week is off to a good start!  I'm getting over a cold.  The constant changing weather messed me up.  Anyhoo, it's Tuesday and that means it's time for a Twinsie Tuesday post.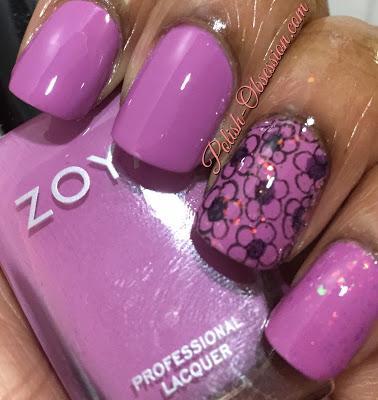 This week's prompt is "inspired by your favorite movie".  One of my favorite movies is To Sir, With Love.  Anytime that movie is on, I MUST look at it.  I'm a huge Sidney Poitier fan and I just love the storyline!  Every time I think of the movie, I think of flowers because of the shot below, so I did a floral mani for this prompt.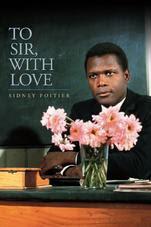 For the base, I'm wearing Zoya Perrie, a gorgeous purple creme.  I then added Zoya Chloe, orange flakies in a clear base, to my ring and pinky fingers.  I then added a floral image from UberChic 5-03 plate.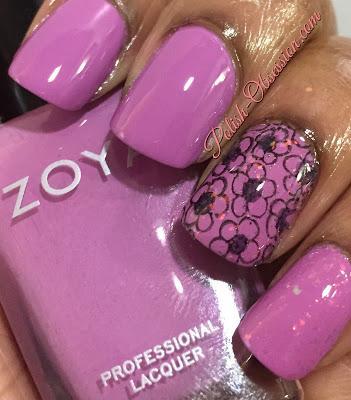 Artificial Light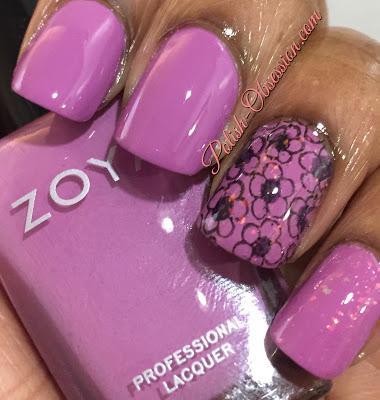 Artificial Light
Perrie is such a pretty purple.  I loved the addition of Chloe and the stamping with it.
What do you guys think of Perrie?  What's your favorite movie?
Don't forget to visit the other Twinsies to see their movie inspired manicures.
Tiffany at Polished To Precision
Steph at 

Lovestruck Lacquer
Sharon at 
Behind Green Eyes
Savannah at 
Addicted to Polish
Sara at 
The Call of Beauty
Róisín at 
Cuti-CLUE-les
Megan at 
A Beauty in the Business
Marisa at 
Polish Those Nails
Marisa at 
Polish Obsession
​Lisa at 
The Polish Playground
Jessica at 
Blue Velvet Lacquer
Claire at 
Kerruticles
ChiChi at 
I'm Just Me...ChiChi
Chelsea at 
Nailed Blog
Bridget at 
A Painted Nail
Amber at 
Nails Like Lace
Amanda at 
Fashion Footing
Amanda at 
Amandalandish