Hi fellow nail polish lovers!!  Merry Christmas!!  I hope you're enjoying this holiday with family and friends ;0).
Today, I have a gray and black manicure to share with you.  I know, it's definitely not a Christmas mani, but I still think it's a fun one.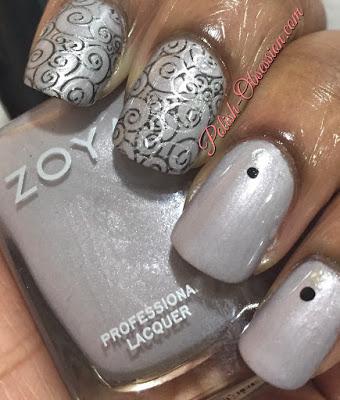 I've had Zoya Harley for such a long time and finally pulled it out of my untrieds.  It's a light gray with a subtle silver shimmer throughout.  It was sheerer than I expected and has a slightly frosty finish.  It applies well though and is opaque in three coats.
I did some double stamping with black and silver using an image from the UberChic 6-01 plate.  I also added silver and black dots on my ring and pinky fingers.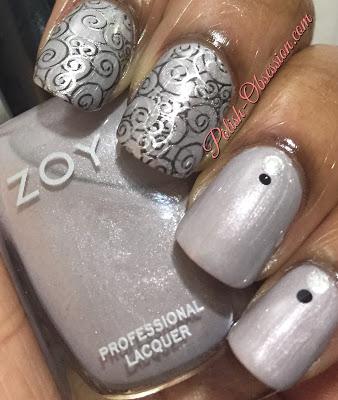 Artificial Light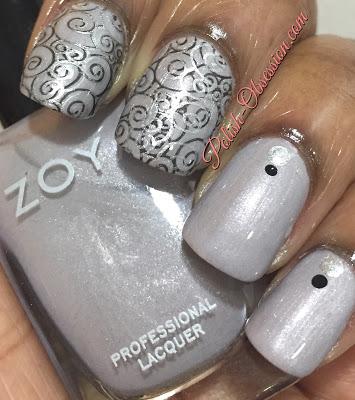 Artificial Light
My double stamping could use some work, but I like how this turned out.  I think this design is so elegant.  What do you guys think of this look?  Are you doing anything special today?