Hi everyone!!
I have polish that I received as a birthday gift from
Elizabeth
to share with you today. Zoya Crystal is described as a
light, silvered shiny blue metallic foil with sparks of brilliant yellow gold
.
Crystal is sheer, so it required three coats for full opacity.  It has a great formula and applied really well.  Here, I used three coats with no base or top coat.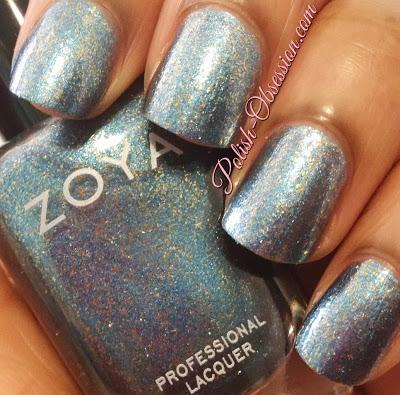 Artificial Light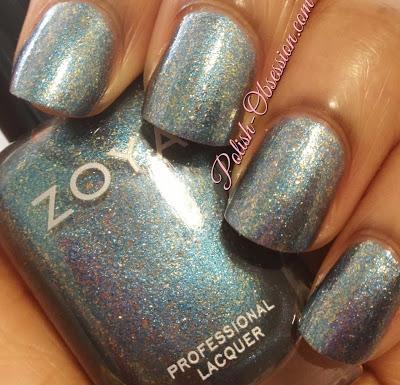 Artificial Light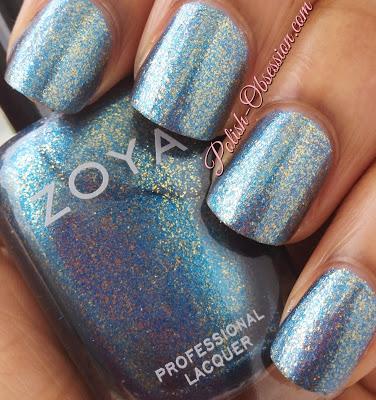 Natural Light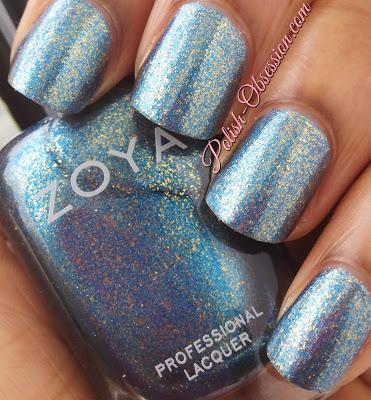 Natural Light
This is a really stunning polish!!  The combo of the blue and gold is so pretty.  I have nothing like it in my stash, so I'm happy to have it.
What do you guys think of Crystal?  Did you ever pick this one up?