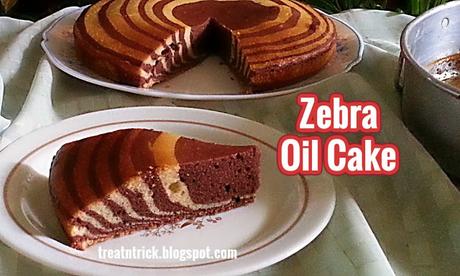 An easy but impressive  cake using oil that has two contrasting colors.


Zebra Oil Cake

is similar with butter cake but used oil instead with two colored stripes.
I used my electric hand mixer to beat sugar and eggs on high speed until it turns fluffy, thick  and pale in color for about 5 minutes.
The batter is divided into 2, one portion leaves as it is while the other mix in the cocoa powder. Now is the fun part, layering the batter by alternating between the plain and chocolate one until  both batter have been used up.  You need not spread the batter, it would spread by itself.
Do you know the difference between zebra and marble cake.? 

Zebra Oil Cake

 has almost even stripes where else marble cake has uneven pattern by swirling around the batter to create a marble effect.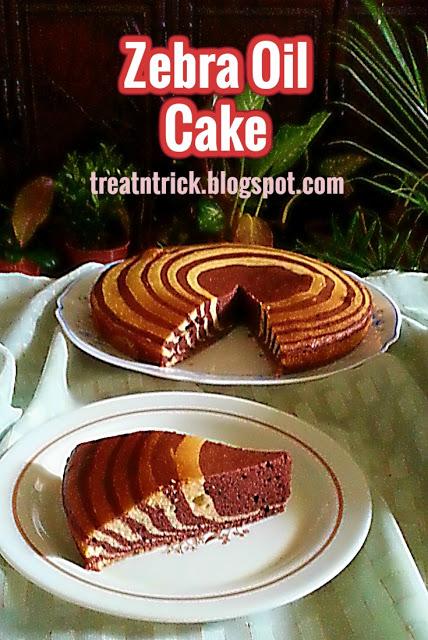 Other similar cake recipe you should check :
Eggless Marble Banana Cake, Banana Chocolate Bread Marbled and   Marble Cake
Read more »Until Jump Break