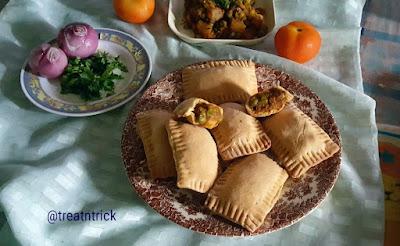 This Curry McPuff was inspired from popular fast food chain restaurant.  It is either stuffed with apple of savory filling.
Just did my own spin by changing the filling. Stuffed with healthy vegetables such as potato, pumpkin, sweet potato and green peas.  As we all love spicy food, have added pounded bird's chili but this is optional.
Have used Baba's Chicken Masala powder or mix your own using ground coriander, chili, turmeric and jeera powder.
Roll out the pastry into rectangles, filled with a tablespoon filling then cover with another sheet of pastry.  Crimp the edges with a fork, brush with oil and bake until light brown.
Curry McPuff  turned out perfect with right balance of spices and disappear within minutes after came out of the oven, my family truly love them.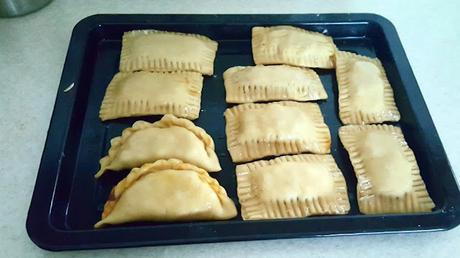 Connect with me:
FACEBOOK

 /
INSTAGRAM
 /   
YOU TUBE

 /
YOU TUBE
  /     
RSS
   /     
EMAIL
/ 
GOOGLE+
  / 
TWITTER
  /  PINTEREST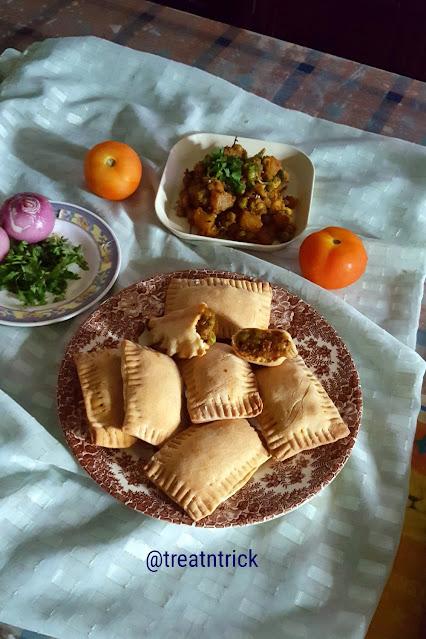 Until Jump Break