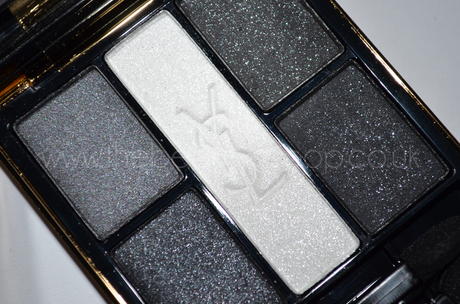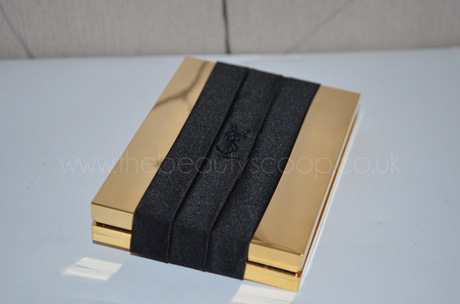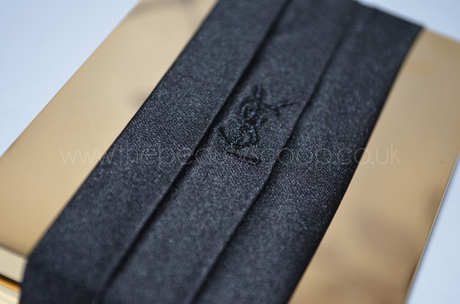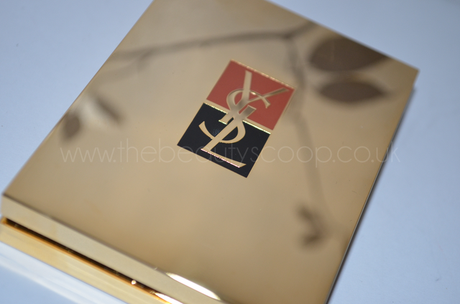 YSL have done it again with another palette that I adore, their Noir Terriblement Palette is inspired the the classic tuxedo and even comes with it's own little 'tux' jacket - very cute.
You might think that a palette of blacks would be a bit, well, boring... but there's enough difference in both the the shade, texture and finish of the shadows to make it a worthwhile purchase for me. I actually find that one leads towards more of a brown-y tones black and one more grey-black too.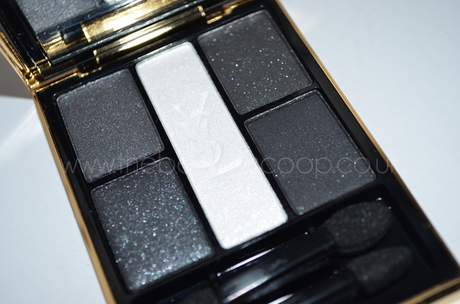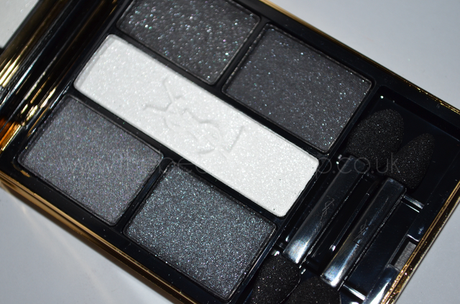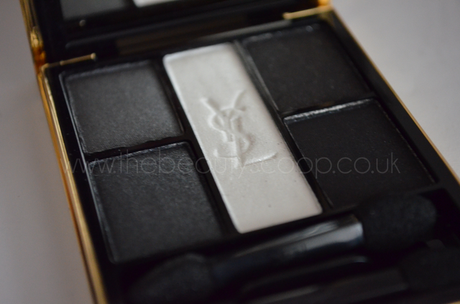 No flash (dull day, sorry).
I love a smoky eye, which is another classic look, and this palette is perfect for creating one; especially with the white highlighting shade that you can use both to highlight and also to further change the shades of black on your eye, making them more gray if you desire.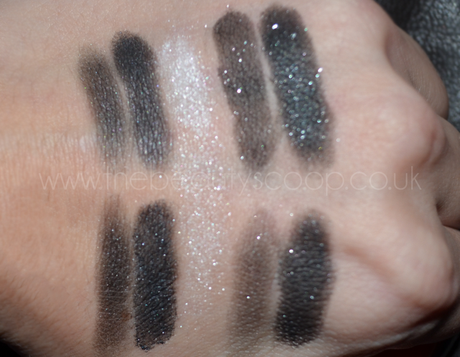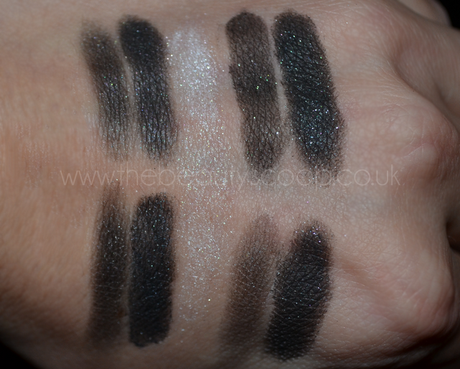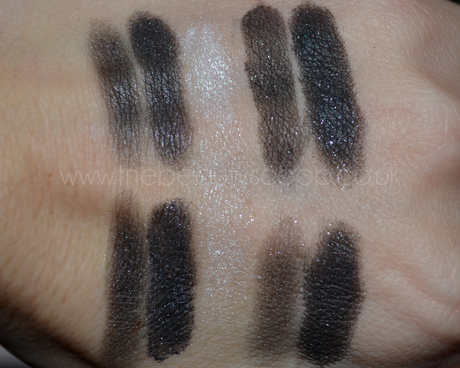 On the left I have swatched the shadow with no base, and to the right I have used Urban Decay Primer Potion (a staple in my beauty bag) and onthe white shade, the UDPP is at the top.
As you can see, the depth and shimmer/glitter are both more intense when using the primer, but I quite like that the shadows have a buildable quality to them when using them with no base, as this to me makes them a lot more suitable for daywear, where a full on black smoky eye may not be as appropriate! This also means that you would get a lot more use out of your palette and that can only be a good thing.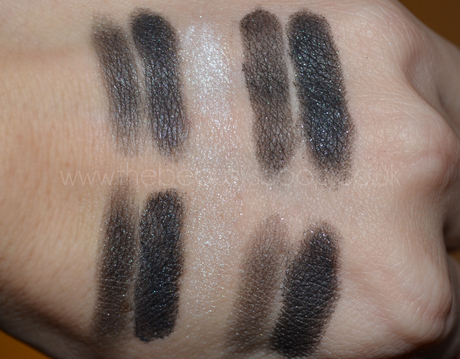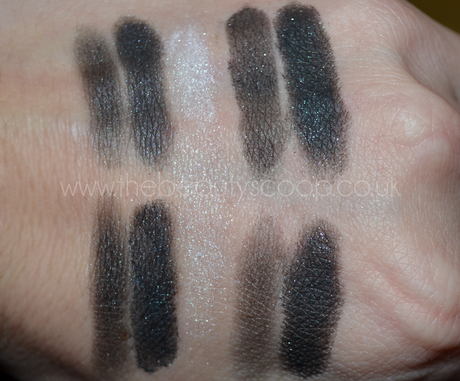 I hope you can see the differences in the shades in these photographs, I tried to capture the images in varying shades of light to show that there were slight differences to the shades.
Available for £39 from
House of Fraser
and other YSL stocking department stores. x