Yummy House is a new Cantonese style Chinese restaurant located in northern Sarasota, Florida.  It is a welcome addition to the local dining scene as Yummy House offerings do not mimic every other Americanized Chinese restaurants in town. Yummy House specializes in Chinese cuisine found in southern China and Hong Kong. There are three other popular locations in Tampa, Florida. During lunch, Yummy House rolls out the Dim Sum carts for a sampling of pork buns, barbecued duck and other Dim Sum favorites. We are looking forward to reporting back about the Dim Sum options.
NOTE: The best Dim Sum we have ever experienced is located in downtown Montreal, Quebec in Chinatown near Old Montreal at La Maison du Kam Fung (A dumpling of a good reason to visit Montreal).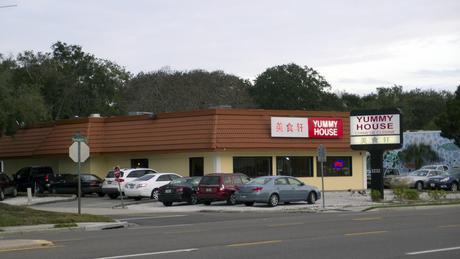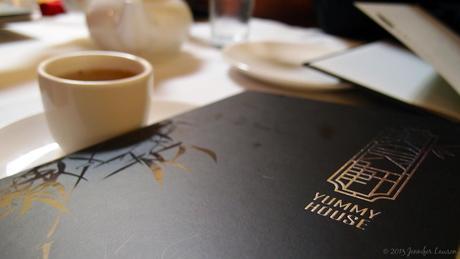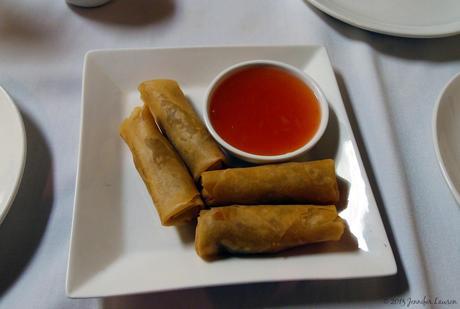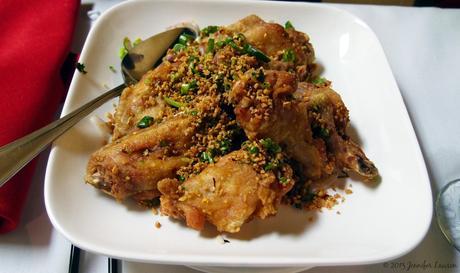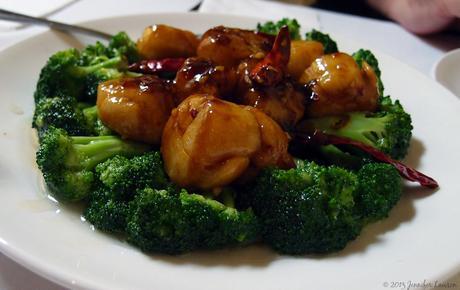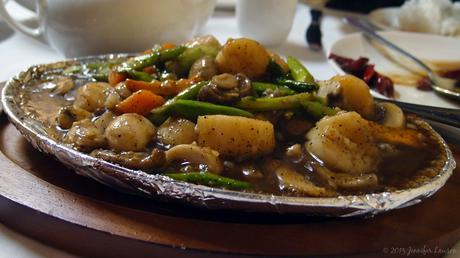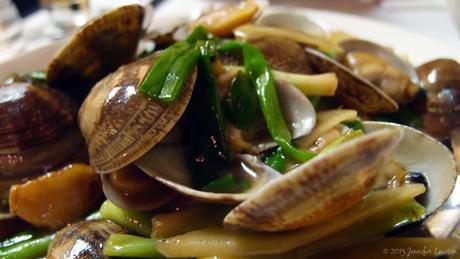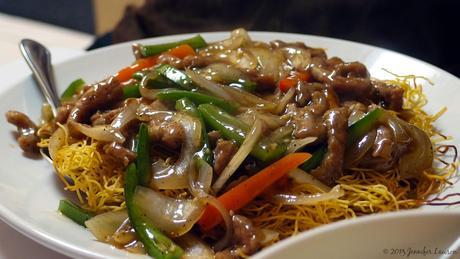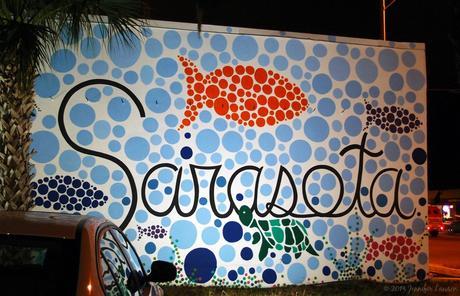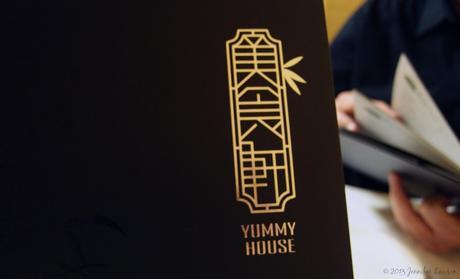 Yummy House, SarasotaYummy House menuCrispy Spring rollsSalt and Pepper Chicken wingsSpicy Szechuan Style ScallopsSizzling Honey Pepper scallops - Yum!Baby Clams with Ginger SauceBeef Pan Fried Noodle with Black Pepper SauceYummy house menu
Friday night fun

Excited about the new Chinese option we gathered with a group of friends on a Friday night and arrived at the restaurant about 7PM. Reservations are recommended as so far this restaurant is very crowded. We were greeted at the door and immediately showed to our table by the kitchen, maybe not the best location but it was away from the large dining area. The inside of the restaurant has a casual modern vibe with white tablecloths, and light wood accents. The outside stucture is very basic with a fast food building design. It is located on a busy road near two shopping centers – best to overlook first impressions here. The prices are reasonable and the portions are nicely sized.
Our group started off with a few appetizers that included spring rolls and some "signature" salt and pepper chicken wings. The spring rolls were very average with a slight crunch and standard flavors. However, the salt and pepper chicken wings had a perfect amount of salt and pepper spice. Yummy house has several appetizer options with the salt and pepper combination including calamari, tofu and eggplant.
The entrees we sampled included Spicy Szechuan Style Scallops with broccoli, Baby Clams with Ginger sauce, Sizzling Honey Pepper Scallops and Beef Pan Fried Noodle with Black Pepper Sauce. Rice is available on the side for a modest price. Most of us had a yummy meal, one of our friends enjoyed the Spicy Szechuan style scallops. If you like Szechuan, the Yummy House XO signature dishes are also spicy and seem to be rated highly as noted by some Tampa diners. John had the Baby Clams with Ginger and he found the flavors to be pungent with garlic and ginger. He really like the dish. I had the Sizzling Honey Pepper Scallops which were served on a sizzling platter. It was delicious and I plan on ordering it again.
Peppered Future
The only "off" entree was the Beef Pan Fried Noodle with Black Pepper Sauce that was ordered by one of our friends. Our friend described the dish as being very bland and a bad combination with the fried but not really cooked noodles. The texture was not plesant. We mentioned this to the manager when he stopped by to see if we were enjoying out meals. The manager seemed confused by our friend's review, joked that maybe ketchup would help and did not offer him a sample of something else on the menu, a complementary dessert or a coupon for next time.  This part of the experience left us with a peppered outlook for Yummy House's future in the area of service.
Overall the food reached the summit of Yum however the service was below sea level. Considering that Yummy House is just starting out in Sarasota, we will have wait and see if the service can rise out of the water. For now we will consider takeout and think about how we can get back to Montreal for all of the numerous Chinatown offerings.
Update: Tonight we ordered takeout from Yummy House, they were attentive and our food was ready when John arrived to pick it up. The entrees – repeat of Spicy Szechuan Style Scallops and Sizzling Honey Pepper Scallops were super tasty!
More info:
Cuisine: Cantonese/Chinese
Menu: The menu includes an array of Dim Sum options during lunch and Chinese specialties at dinner
Location: Yummy House is located in northern Sarasota, Florida – 3232 N Tamiami Trail Sarasota, FL 34234
Phone: (941) 351-1688
Attire: Casual
Price Range: $$
Takes Reservations: Yes – recommended – lines start around 4:30PM on the weekends
Service: Lunch and dinner, Hours 7 days a week 11AM – 3PM and 5PM – 10PM

View Larger Map
Sponsored Links