YSL > SLP
Yves Saint Laurent Due A Name Change?
Never in a million years would I have thought YSL was in need of a name change. Hedi Slimane, on the other hands, thinks otherwise.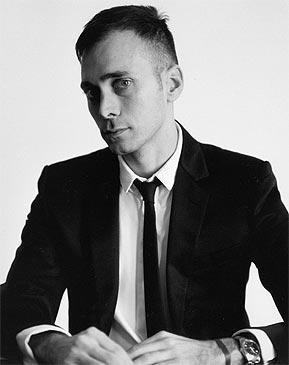 Hedi Slimane - CD for YSL
For the last few days, there has been talk on Twitter of a rebranding, however if I'm honest, I never actually thought it would fall through. 
83 stores worldwide, an international recognition in the same league as Chanel, Gucci, Prada and a stream of cold, hard cash coming from it. You would look at these statistics and think that the brand was doing more than OK and didn't need much of a shake up. Hedi Slimane however - YSL's new Creative Director - thinks otherwise. Although the full extent of his reasoning is unclear, it is said that h
e wants to bring the brand into a new era alongside fashion houses with one singular name such as Prada and Gucci. Some products will keep the infamous YSL logo though, such as cosmetics, shoes, bags and fragrance. Stupid, if you ask me. Why not just keep the original YSL? The logo is much more than a fashion house. It is 

synonymous

 with Parisienne chic and French culture. Karl Lagerfeld has been at Chanel for just under three decades, and he has managed to keep it's original logo and name intact. Hedi Slimane, take note!
What name is he choosing you may ask? None other than 
Saint Laurent (Paris).
I know, I almost spat my caffe latte out this morning as well. First he moves the brand office to LA where he is currently living, then he changes the name. Oh! and he is only showing the Cruise collection to buyers. Perfetto!
I think it's abundantly clear that this whole fiasco isn't going down well with me. At all.
What do you all think of this name change? Do you approve? 
*Photo Credit: www.models.com