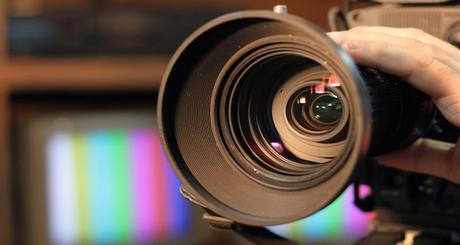 April 16, 2015

Email This Post
YouTube: The Most Powerful Sales Tool for Small Businesses
YouTube is a small-business marketer's best friend.
That's the assessment of Megan Totka, chief editor for ChamberofCommerce.com. And she knows a thing or two about integrated marketing trends. She specializes on the topic of small-business tips and resources.
Totka, writing for Small Business Technology, addresses all of the reasons why you'll want to make YouTube your marketing team's new BFF.
The website works well at the beginning of a sales cycle and at the end of the sales cycle as the "closer."
Advertising on YouTube is used 18 percent of the time at the top of the sales cycle and 14 percent of the time as the last step.
Advertisements on YouTube also are used 14 percent of the time as the sole content vehicle for online sales.
Combined, these statistics mean it's vital to create a YouTube channel for your business — and display it prominently on your website.
Video also is an excellent way to increase engagement among your target audiences. A ComScore study last year revealed that, monthly, the average American watches about
19 hours of online video online. Don't you want one of your videos to be in rotation?
Take Totka's tips to find your videos among the most popular in your marketspace on YouTube.
DIY Product Shoots Are Not the Way to Go
When portraying your products, don't put a video together on your own. Hiring professionals to take pictures and video of you products is essential to make your business and product look good.
If instead of selling a product, you are selling yourself, don't start talking without a plan or a script. To sell yourself effectively, you should have a professional script written for your video or a professional script and voiceover done for a video. If you're camera-shy, this post might help: 4 Ways Introverts Can Be More Comfortable On Camera.

Involve Your Audience
Get your customers to upload their own videos! This can be done with website plugins or by using hashtags on social media sites. To encourage your fan base and customers to do this, recognize the submitter with the best video with a prize incentive, such as promotional products. Get some ideas by reading, "Rockin' the Tchotchkes: Promotional Products Still Pack a Punch." This is a simple way to get your customers to feature your business on their social media accounts, too.
Use More Than Basic Product Videos
Answer your customers' questions before they need to ask them. Compare your products or services to one another and don't be afraid to be honest in your videos!
Make Buying Easy
Use video on your purchasing pages, and don't limit them to a single page on your website. Make sure they load quickly and that they don't take up too much time. Check out, "Tips for Integrating Social Media on Your Website" before getting started.