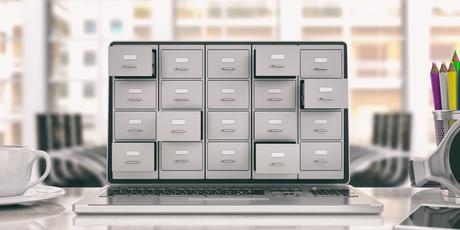 In many ways, clean data is the key to marketing success, whether you are using direct mail or email outreach. But according to ZoomInfo, 94% of businesses suspect that they have inaccuracies in their databases. How can you help your business avoid falling prey to the same dirty data dilemma that affects so many others?
First...The Importance of Data Cleaning
According to an article on Forbes.com, dirty data (e.g. duplicate records and inaccurate information) is the biggest threat to your company's direct marketing efforts. These inaccuracies can cost companies more than 12% of their overall revenue. Insights into your customers and their actions are critical to how your sales and marketing teams make decisions.
Start with Quality Data
Know from the start what you want to get out of your data, how you will regularly maintain list hygiene, and how you will prevent/rectify list errors like typos and missed fields. Consider how to keep your data current, understanding that nobody's information remains static (people move, change jobs or email addresses). Above all, make sure that everyone on your team is on the same page: using the same criteria, abbreviations, and database.
Vet Incoming Information
Don't let unhealthy data enter your healthy database! Develop a Standard Operating Procedure for managing new records as they are created. If you use a form for capturing new visitor information, require standardized data formatting and fields. When acquiring a new lead-whether through a form or a sales contact-use a double opt-in method to verify their email or physical address. These efforts will help to minimize or eliminate duplicates or bounces by catching undeliverable or junk addresses.
Make Efforts to Check Data Accuracy
The bounces and undeliverable addresses outlined above cost you money. To get the most bang for your buck, take measures-like a double opt-in, mentioned above-to ensure that the information in your database is accurate and clean. Consider employing software tools that can help you verify data without requiring extensive manual work.
Find and Eliminate Duplicate Records
Duplicate information is a waste of time and outreach. You lose the cost of production and postage on every duplicate postcard or letter you send and waste time and effort with bounces or inaccurate data on duplicated email addresses or names. With duplicates, you may be inundating a single user who has multiple records, or you may only have partial insight into customers/prospects whose information is split across multiple records.
Continue Building Out Your Records
Marketers are wise to consider progressive record building. For instance, if the captured data started with just name and email, use software to add title, phone number, physical address, etc., on subsequent visits. The software may also help you build out records by searching the web for first-party data, cleaning it, and updating your customer records.
These good customer data practices will help you ensure that you have the critical customer information you need for effective outreach with minimal bounces or returned mailings; give you a single view into your customers and their interests/actions; reduce wasted postage or mailing costs; and help you maintain a solid reputation as a company that is careful with customer information.