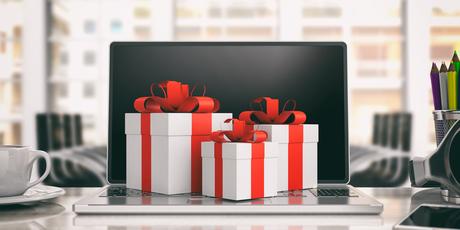 We love, use, and keep our branded promotional items. Whether it's the humble pen, graphic t-shirt, or logo-bearing mug, recipients keep promotional products in their offices, gym bags, hearts, and homes for as long as 10 years.
Now, how can an integrated marketer combine that kind of marketing magic with a holiday gift that's fit for the VIPs and executives on their lists?
Focus on the Connection
Promotional products guru Michelle Williamson writes that a gift should build or underscore meaningful connections, and that, "...creating Brand Love oftentimes has to do with an experience, an understanding of which kind of experience a customer may appreciate."
VIP gifts should focus more on the recipient and your professional relationship and less on your company. For example, if you know they're an outdoor enthusiast, try a rugged, functional backpack. Your promotional products vendor likely stocks a variety of quality items for even the most accomplished golfer: you can put together a handsome package that includes apparel, tees, balls, and other essentials.
Logos should be included but presented in a tasteful, understated fashion. The branding should subtly reinforce the connection - as opposed to screaming, "Hey, look at my gift!"
Give Gifts with Higher Perceived Value
According to Williams, gifts that are more 'retail-like' have a higher perceived value, and for high-end clients, it's preferable to give products that look like they came directly from a store's shelf.
If you're not sure of what kind of personalized gift to give, look for products that are unexpected, appealing, or valuable. Tech products check at least two of those boxes. Wearable technology is perceived as high-value, and with the new year (resolutions) right around the corner, it makes a seasonally appropriate statement. These C-suite executive gifts are full of unexpected goodies - some practical, some whimsical - that will surely surprise and delight your recipient.
Your vendor will be a helpful resource for identifying top-shelf products as well as potential price breaks.
Brand the Experience and Turn Swag into Gifts
No matter how much a gift costs, integrated marketers can elevate the experience with luxe, branded packaging materials. Items such as custom boxes, gift bags, wrapping paper, and ribbons transform branded merchandise into standout gifts. Even if they're not especially high-end, also include traditional promo products, such as pens, note pads, and other utilitarian essentials with your gift. Ship your gift in a cost-effective, yet unforgettable package because when it comes to standing out, presentation is everything!
Last modified: October 1, 2019