Anyone who is even remotely familiar with how the Internet works understands the importance of keywords. You want to highlight words and phrases that people are searching for in search engines like Google. When your website is rich in keywords and key phrases, people are more likely to land on your site or blog rather than that of your competitors.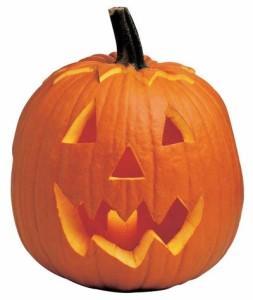 So what kinds of keywords are good for your site? Well, that depends on a few factors. Of course, you'll want to use keywords that apply to your business. But it's also a good idea to tailor your content seasonally. For example, during the winter, using keywords that involve holidays and shopping will bring in more traffic. During the summer, you could consider topics about the weather and back-to-school season.
Right now, we are entering the very beginning of the best time of year for many businesses, particularly those in retail. Taking the time to use keywords that are relevant to the fall/autumn season will bring people to your website. Here are a few keywords that you can utilize for the fall:
Fall
Autumn
Halloween
Holidays
Pumpkin
Football
Cool weather
Now, it may sound silly for businesses to use words like autumn or pumpkin. But using them in relevant places can really be helpful in drawing people to your site.
Another great tip when it comes to keywords is to add the year to your keyword. How many times have you searched for something like Halloween 2013 to see what day of the week a holiday falls on? If you add the year within your keyword, people are even more likely to land on your site when they are searching.
Now that you have your Fall keywords, you'll want to make use of them across your site. There are many ways to do this – through title tags, description tags, keyword tags, link text, images, headings, and text.  However, you don't want to start keyword stuffing your content. You want your content to be readable first and integrate keywords in a user friendly way.
Using keywords across you site isn't the only way to build up your presence either. This is where it gets tricky. You can try to find places for inbound links or hire an SEO specialist to guide you through making your website more search engine friendly.
The fall season is a great time to change up your business' keywords. There are many holiday tips out there for businesses; you just have to find what is right for you.