Happy Tuesday, lovelies :) Did you survive Monday? I felt like I barely did at first! Not gonna lie...I didn't really like working in the office all day. But hey, I got to hang out with Adam afterwards since I had NO HOMEWORK. Yeah, saying that never gets old ;)
.
Today I want to talk to you about a fitness app that I downloaded on my iPhone last week. It's called Nike Training Club. I'm pretty sure Android users can download it, too.
And guess what the best part is.... are you ready?! IT'S FREE! So go download it...right now!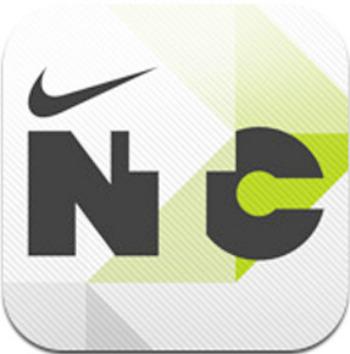 via
I'm always looking for new exercises that are short but still intense. I hate doing the same workout routines for more than a few weeks, because I feel like my body gets used to them and I don't benefit from them as much as I could from a workout that I've never done before.
I also hate workouts that take up an hour or more of your time.
I want to give my all for a short time and burn the calories quick!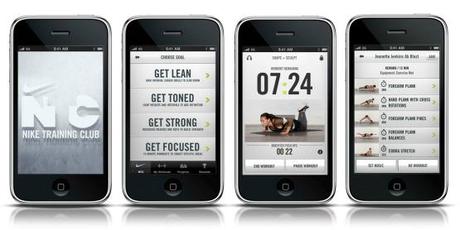 via
I haven't explored the app in depth yet, but I've used the "Get Focused" section from the second screen shot. It is a list of 15-minute workouts that focus on certain areas of your body. I did "Core Crunch" yesterday and HOLY SORE ABS. But that just means that it's working right?! ;) I've revamped my workout routine so that I'm focusing on certain parts of my body on certain days of the week. I'll be sharing  that in the coming weeks!
The app has a timer that tells you when you to move on to the next exercise. It also motivates you throughout the routine to keep going, and  gives you tips on keeping good form for the exercise that you are performing. There is a timer that counts down the entire workout & a separate timer that counts  down the current exercise that you are doing. 
Something that really comes in handy is the fact that each exercise is  photographed step by step. You also have the option of viewing a demo video of the exercise and it will pause the workout for you while you watch the video.
AND you can even choose a playlist that you have on your phone to play throughout the duration of your workout. When you pause the workout, the music will pause, too!
Apparently for each workout that you complete you earn "rewards" which you can redeem for exclusive celebrity workout routines. I haven't made it that far yet, but I can't wait until I do.
The four categories are:
"Get Lean"
High interval cardio drills to slim down
"Get Toned"
Light weights and intervals to add definition
"Get Strong"
Increased weights and reps to build strength
"Get Focused"
15-minute workouts to target specific areas
I'm stoked to explore this app and see what else it's capable of!
.
The last thing I want to mention is that I received my coffee mug from the swap over at
Suzels Says
!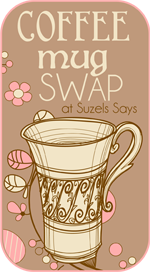 My mug swap partner was Steph from Steph's Sweet Life!
First of all...I ADORE her so I was so excited to be
het partner. Not to mention that the mug that she picked out
for me is PERFECT!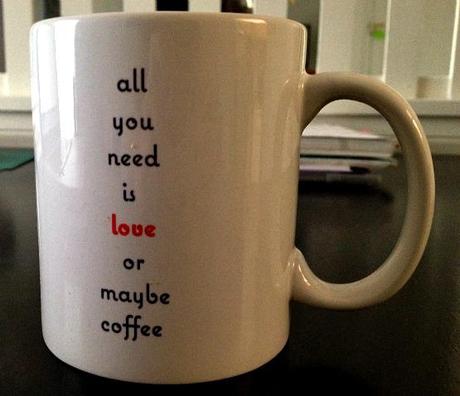 CAN I GET AN AMEN?! ;)