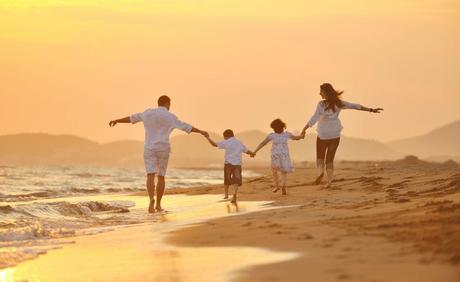 We all need a break for our daily lives, but leaving for holidays might be quite expensive these days, especially if you have kids. That is also the reason behind the decision of many families to stay at home during summer, but this is not what I want you to do. If you want to spare a little money when planning a perfect holiday for you and your dear ones, you can simply follow my advices and you will see that it really pays off. 
Book in advance This is rule number 1: if you look for accommodation and flight tickets in advance, you are definitely going to save some money. If you don't wait for the very last second to start planning your holidays, you can get really good offers and spare your money for some extra fun. Searching online and booking in advance gives you the perfect opportunity to find exactly what you need at a lower price. Should you be willing to visit for instance the capital of the Netherlands this year, I suggest you to find your accommodation in Amsterdam on sites like venere.com. Check prices, pictures and reviews and book the perfect accomodation for you and your family. 
Be ready for your flight Everyone knows that flight tickets might be quite expensive and the rest of your holiday might depend on that, too. If you are going to travel by airplane, you'd better fly on a weekday as it is usually cheaper than weekends. Do not forget that many airlines charge baggage fees, so choose carefully what to pack in your luggage. Check for information about baggage allowance and weight restrictions to avoid extra fees or consider joining a loyalty program offering discounts to their members.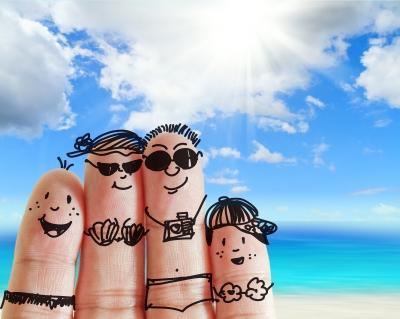 Image courtesy of nokhoog_buchachon / FreeDigitalPhotos.net

Save on food Wasting money on food is quite easy when you're on holiday, but I have some tips for you. Bring snacks and food with you before leaving, you can stock it in the minibars of your hotel room and take it with you during your excursions or visits to amusement parks (or elsewhere). If you're staying in a hotel, ask if there are restaurants that offer special discounts for guests nearby or if there is a restaurant inside. Hotel restaurants often offer among other things, special menus for kids that cost less. 
Rent an apartment If you are traveling in a big group, you might as well consider renting an apartment or a suite instead of booking a room in a hotel. These units often come with a kitchen and a bigger space that allow you to cook a meal for your family at a very low price. Buy food and snacks at a local market or supermarket and spend your money on other more entertaining activities. 
Get attraction discounts Finally, don't forget to check for free admission events and museums you can visit with your family and also consult the Internet or the local newspaper for discounts and deals for tickets, food and other attractions. Additionally, you can also think about signing for an annual membership that grants access at a reduced rate. 

"This is a featured post by Mary Davies, an expert travel blogger"