To mark its second birthday in July 2013, YouBeauty, the most trusted women's digital brand for living a beautiful and healthy life, will release a dynamic new identity and user experience for its flagship site, YouBeauty.com. Featuring exciting first-to-market functionality, the redesign marks the first time YouBeauty, which currently reaches over 2.8 million monthly unique readers, will express its groundbreaking data story since being launched by Drs. Mehmet Oz and Michael Roizen in July 2011.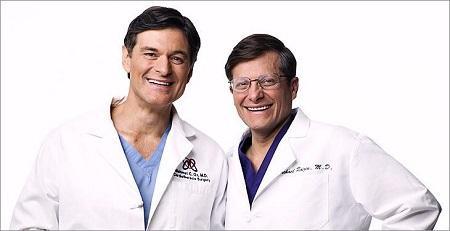 Drs. Mehmet Oz and Michael Roizen
Building on incomparable reader engagement, YouBeauty has amassed a growing database of 50 milliondata points from hundreds of thousands of women completing scientific based quizzes on YouBeauty.com. With this unprecedented trove of information—along with beauty product research from the company's ecommerce site BeautySage—YouBeauty is now able to deliver highly tailored insights based on real statistics from real women in the health and beauty web space. This combined Big Data set will allow YouBeauty to better explore the science of beauty, wellness and psychology in a way that makes it accessible and actionable at a very personalized level for its readers. It will also provide the ability to engage and hyper target audiences in ways never before available to brand advertisers, without ever compromising user privacy.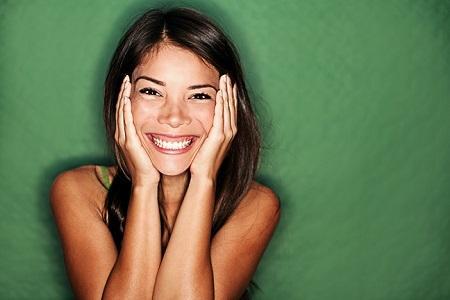 YouBeauty unveils user experience powered by an unmatched data story
The new identity and experience is highlighted by a bold redesign, incorporating a new logo and color palette, larger and more engaging images, first-to-market quiz discovery and a more intuitive content discovery experience. YouBeauty intends to delight readers by delivering an ideal blend of insights and personalized information in a user environment that melds the familiarity of editorial and social media with exciting, surprising, never before seen interface functionality.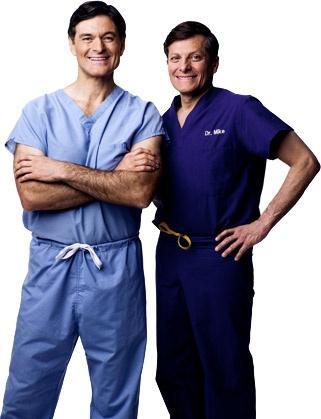 Drs. Mehmet Oz and Michael Roizen
"YouBeauty is such an original voice in women's beauty and wellness. We're fun and witty, but we're also a trusted source for personalized, credible information.  We worked extremely hard on our new logo, colors and functionality to match our tone and voice and to ensure we are aligned with our amazingly intelligent readers," says Laura Kenney, editor in chief and a co-founder of the site. "Our goal is to better deliver our cutting edge, highly-researched content, and our truly unique data, to help our readers be healthy, happy, beautiful, and the most interesting woman in the room! "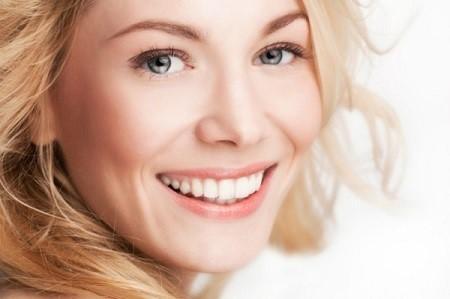 YouBeauty unveils user experience powered by an unmatched data story
To date, 775,000 women have taken 34 scientific but engaging quizzes on beauty, health and psychology. These 2.2 million quizzes have generated over 50 million answered questions (a total that is growing by over a million questions a month). This Big Data set has been constructed to help women and brands better connect and understand what really drives beauty and lifestyle behaviors. YouBeauty editors are creating articles, galleries and meta-guides based on insights from our quiz results, and readers will see infographics and statistics that illustrate the science of beauty and health in a fun, colorful way that intimately targets their individual goals and most pressing concerns. 
"Our readers are educated, influential, and think of beauty as a reflection of their overall way of life," saysSteven Lindseth, CEO and co-founder.  "This more meaningful conversation gives YouBeauty a unique capability to better serve our brand partners by providing an outlet to express their science and/or message in an engaging, social, personalized and most importantly trustworthy environment.  Our data-driven approach provides super high engagement and scale for our brand partners".
The new YouBeauty.com will feature: 
Beauty Intel™: YouBeauty will begin to explore its compelling collective research on how women relate to and are affected by beauty and wellness. You'll see infographics scattered throughout the site, and our "Beauty Intel" special section featuring the most interesting statistics our editors culled from our 50 million answered questions. The Beauty Intel section will be housed permanently on the site as a place our readers can go to explore our research. We also leverage this overall data to better serve our advertisers, with targeted advertising on and off site, a data driven targeted sample and coupon program, and custom content for our partner brands combining their science into our deep engagement on YouBeauty and our social platforms.
New Look and Logo:  Beautiful means confident. Smart. Healthy. That's the tone we strive to set with our stories, and empower in our readers. We designed our new logo to exude these values, while celebrating those individual quirks that make us beautiful, with a color pop beauty mark punctuating our logo, and woven throughout our site. We've also lightened up, with fresh new colors and fonts, and a focus on big, gorgeous images.
Our Quiz Tickers: How many YouBeauty quizzes have been taken? Lots. Now, you can track how many women are evolving their beauty, with our first to market quiz ticker, on the homepage and throughout the site. Click on the box and the entire site will slide over to reveal our quizzes alongside the articles and galleries they complement and help to inform.
Social: Our redesigned social module allows readers and our over 300,000 social followers to easily follow YouBeauty, and our new Pinterest module allows them to see what's being pinned in real time. Each category landing page houses a custom Pinterest board featuring customized boards on each topic.
Discover Our Stories—Easily! We've added many new ways to find our content. Scroll down the homepage to see our recent stories, classic features and regular expert columns. See our Daily Aha and take our survey of the day.  See our featured news with our site-wide Latest Article module at the bottom of each page. In each section, use the "Load more Stories" button to see as many features as you'd like, right there on the page. And in our new Global Nav, use the section dropdowns to see quizzes, articles, galleries and expert columns.

Discussion Thought Bubbles: Readers can see what's being discussed in YouTalk, the YouBeauty community, in eye-catching thought bubbles on the homepage and category pages.
Expert Flip Cards: Our featured expert module features a new, first to the beauty market, flip technology. When you scroll over each expert's bio card on the bottom of the homepage, it will flip over to reveal his or her most recent column.