Nina West Mask Up, Stay Home, And Watch A Musical. Drag Icon Nina West and Disney Animator Dan Lund Team Up for the made-at-home musical, QUARANTINE DREAM
As the pandemic continues to sweep the world, bringing a second wave of lockdowns, Drag icon Nina West and Walt Disney Studio's animator Dan Lund ( Frozen, Frozen 2)  have teamed up to ask people to 'Mask up, Stay home, and Watch a Musical" with the release of their new, made-at-home musical short, Quarantine Dream.
This new short fuses Dan's 30 years of Animation expertise with Nina's passion for the performing arts and musicals paired with an original song written by Mark Byers, West, Lund, and Patricia Taylor.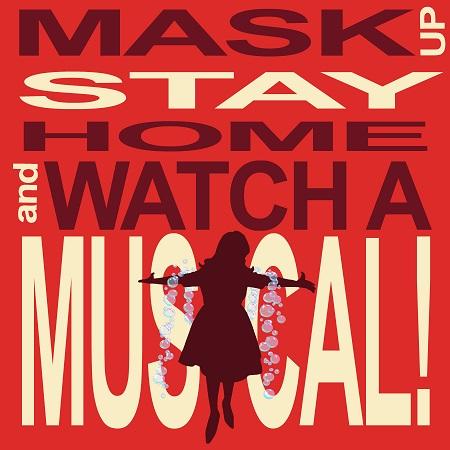 Shot entirely from home during the second week of isolation in March 2020, with Nina in Columbus, Ohio using an iPhone, and Dan Lund, directing via Zoom from Burbank, California, Quarantine Dream pulls inspiration from Nina and Dan's shared love for classic Disney movies, like Mary Poppins, that seamlessly combine live action and animation to create a timeless, charming escape.
They had been looking for new ways to collaborate since their work together on Oscar shortlisted animated short "Coaster" but they never expected it to happen separated from each other, at home with most of the resources that they would usually have access to unavailable. Those limitations became an exciting way for them to flex their creative elbow grease to bring something new to life.
Quarantine Dream is a 3 ½ minute short that was born out of these trying times of isolation and quarantine. It tells the treasured story that imagination can lead you anywhere, and if you let it, you can still have an adventure no matter the circumstance. Follow Nina and her new bubble friends on an unforgettable musical journey.
"When I first reached out to Nina, I had no idea what we were going to make!" said Dan Lund. "I just knew I wanted it to feel joyful and have that Magical Disney feel! It became so much more than what we set out to do. It became a metaphor for any feeling of isolation  and how we have the power to create and execute anything our hearts desire without barriers. It made us feel good to make and now we hope it can bring that same feeling of joy, positivity and hope to you at home!"
Nina West Mask up, Stay home, and Watch a Musical
"I feel like I am my very own self-made Disney princess of sorts now!" said Nina West. "I mean, Mary Poppins and Bert got to dance with penguins, and thanks to Dan, I get to dance with bubbles. It is so wonderful and beautiful!"