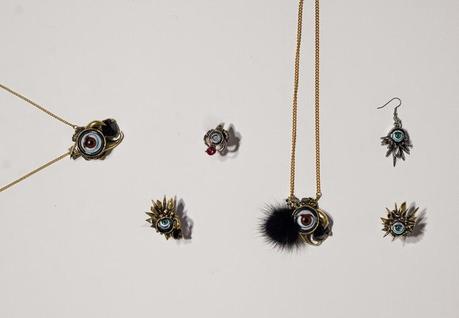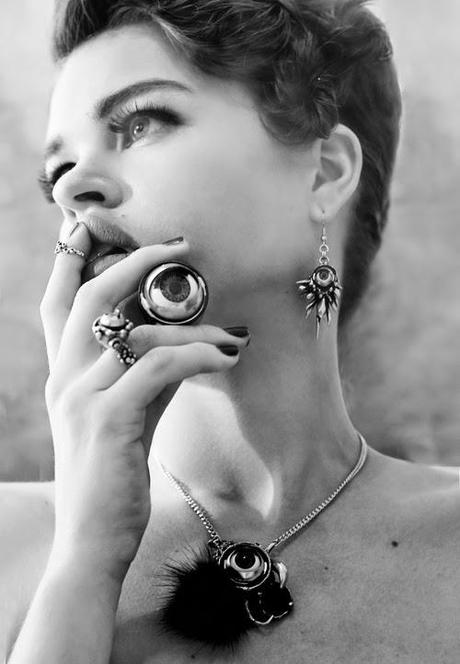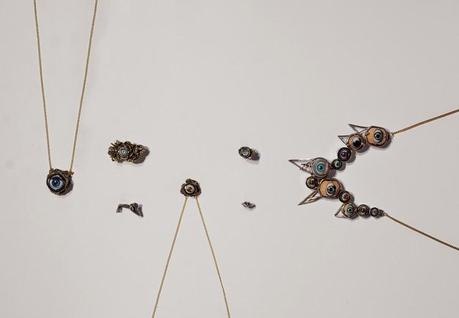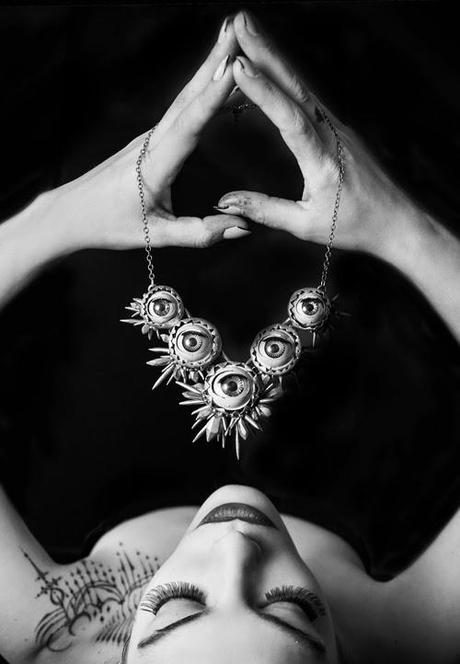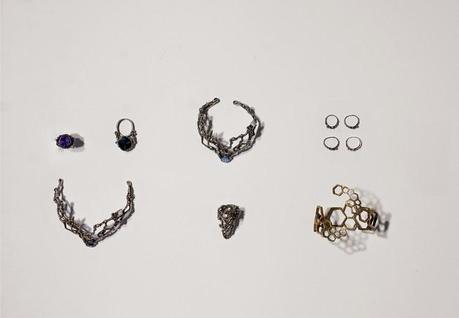 When I clapped my eyes on Kt Ferris' marvelous creations I knew I'd found a designer that was right up my street. Dark, meaningful and very wearable, these pieces have the creepier edge that I always look for.
I have mentioned my obsession with eyes many times on this blog, so it's no surprise that her blinking creations are some of my favourites from her collections. I mean having jewelry that actually winks at you, that's something special. These pieces are made using doll eyes, which means Kt has a lot of doll part kicking about her studio. I love how she uses these bits and pieces in market displays and fashion shoots.
Her sea inspired pieces are also rather darkly beautiful. The metal and textures reflect the shells and surfaces found at the bottom of the ocean. Wonderfully craggy, they would make the perfect accessories for a bad ass mermaid.
Of all the pieces I think the Pom Pom Sea Creature necklace is my favorite. It's quite unusual for my to pick a necklace when there are so many amazing rings on her site but there's just something extra special about this one.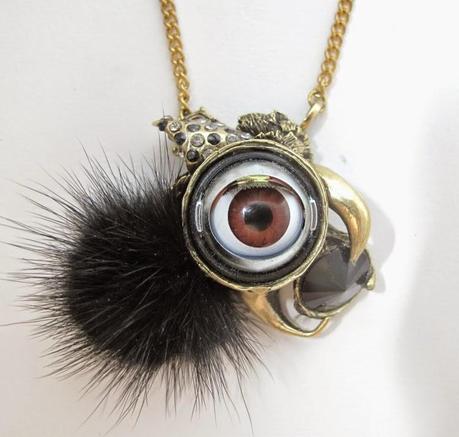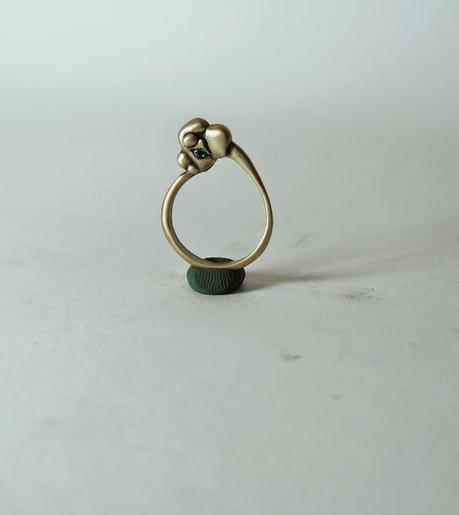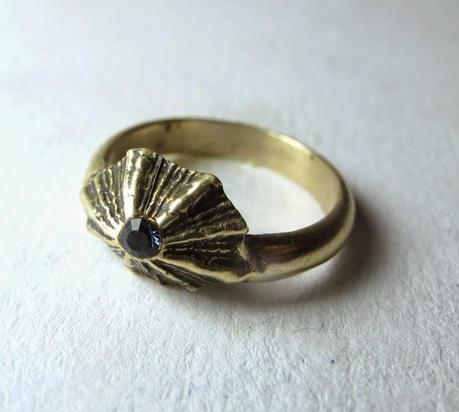 All images from Kt Ferris Creations.