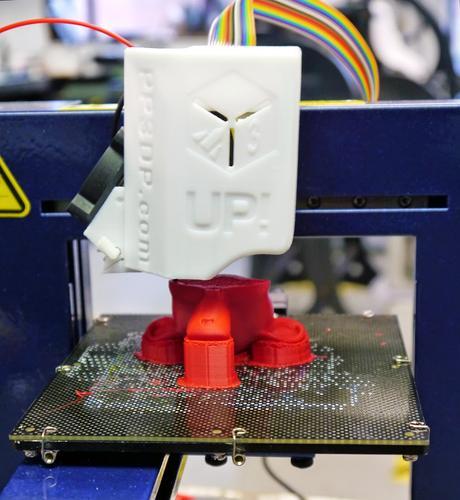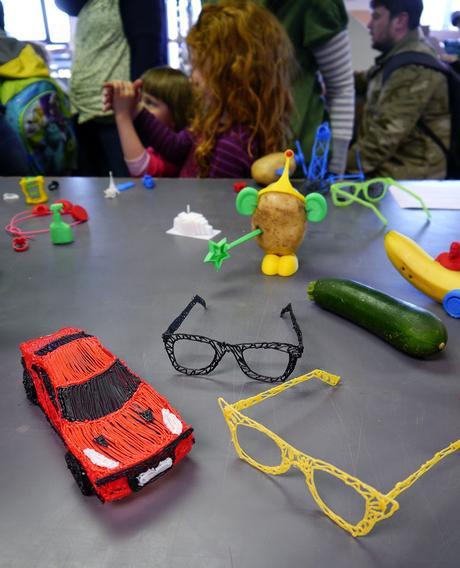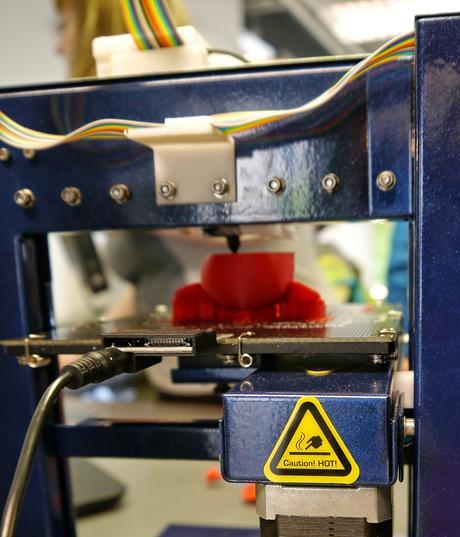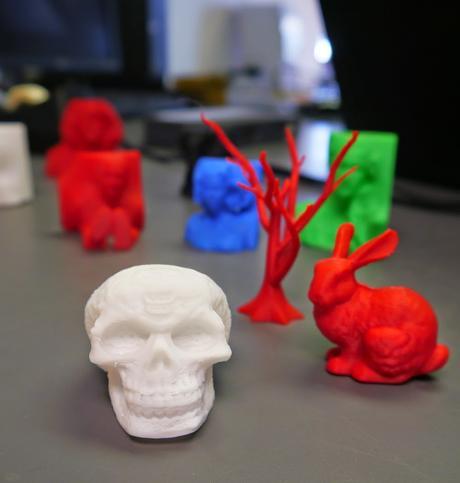 3D printing is magic. I don't care how much science you throw at me, I will still believe 3D printing is magic. I remember being in uni and first hearing about the technique. That was quite a few years ago and the concept still baffles me. So in an attempt to demystify it I went along to the DCA for a drop in session with the ever wonderful Lizzie Armour.
Seeing the printer working away was rather mesmerising. It was fun trying to figure out what the end product was going to be. Relatively small objects can take a while and it wasn't until the last few moments that the wee monkey face was truly revealed. The technique uses plastic filament which is built up layer by layer to create a 3D object. Designs can be created using specialist software or a 3D scanner can be used to capture a real life object. I got to see this piece of kit in action and it was amazing to see the image being captured. The hand held device is focused on an object and then moved around it to capture it from as many angles as possible. It did look a bit tricky but any small bits that were missed can be filled in with a bit of computer jiggery pokery.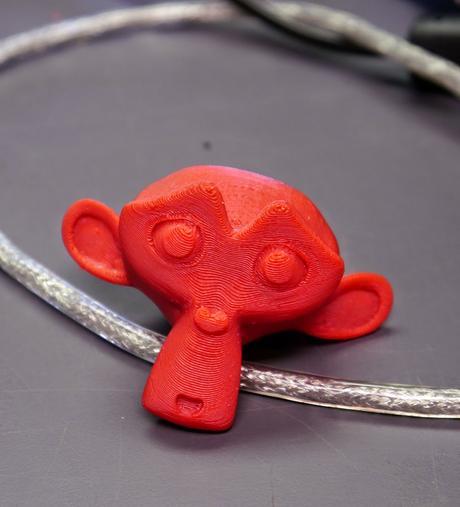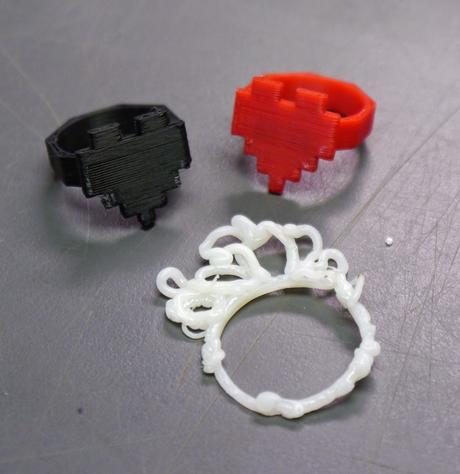 Seeing all the kit in action got me thinking of the uses for it all. Of course my mind goes straight to jewelry. There were a couple of examples of this on display, which I enjoyed trying on. I've seen a few folk creating designs using the technique so I thought I'd share some of my favourites....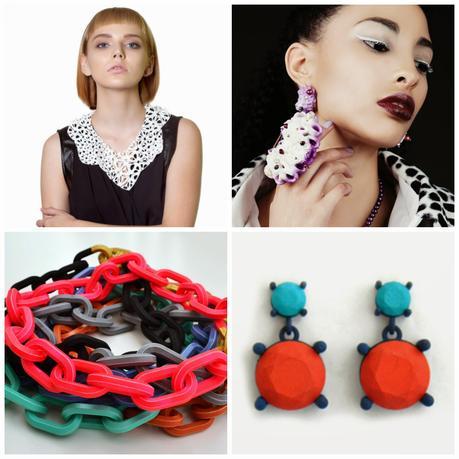 Nervous System | Elizabeth ArmourRachel Timmins | Hand Craft Studio