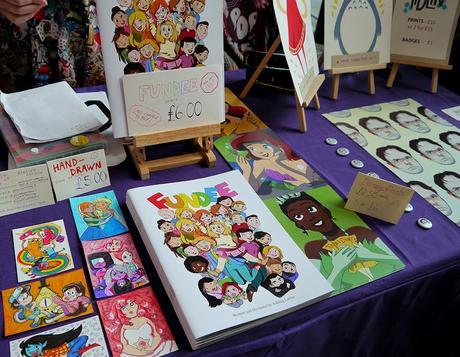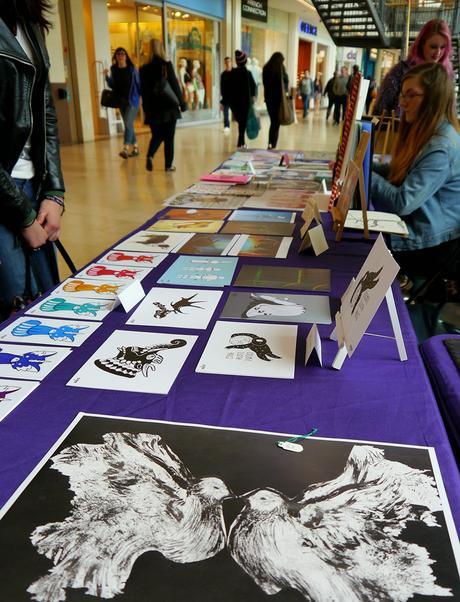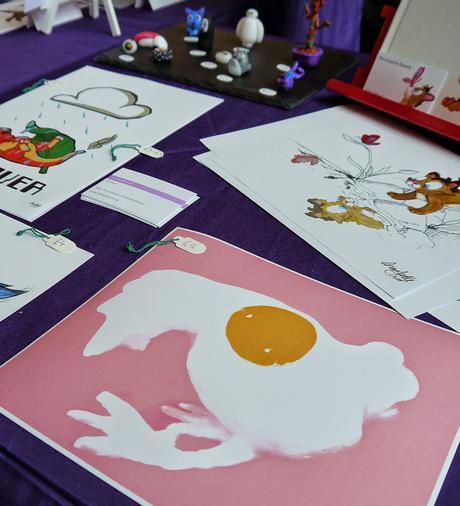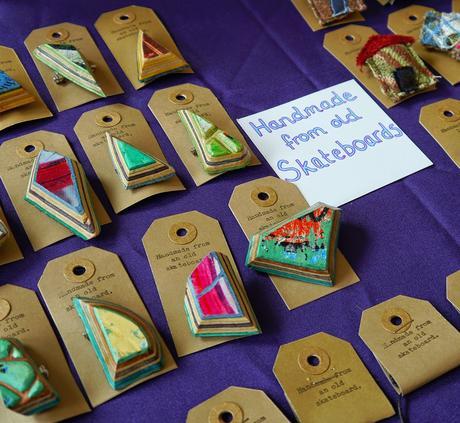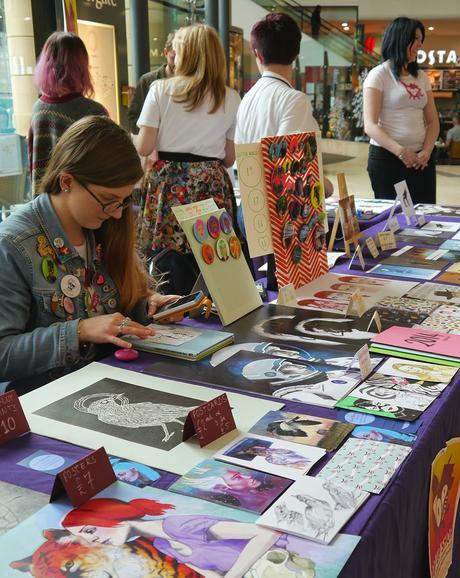 I'd heard that a group of Duncan of Jordanstone students were doing a pop up shop but didn't think I'd make it along. Luckily I had some time on Friday and managed to get a quick look around on their last day. They'd set up shop in the Overgate Dundee as POPDUNDEE. The work on display was a mix of illustration and jewelry from third year students. I have to say I was rather impressed by the range of styles and products on offer. From postcards, to badges, zines and brooches there was lots to choose from. I was never that productive during uni!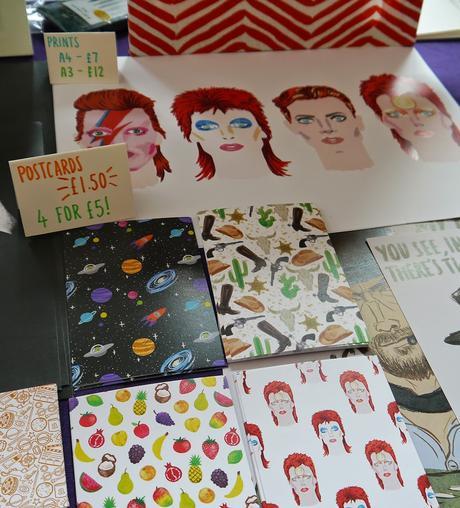 There were plenty of the artists and designers on hand, all keen to engage with customers and chat about their work. I loved Alice Carnegie's movie and pop culture inspired work and her brightly coloured girl gang badges. I managed to get my hand on the last Bowie postcard and it is now framed and waiting to be hung on my bedroom wall.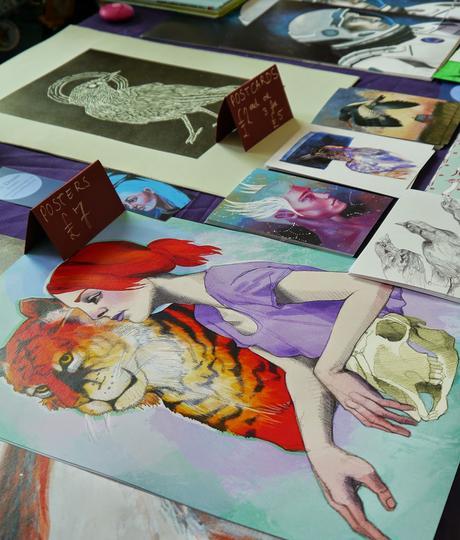 Another student's work that caught my eye was Amy Dunne. I loved her dreamy and surreal illustrations, especially the large poster print featuring a red head and a tiger.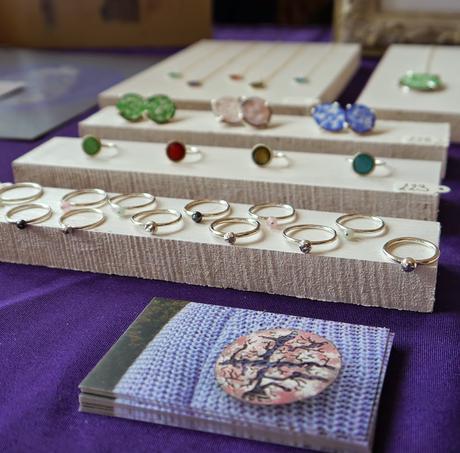 And of course I was drawn to Hannah Muir's jewelry. Can't go wrong with some nice silver jewels, especially when there's a touch of enamelling involved.
I hear that this is hopefully the first of many POPDUNDEE events and that POP may even expand to other Scottish cities. I for one would love to see that happen. I really enjoyed this pop up and it has definitely got me even more excited to see the work of the DJCAD graduating students at the degree show next week.