In today's world, there are lots of people just like me who are moving towards natural and safe products for hair and skin. Our body is not less than an advanced machine which produces all vitals. However, still, there are few vital nutrients that it fails to produce. Thus we need to intake those vital nutrients including Vitamins, Minerals etc through our food. Most of the time we have heard of food products rich in Vitamins and Minerals. But, I always thought and many times read about using minerals and natural elements for skin and hair. Hence, despite eating balanced and nutrient-rich diet my skin always remains dry and sensitive throughout the year. After reading many labels on branded products and analyzing the key ingredients they have. One day I saw a mud pack with a key ingredient as Dead sea minerals.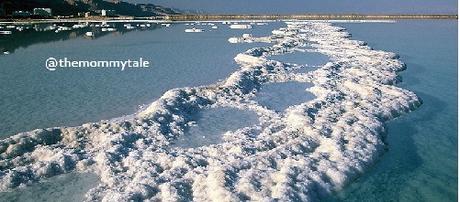 I had never heard of Dead Sea Mineral hence I started exploring information and option of products available in the market. And with the information, I have found I am really happy to have come across this magic mineral called Dead Sea Mineral.
Today, I am sharing the importance of Dead Sea Minerals and why you should try them once in your lifetime.
What is the Dead Sea?
Dead sea Lake is situated on the lowest point of the world, near the border of Israel and Jordan. The Dead Sea is a saltwater lake where Ocean water streams but have no way to stream out. It remains there till it gets evaporated and leaves behind salt and 35 different types of minerals, mainly Magnesium, Sodium, Potassium, Calcium, Selenium, Chloride, Sulfur, Bromide and Manganese. These minerals are highly beneficial and are quickly absorbed by the skin. As the Salt found in dead sea is concentrated because of the presence of 35 minerals. It's not edible at all but, has some amazing benefits for skin and hair.
Why should you try Dead sea minerals or Deadsea beauty products once in a lifetime?
The era has begun where customer awareness has increased to many levels. Today's consumer is aware of the fact that cosmetic's made from chemicals are causing deadly effects to the human body.
Consumers like me always look for products that are natural, paraben free, toxin-free and eco-friendly.
The goodness of dead sea mineral products not only helps your skin glow, but it holds some secret healing properties as well.
The key beneficial fact of Dead Sea Mineral.
Healing - If a person has skin issues for a long time like Eczema, psoriasis, Dry Skin or any skin allergies, etc. The regular use of deadsea salt for bath or a soap made from dead sea bath can not only help heal but it will also suppress the inflammation.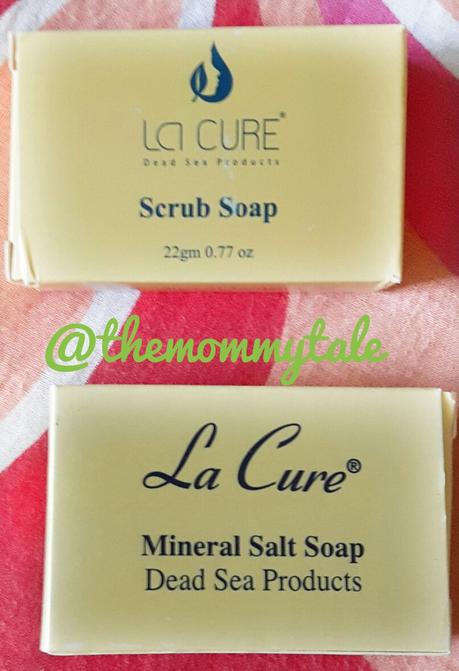 Daily Life issues: If a person is facing issues like stress, insomnia, Body ache etc. the healing and rejuvenating bath with deadsea salt soap is again beneficial. The refreshing bath from Dead sea mineral soap or body wash will not only help you look great, but it will also help you feel good and removes the stress from your body.
Skin: There are tremendous benefits of dead sea minerals for the skin. It adds glow, purifies the pores, it has acne busting property, anti-aging, Reduces skin dryness and roughness and adds moisture so that hydration gets a lock inside the skin.
Hair: The dead sea minerals are helpful in treating dandruff, clears the scalp, Moisturize the scalp and reduces hair fall.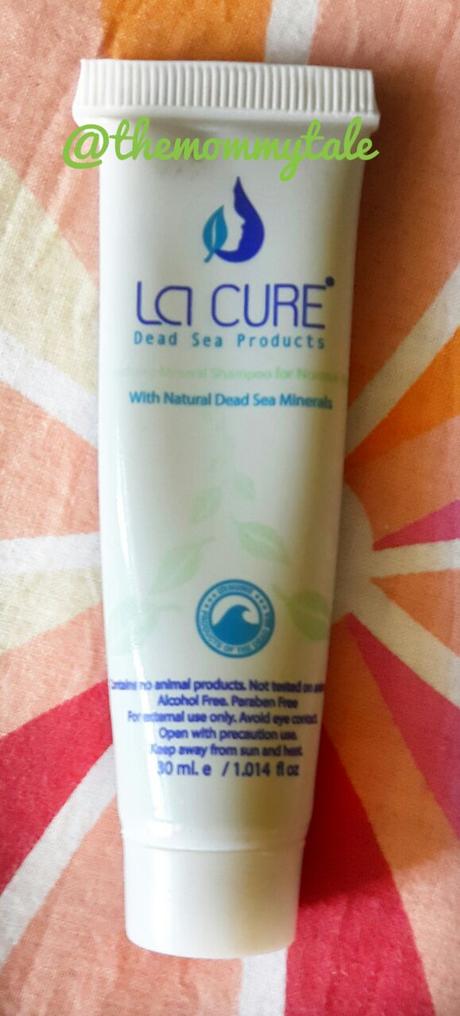 If you have not yet tried dead sea minerals for your skin and hair. Trust me, you are missing some amazing benefits for that charming look and lustrous mane. Everyone is not that lucky to travel all the way to the dead sea lake to take a one-lifetime dip for all-time skin care and beauty.I can't travel to get the real feel of the Dead Sea. So, I get my products from La cure India.
La Cure is a company operating from 50 countries. La cure products are based on safe formulations. Lacure makes sure to meet all regulations and International Standards. La Cure is Paraben free, Alcohol-free and is 100 percent vegetarian.
Do read reviews of La Cure Products by clicking here.
We would love to know your thoughts, do leave your comment below. Your comments and feedback are of utmost value to us. If you wish to collaborate, Sponsor or wish to get in touch with us. I am just a click away. Do subscribe to the newsletter for the updates on the latest posts.
Read about safe kids Organic Products
Read about ayurvedic and safe natural products here.
A disclaimer: This is a sponsored post But, the experience I shared is honest and solely mine. I believe in testing and trying the products before putting up the review here. However, please note that the opinions and thoughts mentioned here are on the basis of my own experience. It's always recommended performing a patch test before using any new product. In case the patch tests don't work out for you please don't use the product and consult a doctor if required.