Addressing to Covid-19, many parents and educator share a common worry. Due to this, students are missing out face-face interactions and learnings. It has strongly affected the intellectuality and determination towards education that was built in years. Students themselves has faced anxiety and uncertainty about the future. Adaption of online classes and switching on to social mode of education has turned the tables around. The worth entering schools are those who adapt the changing times. As a parent, I want my kids to not just eat the book and throw out on exams. I want my kids to gain knowledge and perform with their excellence. Along with being a book-warm, I want my kids to be social interactive and help themselves to develop skills matches their interest. Fortunately, I came across Eduauraa, the savior to my child's future.
Eduauraa is about leveraging online education to make our education systems more conducive to learning. A platform that has number of instructors and peers who believably delivers the imprints of an enhancing future. It is a call for a greater amount of motivation and self-discipline than a classroom-based course. It also allows plenty of room for spontaneity, virtual learning setups, involve setting goals, tracking progress and meeting interests. Eduauraa is a digital learning platform with professional teachers and monitors from India's top schools that survey the quality of content. It is a power of education and kids will able to meet and learn from the legends of industry at Eduauraa. Tones of parents has witnessed it's friendly nature towards the kids, flexibility, convenience and a pocket of top-notch content.
Top Educators & Teachers
Eduauraa provides professionals and experts with the best learning experience of all the subjects under one roof. The team will connect your kids to a global network of online learners, students and exposing them to new perspectives. The ideas that they receive will not be limited by the number of heads in one classroom. Eduauraa provides a lot of practice tests, mock tests and exams in virtual classrooms. Learning from Eduauraa Assistant will create a positive impact in their outcomes.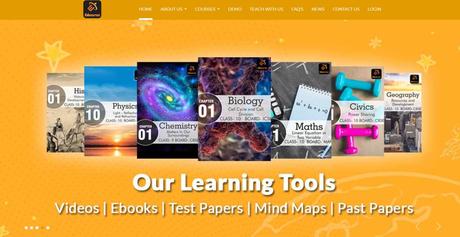 High Quality Content
Eduaura has added a tons of features, themes and plugins that are geared just for education. The platform holds up a large community of the best educators and students that analyse the content, check the quality and make sure that it's simple and fine. Eduauraa conducts online learning programmes helping the students to advance their skills independently. Every chapter has been structured in a precise way, explained with real life based examples with interesting images and maps. It provides you past 10 years board-wise solved question papers to refer to enhance your learning further. It has curriculum of 9 Boards i.e. ICSE, CBSE, Maharashtra, Rajasthan, Madhya Pradesh, Uttar Pradesh, Bihar, Chhattisgarh and Tamil Nadu to suit your child's needs.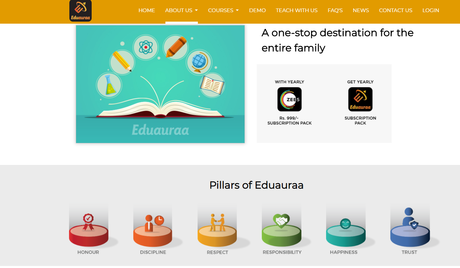 Eduauraa - Future Enhancer
Eduauraa offers you the advanced technology for a better learning experience tailored to your child's schedule. Eduauraa is phase to explore your child's interests, likes dislikes and guides them to navigate to right career to pursue. The platform can be highly beneficial to their learning progress.
Eduauraa further, meets media channels like ZEE5, collaboration for a wider vision. It literally explains that learning can be fun. It provides a package of knowledge with bonus of entertainment. Time to collect knowledge and learn at Eduauraa with waving on entertainment on ZEE5 at an affordable price worth Rs. 999. Just click and refer the link, https://eduauraa.com/our-partner.html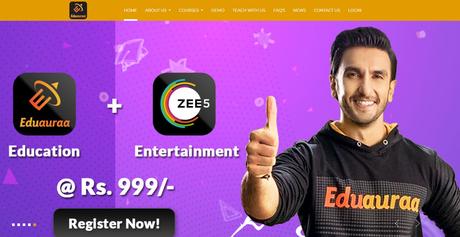 If you want your child to walk on the path that serves high quality education and develop personality and skills, I think you should definitely give a shot to Eduauraa. Providing a digital learning platform with experienced mentors that helps to shape your child's journey. Explore the Eduauraa and get the most of it's valuable benifits.