It's Mother's Day, 2014. It's a gorgeous Long Island day. The birds have been chirping tirelessly since around 4am, as they do around here. The trees are still in bloom. The sun is shining bright today, and all the clouds did their busy work yesterday so the sky is clear and the brightest of blues. A perfect day.
My kids haven't harassed me this morning. They're downstairs with their dad. I don't know what they're up to, but I suspect it has something to do with me. I remember being a kid and being so excited about Mother's Day. Like it was Christmas! I remember so well conspiring with my dad, my brothers, and sister on Mother's Day mornings about doing our thing for Mom. The one day we'd "do" for her–totally out of balance with the hundreds of days she "did" for us.
"Wait till you're a mother. You'll understand."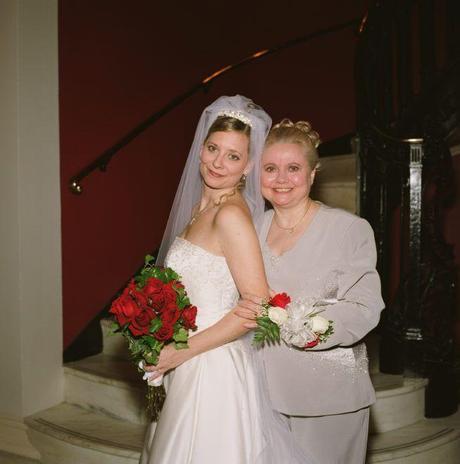 Mom and Me, about 15 months pre-motherhood. (So thin and fancy I am!)
This was my mother's mantra. She used it for all kinds of reasons, from explaining why we couldn't play with a certain kid, to why we were having spaghetti again, for the fourth day that week, to why she was hiding in the bathroom…
My mother was not Donna Reed. Like many mothers, I'm sure she struggled daily between being a person, a woman–being the girl she was before she became a mother at 21–and being a mother. These are different things. A mother isn't human, exactly. She has a human part of her, like Superman has Clark Kent. But it's the "Superman" aspect that we count on, and, as the offspring of Superman, we sometimes forget there's an actual person behind all that extraordinary giving and sacrifice. A person with an identity beyond what's in it for us. A person with hopes and dreams, sometimes shelved. With spice and verve and maybe even a wild streak.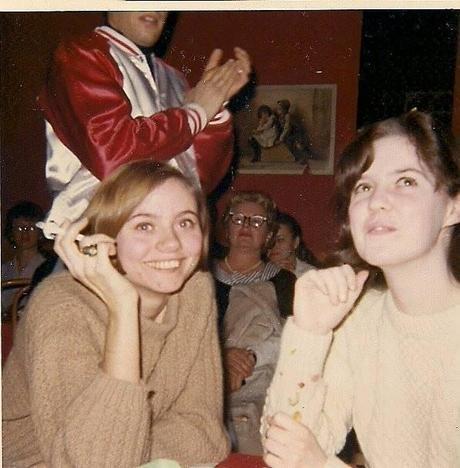 This is my mother. She is 19 or 20 and, yes, she is smoking!
"Wait till you're a mother. You'll understand." I didn't understand some of the things my mother did and the decisions she made. And when I got to be a mother myself, I, one time, challenged her on one of these things because I can be a little shit sometimes. Which she knew, because she was my mother.
Me, shitty and defiant: "I'm a mother now. I still don't understand why you'd ever…." whatever it was.
Without skipping a beat, she looked at me and said, "Wait till you're a grandmother. You'll understand." Ah, she was ready for me.
I understood. I finally understood.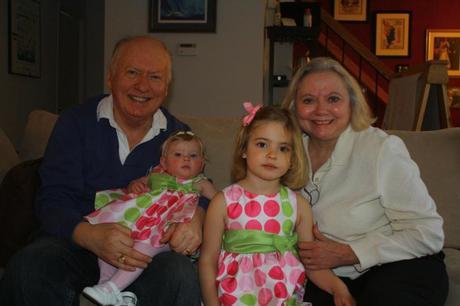 Mom with Dad and the "grandbabies." Oh how she loved these little monsters!
I was lucky enough to have my mom into my forties. Lucky enough to know her both as a mother and a grandmother. It was really when she became a grandmother that I started to understand her more. Not when I gave birth, but when the mother lifestyle really took hold. The endless needs. The birthday parties. The PTA. All of the obligations. The laundry. The homework. The goddamned [email protected] homework!
The "playing field" leveled somewhat, and I did have some time to understand why she didn't sign up for field trips or ever be a class mother. And for a few fleeting years, we understood together. Without her, I'm not sure anyone will ever understand me the same way again.
I haven't blogged since her passing last fall, but I blog today to celebrate her. For all of you celebrating with your moms, celebrating your mom's memory. For all of you new moms, expectant moms. For all of you who long to be moms, and all of you who are moms to furry loves, I understand. Thanks to my mom, I understand.
Go and enjoy yourself! Be yourself! Happy Mother's Day!
~~~~~~~~~~~~~~~~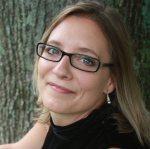 Let's connect! Find me on Twitter and Facebook, and email me: [email protected].