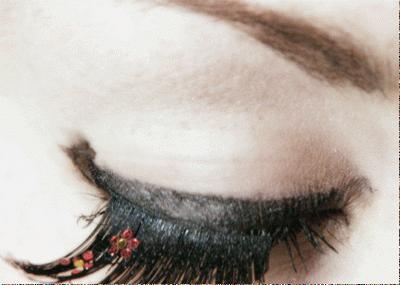 You know it's a party when...
... in the blink of an eye the
food
that you just placed on the party buffet table wasn't eaten, it was inhaled.
... you've left something major behind for an off-premise event.
... you've searched local stores high and low for an ingredient for a recipe and end up buying it online.
... you're headed toward the street that your off-premise gig is on, and you can't find the exact directions and client phone number that you wrote down.
... you buy a new gadget before you buy food.
... the fundraising committee trying to get you to help them want you to donate everything and give an gift contribution.
... you have run out of storage space and in the winter the back of your mini-van doubles as a freezer.
... you don't want to work a party in temperatures exceeding of 95 degrees, but you don't want to be sued.
... you go out to the front-of-the-house/guest area dressed in your
best party
manager clothes and
Crocs
.
... you can play "What sauce this is" and clients won't know.
... pre-party stair climbing in buildings that have no elevator (in the heat no less) constitutes a fantastic cardio-workout.
... you know the sequence of service: welcome the client and guest, welcome the client, welcome the guest, and say goodbye.
... the dessert ice cream melts to mush, even though you were told it was frozen rock-solid before you left.
... when you forget and drive the "save time" route to the event address that you're going to, that passes by a concert venue on the day of a
Rolling Stones
concert.
... when you can't find the key to your Henckle knife lockbox.
... all of your relatives who've never professionally catered are suddenly "expert" caterers.
... you kids
think
it's so easy and fun, they beg you to wear a tuxedo and serving food too.
... when you open your cabinets, it looks like a spice store.
... you cater outside so much, you've become well acquainted with the bugs and mosquitoes to the point where you call them by their first names.
... you have more miles on your hotboxes and rolling carts then your party catering truck.
... you have to come up with something quick for a party guest you weren't told about that has special dietary needs.
... driving away from the party is better than driving to the party.
... you're so tired from working parties that you think anything super chocolaty is sexier than having sex.
... you owe more money on the new catering gear you bought than on your car.
... your home kitchen refrigerator is full of other peoples food.
... the most effective bug repellent spray is Pam.
... you get stuck on a sauce recipe.
... you think the holiday season is the start of
National Party
Day.
... you clean, re-clean, and clean and re-clean... everything in the client kitchen.
... you take off your dirty apron to go with the host/hostess to meet some of her special guests.
... you know that the term "
Catering
" has more to do with taking good care of people than it almost has to do with the food.
... your cellphone is more of an appendage than an actual Smartphone device.
... there's a bottle of Purell Instant Hand Sanitzer in your purse, in your Henckle knife lockbox, in your cooler, in your...
... you don't know anyone who doesn't own a 60-cup coffee maker.
... you're taken a vacation and you help the banquet staff who are frantic to get things set up.
... you have ever used your car as a food transportation vehicle.
... you power wash your Henckles (knives).
... you qualify as
Power
Weight Lifter after because you've torn your Rotator Cuff and/or have had tennis elbow so many times.
... you use honey in lieu of sugar when a client claims their dessert isn't as sweet as they'd like.
... you know the scullery is not a building that houses skulls.
... you know that NWP stands for Nice White Platter.
... you know that Sommelier is a wine expert and not a fancy for some liaison.
... you travel more than two hours to meet with a potential client who won't travel twenty minutes to meet with you.
...you have to learn the trick to successfully planning and catering an event for 16k guests.
... you learn to have more than you need for all holiday food table and party space decor.
... your spare bedroom (or some other room in your house) doubles an party catering inventory space.
... you have a difficult client that you pray will book a breakfast event instead of a 5-course
dinner party
in order to be able to breathe a little.
... your monthly catering and/or
party planning
business gasoline bill is more than all of your
... you try to explain to a potential client that a "tasting" does not constitute having a full meal when unbeknownst to you they show up with four or five extra people.
... you understand that "bistro chairs" aren't chairs in a fancy French bistro, but are a type of stool, with a back and no arms, that sits higher than a normal chair.
I promise you, every single one of these things listed is true. Take a look at this party video. If this can be planned, you have no excuse.
Sponsor of the Month
*****
I do this... I write to help to create to opportunities for all who choose to pursue their passion to have parties almost irregardless regard to economic constraints.
I think if we keep talking about the cost of parties (I write blog posts, you write comments), together, maybe we can break down some of the party industry's price barriers and shame some of the people who've taken your money and delivered a poor quality product right into growing a conscious and treating you right (nice thought, huh?).
Opportunities to be inspired about parties are everywhere. Yet, people looking out for your wallet are few and far between. My goal is to inspire you, causing you to question the way things are that have been the status quo for too long. When we stand together and speak up, we can be a powerful force.
Let's keep the conversation of change going. Because in the sea of everyone talking, one voice is a whisper... several voices are a scream.
Leave a comment and share your thoughts, ideas and suggestions below. Remember to be as specific as possible because what you have to say helps us all.
Always... be encouraged and encourage others too,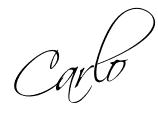 "You're imperfect, and you're wired for struggle, but you are worthy of love and belonging." - Brené Brown
Image source:
party, party theme,party favors, party quotes, party songs, party games, party city, party places, birthday party, party store, party themes, party supplies, party ideas, party planner, party pictures, party america, balloons, iparty, it's a party, it's a party song, it's a party wiz khalifa, it's a party buckcherry, it's a party busta rhymes,it's a party wiz khalifa lyrics. itz a party stores, it's a party yelawolf, it's a party not a picnic, it's a party jump: Technorati Tags


>>Your Email Address... No Spam. I Promise." />
Special Offers for Cater-Hater Subscribers!
>>Your Email Address... No Spam. I Promise.';} " name="email" value=">>>Your Email Address... No Spam. I Promise." id="awf_field-35516496" onfocus=" if (this.value == '>>>Your Email Address... No Spam. I Promise.') { this.value = ''; }" type="text" class="text" tabindex="500" />