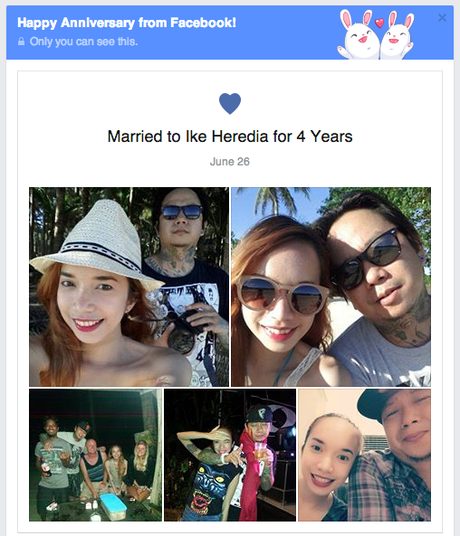 When the clock hit past midnight, Facebook was the first to greet us!
You once said, "You got the time, I got the space… Together we'll make things happen in digital dreamspace!"
Happy 4th to us Team Time and Space!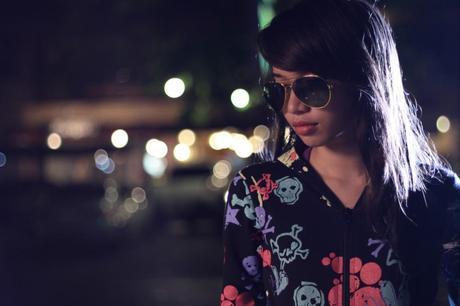 Exactly 4 years ago, a guy asked me out for a random photoshoot. Of course it would be easy to say no but hey, I find this guy freakin' interesting! During the planning stage, I offered to be part of the hair or make-up team but he said no. I will be the subject of the shoot! I had a mini-heart attack and eventually wondered, why me? I'm not ready for this! Photography wasn't so common back then. It was a completely new thing!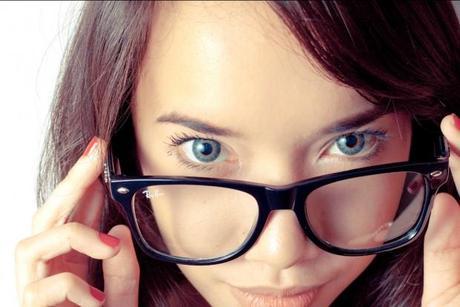 This photo is everything. It was the first time he touched my face and my hair, although at that time it was entirely professional. Haha!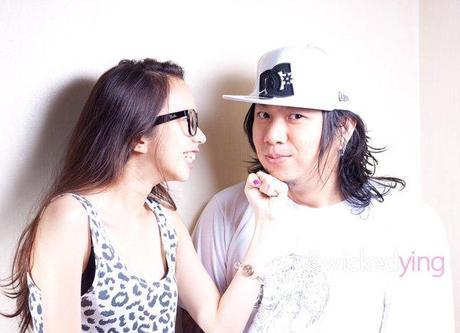 Night strobing, beer-binging and fastfood hopping make up the majority of our dates before. I doubt if I considered those night outs as dates but it's quite nice to just hang and talk minus the pretensions.
How our relationship started out was funny and it's one I'll never forget. We were chatting on Facebook gallivanting from one topic to another until the wee hours of the morning. If I'm not mistaken, we were in deep discussion about how to rob a bank successfully. Out of the blue he asked if I can be his partner, so I said: in crime? He said: No, in life!
Awww… Isn't that the sweetest thing?!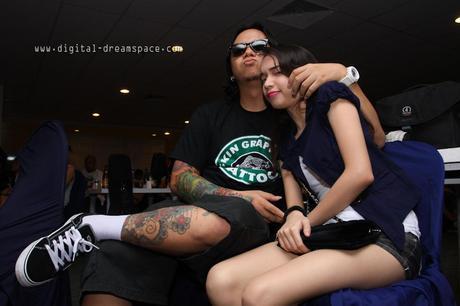 Like any other couples, we've had our fair share of highs and lows and to be honest, I don't know how he survived being with me. My extreme mood swings, silent treatment, and incessant emotional neediness can be intolerable for some. Heck, I'm probably the most jealous, paranoid, and lunatic woman out there! Trust me, he and my friends included can attest to this. True story!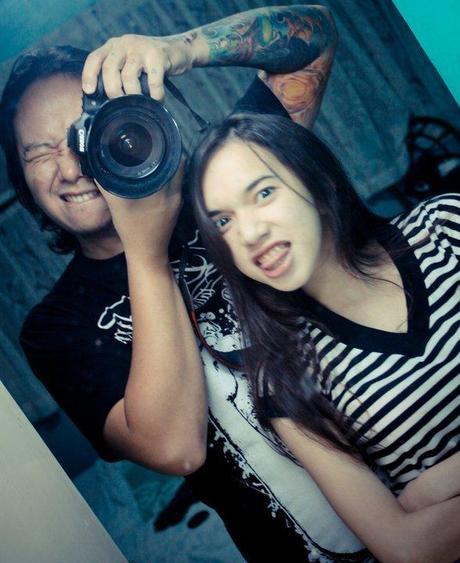 I have much to thank this guy for, really. For seeing my potential when no one else did, for being the one behind the camera/blog, for keeping me in check, for the gifts he gave me — where/what I am now is a constant reminder of his efforts. He might not see (well, he doesn't really see tbh) how much I appreciate the things he does for me but I do. I try to give back all the love in my own little ways; though I'd like to think I've contributed intangible life lessons to him as well apart from random fashion tips and clothes I got him. Teehee!
From atheism, science stuff, music, world views, tattoos or even as far out as talking about Anders Behring Breivik's My Manifesto, it's not everyday you find someone whom you can share your weirdness with!
Happy 4th  babe!
From your (un)grateful and (un)supportive partner,
Wakon Ays