The next Support Local brand I would like to highlight on the blog is Katha Aromatics. It was a passion project by a couple, one was a schoolmate of mine in high school. It was created by their own needs as a family who are into an all natural and zero-waste lifestyle. Now it has become an expressive brand of handcrafted and aromatic wellness products known as Katha Aromatics. Katha is not just a story of handcrafted products, but also the evolving lifestyles of a young family who loves nature and seeks to preserve it for the next generation.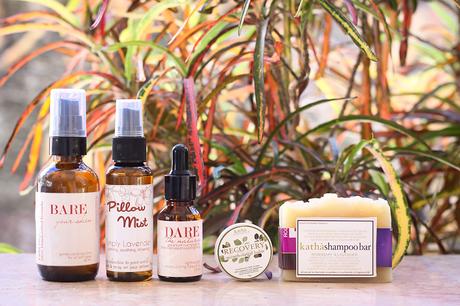 So I have tried some of their products as you can see in the above photo and here are my thoughts:
Pillow Mist in Simply Lavender – This is one of the items that I would most likely repurchase. Since I don't exactly have an established sleep routine, having this onhand surely helps. I wasn't a firm believer of aromatherapy but this one got me hooked! There are other variants
Shampoo Bar in Rosemary & Lavender – I must admit, I've had high expectations on this one. I wanted to try shampoo bars for soooo long. Now that I experienced what its like to use one, it left me confused. Don't get me wrong,  I enjoyed lathering my hair but rinsing was a different story. It made my hair squeaky which will probably take a lot of getting used to.
Bare Your Skin Toner – I love this! It has a distinct Bulgarian rose water scent and zero artificial fragrances. My only wish is that it came with a spritzer thing so I could use it as a handy facial mist.
Dare the natural Beauty Oil – This one smells very floral as it is a combination of different flower oils. The scent is a bit strong for me to use for the face so I use this to treat my dry patches instead. I also use this as a replacement to hand creams.
Recovery Mentholated Balm – The tita in me finds this as the best among the bunch with the Pillow Mist ranking first of course. This has become part of my nightly routine to soothe my ever aching back. Haha!
Final Thoughts:
I think Katha Aromatics is definitely worth giving a try. The things I would repurchase would be the Pillow Mist and Mentholated Balm. I might check out the handmade all natural soaps as well. This would be a great gift idea for friends and family too.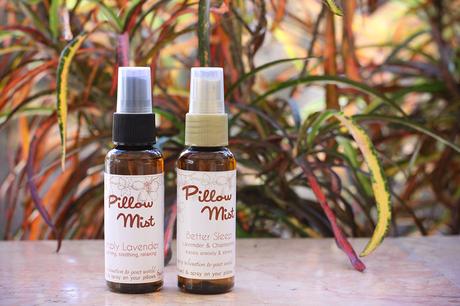 I still have 2 Pillow Mists for grabs so don't forget to check out Katha Aromatics and The Wicked Ying on Facebook. We have a giveaway coming up!
Share this Post