I recently developed the habit of buying shoes. I was never a shoe addict. Purses have always been my thing. There was a time when I would buy a lot of flip-flops at a time but never a bunch of shoes.
When I say shoes, I don't mean the high-heeled kind. They hurt like a b*tch and I'm not about to subject my feet to that kind of suffering.
I mean flats. The kind that's super comfy and almost feels like a glove worn around the feet. I've been wearing ballet flats for a while (but mostly sandals). I heard about Tieks – super expensive and (thank goodness!) not available here in the PH. I would have bankrupted myself from buying their ridiculously expensive but really cute-looking flats.
Then I heard about Yosi Samra – actually, read about it in some random post on Facebook. It's in all the large malls but I never really got to see one until about a week ago. I instantly fell in love with its structure and they felt really comfortable.
I bought two pairs because I am that kind of person (I remember when I purchased all colors of this tank top – 8 of them!). The one with the faux snakeskin felt really good, but then I also tried another in blue and it felt incredible!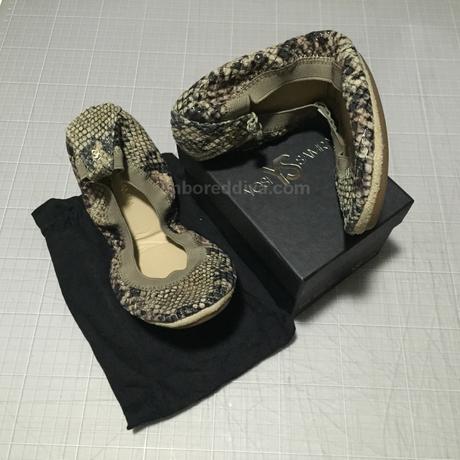 Yosi Samra New Serpent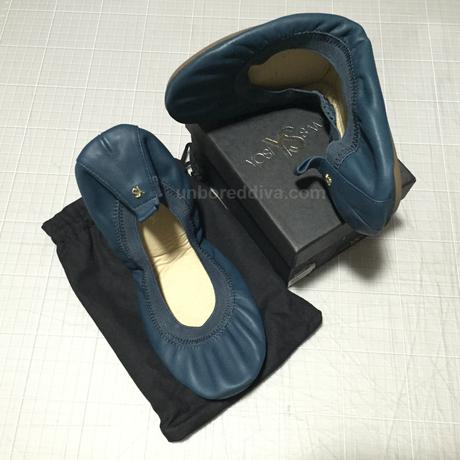 Yosi Samra New Serpent
Then a couple of days ago I saw that they posted a photo on their FB page – it was a pair in nude, and another in black. Of course I had to get me one of those. The nude ones. So yesterday while we were at Trinoma, I grabbed myself their newest nude shade. It's lovely.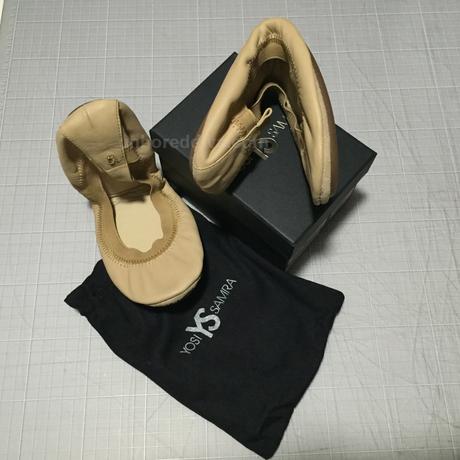 Yosi Samra Latte
They usually come in soft leather, and have this soft, thin elastic all around the shoe opening so that it really hugs the foot, but not so tight that it would hurt. On top of that, the price is really affordable compared to the Tieks (whose reviews I've read online, and they aren't very good – bitter ocampo!). One pair can go between Php 2,500-4,000 depending on the material used. While a pair of Tieks would cost about Php 7k-15k.
Like the usual ballet shoes, the Yosis can be folded so they are really portable and they come in these black dust bags and thick black boxes (that I am excited to recycle!). I bought a pair of Butterfly Twists some years ago and they were also comfortable but I could really feel the ground when I walk with it. That's not the case with the Yosis. They look sturdy but flexible, and not at all stiff.
I already have my eye on another pair. Perhaps I should stay away from malls for a while.