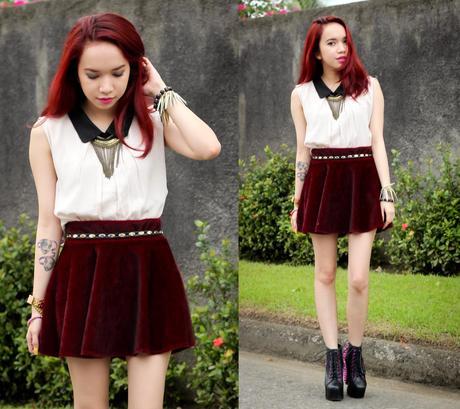 Sleeveless buttondown top, PINKaholic. Red faux fur skirt, OASAP. Accessories, BU4 bazaar find. Lita, Jeffrey Campbell. Belt, Forever 21.
Look of the Day – I'm now sporting a look with my new skater skirt I got from OASAP. Ain't it the cutest? I love the color!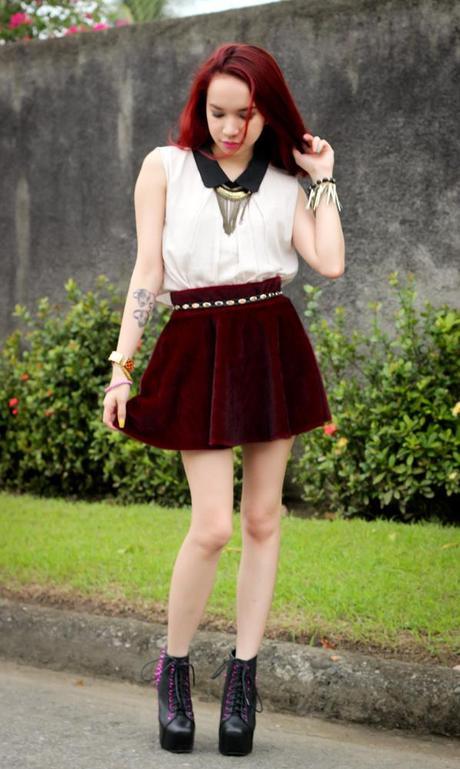 I may have not posted a look for so long, forgive me. It's just that I'm experiencing laziness at its purest form that I can't even finish editing photos. You may also put the blame on Butuan's weather. I know, I know.. I don't run out of reasons but that's the truth. Swear!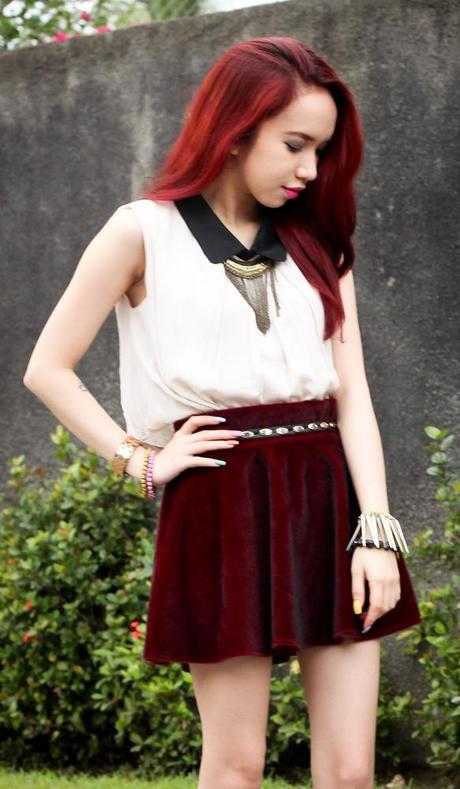 Skirt color = new hair color (Is red a good choice as my new haircolor?)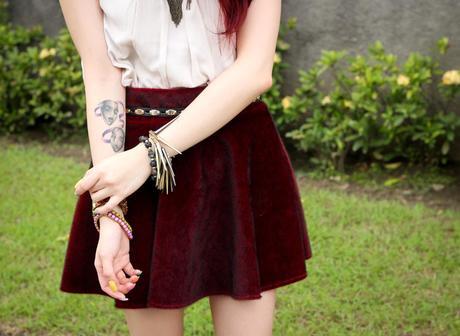 I'm wearing the accessories I scored first (before the mayhem started) at Vern and Verniece Enciso's booth. I bought a bag full of goodies at just PHP300! The spike bracelet were from Divine Lee's.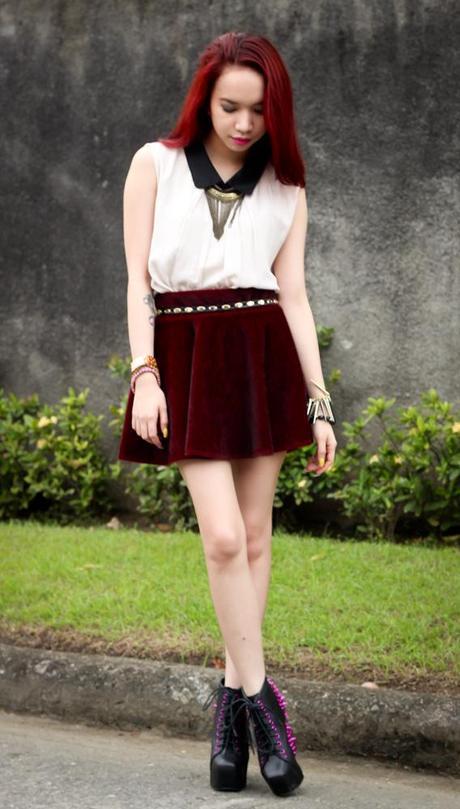 Steph and I scouted for nice spots in their neighborhood. While turning left and right and so on and so forth, we found this manicured lawn infront of her sister's house. Great spot since I don't like too much greenery. Lol!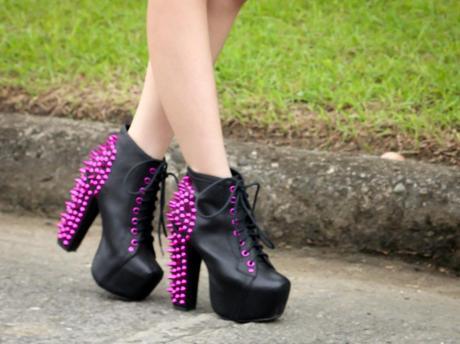 BLURRY! What do you think? 
Stay wicked!