Happy Friday, y'all!  This has been the slowest week ever, so I'm hoping this weekend goes nice and slow, as well, but we all know it won't!  It'll more than like go by super fast and Monday will be flying upon us like those crazy creepy flying baboons from the new Oz movie.  Oh well, it is what it is….happens every week like clockwork!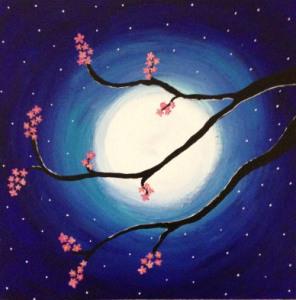 If you're interesting in entering a giveaway for one of my 8×8 "Moonlight Cherry Blossoms" paintings, make sure and head over to Simply Stephanie blog a.s.a.p.!  All you have to do is visit my Etsy shop "The Painted Palette" & take a look and then go and leave a comment on her blog, as to which painting you like.  Easy peasy!  The winner will be announce on Monday, May 6th, so you only have until this Sunday to enter.  Last I checked there were only 4 comments, so you have a pretty good chance, so go enter!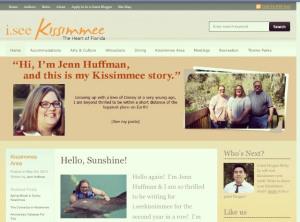 Remember in my last post where I said that all of my posts I've written lately were in draft mode over on i.seekissimmee.com?  Well, if you head over there now, my first post has been published, so you'll have about 10 more that will be published throughout the next week! Some of the posts you'll see over there this week are for some pretty good places to eat, like Hawkers, Beaches & Cream, & Blue Bird Bake Shop.  You'll also see my review of the musical dinner show the Hoop Dee Doo Revue, which is pretty spectacular, as well as things like the Boardwalk, Downtown Disney, shopping at The Loop & of course the Epcot Flower & Garden Festival.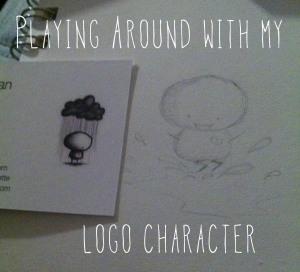 Other than that, not much else going on.  Been doodling a bit in my sketchbook & playing around with my logo character.  Tomorrow is my 1 month weigh in.  I've been trying my best to be a good girl and eat more veggies and smaller portion sizes.  My goal for the month was to hopefully be down -10lbs, so fingers crossed I can hit that in the morning.  As of week 3, I was down 7.7, so far, so we'll see!  Well, until I post again…yak at ya y'all later & have a fabulous freakin' weekend!!