X by Glenmorangie is notable for two reasons: it was purpose-built for mixing and is a core release from a major distillery aged 10+ years and priced under $30… what? That seems like a deal too good to be true in this insanely priced whisky market we're in. Which makes me a bit leery. Can something priced like this taste good? Can it actually be a good deal?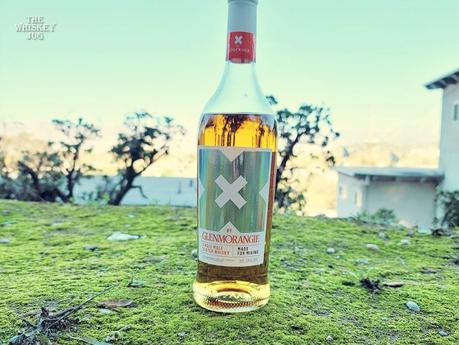 The X's raison d'etre is to be mixed. I've been making, and publishing, more cocktails lately and I can say it easily fulfills that purpose. Under that singular perspective of being built for mixing, the price is perfect and it really is a good mixing whisky. But this isn't truly a cocktail site, it's a whisky site, and so we need to look at just the liquid itself.
Which brings us to a different, singular perspective, with one major question: how is it for sipping?
Let's get to drinkin' and find out.
---
X by Glenmorangie – Details and Tasting Notes
Whiskey Details
Natural Color
Style: Single Malt (Scotch)
Region: Highlands, Scotland
Distiller: Glenmorangie
Mash Bill: 100% Malted Barley
Cask: ex-Bourbon, New Charred Oak
Age: NAS
ABV: 40%
X by Glenmorangie Price: $27
Related Whiskey
Glenmorangie The Original 10 years
Glenmorangie Lasanta
Glenmorangie Nectar D' Or
Glenmorangie Quinta Ruban 14 Years
Glenmorangie Quinta Ruban 12 Years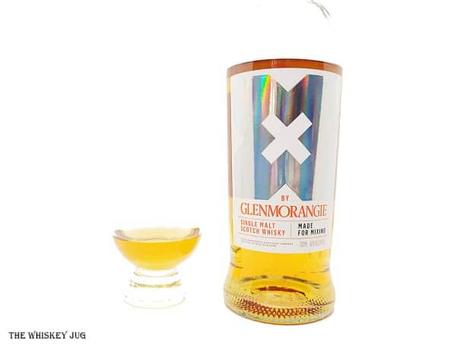 "X by Glenmorangie is wonderful mixed with any flavor you choose (and as you'd expect, it is also delicious neat)." – Glenmorangie
X by Glenmorangie Tasting Notes
EYE
Honied butterscotch
NOSE
Malt, graham, vanilla and citrus with bits of sweet dried fruit, banana and oak.
Soft and simple it's a whisky that's easy and unassuming, but not bad.
PALATE
Graham, vanilla frosting, dried apples, bananas, honey and a bit of oak.
As it opens a touch of cocoa and nuttiness peeks out, but it's mostly just dried fruit on graham.
FINISH
Short -> Malty and fruity fade to a light graham.
BALANCE, BODY and FEEL
Decent balance, light-body, light watery feel.
---
X by Glenmorangie – Overall Thoughts and Score
If you've been looking for the most average, MOTR, yet approachable and sippable whisky on the market, this is it. It's not complex, it's not deep, but it doesn't have anything inherently wrong with it either. I can, and have, been happily sipping on it. It's simple yet pleasant.
In fact, it was the whisky I sipped on while writing all the intros to the Glenmo reviews I've been posting and will continue posting in the coming weeks. But sipping isn't its true nature. The X by Glenmorangie was designed for mixing and if I were grading it on that sole attribute it would get a 4/5… but I'm not. It's a good, average, workhorse whisky that's innoffesive and sippable – exactly as it was designed to be.
SCORE: 2.5/5 (average, drinkable, possible minor flaws ~ C+ | 77-79)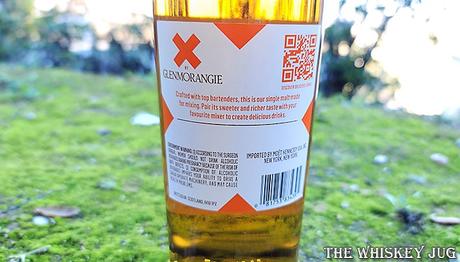 X by Glenmorangie Review
$27
Overall
2.5
Nose

(2.5)

Palate

(2.5)

Finish

(2.5)

BBF

(2.5)
Sending
User Review
0

(

0

votes)
Comments Rating
0

(

0

reviews)