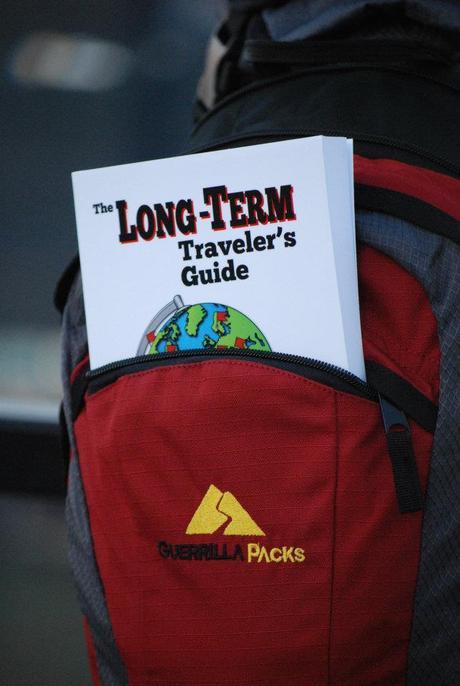 During our time putting together our first self-published travel book,
The Long-Term Traveler's Guide
, we had to spend a lot of time learning about the self-publishing process and the travel book industry in general.  In order to save future author's time and money, this ten-part
Writing a Travel Book
series was born! 
The following is a quick list of the entries into this special feature. To learn more about our book launch and other information associated, please check out the Travel Book sidebar on this site.
Part 1
-  Finding a Niche and Writing
Part 2
-  Editing and Formatting
Part 3
-  Evolution of a Cover Design
Part 4
-  Digital Packages and Special Features
Part 5
-  Developing a Website for Sales
Part 6
-  Distribution Companies
Part 7
-  Pricing Development and Launch
Part 8
-  Affiliate Sales Programs and Tips to Succeed
Part 9
-  The Cost of Writing and Sales Summary
Part 10
- Final Thoughts
Writing a Travel Book Part 10 - Final Thoughts
It has been 3 months since we launched
The Long-Term Traveler's Guide
and it has been quite a whirlwind getting the word out and selling the package.  Overall we've been quite happy with the results and are currently focusing our efforts on promotion and searching for the highly coveted book deal.
To end this series, we wanted to capture some of the most important thoughts that the previous nine entries may have missed. 
Have promotions - Hosting a promotion periodically will help others remember your product, without sounding spammy or too pushy.  Try balancing sales, trusted reviews, and contests to break things up a bit.
Make connections - You may not get a book deal from asking, but reaching out to other successful individuals will almost always have the best returns.  Be it a good piece of advice or a substantial hand in the development process, a few helpful connections can help out significantly.
Be available - One of the best ways to get the word out on your book is just being available for people to ask you questions.  Whether that is via a Google Hangout, Twitter session, or for a few hours on a Facebook Fan Page, allowing others to have an open and public time to ask questions is a great way to get the word out.
Be a mentor - Members of the travel blogging industry are quickly progressing into the self-publishing industry. You won't be the first to write a travel themed book and you will not be the last.  If you find out a fellow blogger is writing a book, be a mentor!  Give advice and help others learn from your successes and mistakes.  If everyone helped mentored at least one future writer, the quality of the books released will increase exponentially and will progress our industry as a whole.
Be your biggest fan - If you do not believe in your product, no one will.
A Final Thank You
We want to take a moment to make a public thank you for everyone who helped out with
The Long-Term Traveler's Guide
, be it through contribution of quotes, blog posts for the digital package feature, general advice on the topic of self-publishing, or for just being an inspiration for us to live our dreams.  As you can tell from this list, a lot more went into putting the book together than just one person writing over the period of a year, and we ask that you support each and every one of the traveler's who helped us out and are listed below.
Twenty-Something Travel, 
...and everyone we have met on the road who are currently living their dream!
More importantly, we want to thank everyone who purchased
The Long-Term Traveler's Guide
and are currently using it to prepare for your own long-term adventure.  Get out there and see the world, you won't regret it.  Who knows, you may run into us one day.  If you do, please stop and say hello!
Did you purchase a copy of The Long-Term Traveler's Guide?  If so, send us a picture of you with it so we can host in this post!  We'll link back to your blog or Twitter account if you have one as well!
This concludes the special ten part feature on writing and self-publishing a travel book is based on our experiences with our first book, The Long-Term Traveler's Guide. This feature is provided free of charge for those looking to write a book or e-book themselves. Other authors typically charge a modest price for an e-book that contains this information in such a fashion. Rather than requiring a purchase for this information, if you like what you have read please Reweet, Stumble, or 'Like' this post, use our affiliate links when registering for the companies we've recommended, or purchase a copy of The Long-Term Traveler's Guide to help us out! 
Thank you for your support and happy travels!