Today my to-do list is crazy!!!
Max and I are leaving around noon for Tahoe and I have to get all my laundry done, chores completed, a bunch of blog designing started, I needed to get my 11 day of streaking checked off and I have to get packed.
Because I knew tonight would be a little crazy I decided to get some take out for dinner.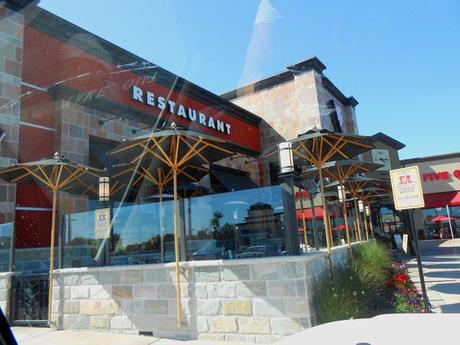 But before we get to dinner… I ate an apple for snack.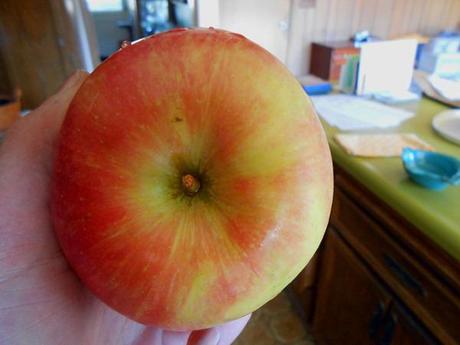 I've decided to join a HUGE blog movement!
It's a great group of gals doing a daily devotional reading called The Soul Detox. I'm really really late. They're already on Day 22 of the 35 day series. I'm not going to try and catch up at this point. Going at my own pace will be better. Is anyone else a late starter? Would you like to go through it together?
Dinner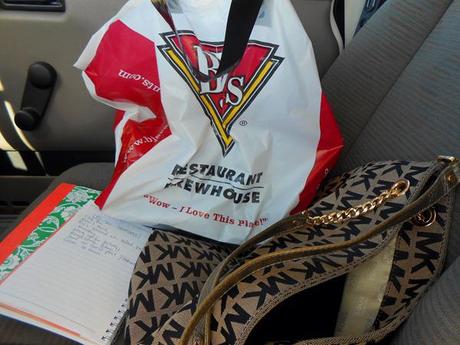 I called ahead and ordered the seared ahi salad.  It's delicious and it's huge. I love the chunky slices of avocado and the sesame vinaigrette.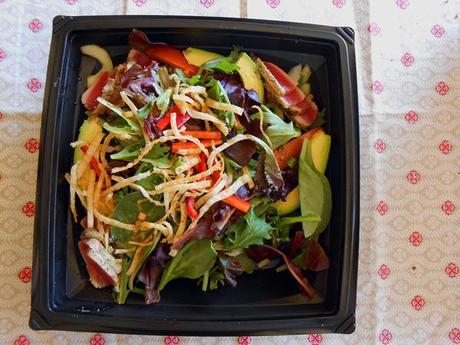 Ordering take out is not as fun as cooking. But it's nice to have no prep work and zero dishes.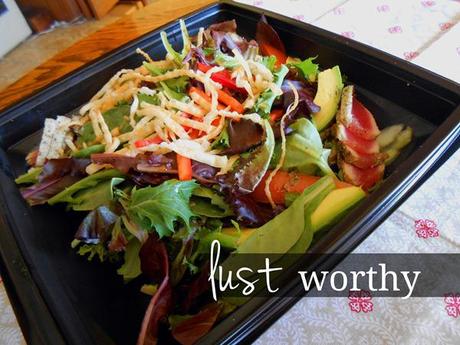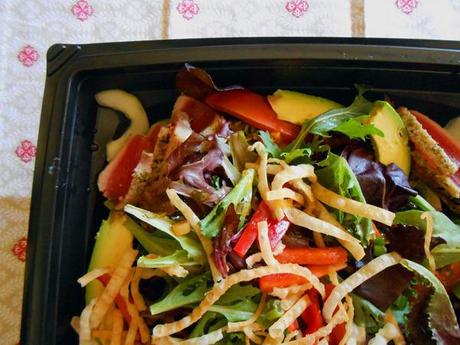 After I ate my salad I did a 2 mile run. Yay for streakin'. Are you ready for this? As of today I've streaked for 11 days in a row. 11 whole days.
Cookies!!!!!!!!!!!!!!!!!!!!!!!!!!!!!!!!!!
I HAD to have a cookie tonight. I was turning into a crazy choco-beast needing cookies or else.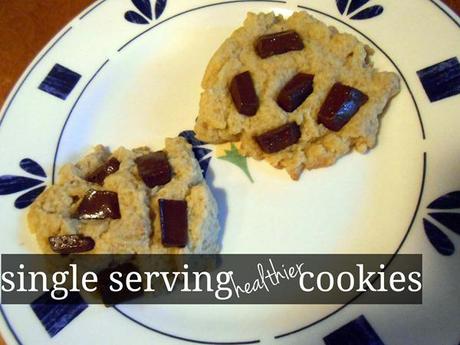 Are you ready for this? This recipe is for 1 cookie. Yep, 1. Perfect for those of us who have zero will power.
Ingredients
5 tsp flour
1/16 tsp baking powder
2 tsp oil (I used evoo)
1/4 tsp vanilla extract
1 tsp unsweetened coconut milk (or other milk)
dark chocolate chips
1 tsp brown sugar
1/2 tsp stevia
Directions
Preheat the oven to 350 degrees.
In a bowl combine the flour, baking powder, brown sugar, and stevia. Whisk with a fork.
In another bowl combine oil and vanilla extract.
Pour the wet ingredients into the dry ingredients and mash together with a fork. If the mixture is too dry add the coconut milk.
Spoon dough onto a cookie sheet. Top with the dark chocolate chips.
Cook for 7-8 minutes.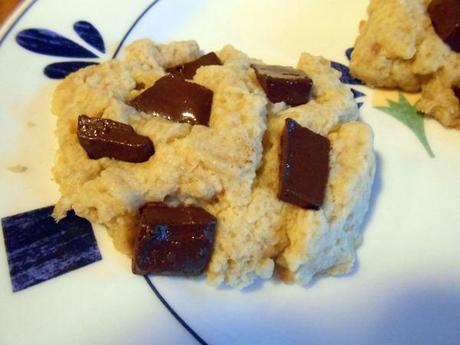 These do not disappoint. And you can even make two and feel like you splurged (when really you didn't because healthy cookies get you bonus points!)

In fact I'm pretty sure healthy cookies that have healthy fats, alternative milk, dark chocolate instead of milk chocolate, and stevia instead of raw sugar have no calories.