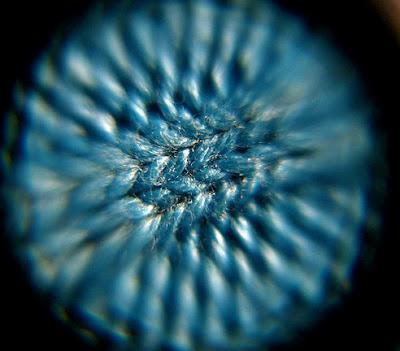 Here's what actually happens.

You walk into your golf shop and buy a polyester shirt, similar to the ones worn by your favorite star golfer. It's made by young women who are paid less than a local 'living wage' but all this happens far away from western eyes.

Polyester is a plastic another name for polyester is PET, polyethylene terephthalate, derived from petroleum.

Anyway, you wear your plastic polo shirt to play golf and it gets a bit sweaty and smelly. So you put it in the washing machine to make it all nice and clean. During washing microplastic particles are lost from your shirt and the residue water eventually finds its way into our rivers and oceans. This process does not occur with natural fibres such as organic cotton.

Once the plastic pollution has been eaten by marine life, who get their food from the oceans, it is transferred from their stomachs to their circulation systems and accumulates in their cells.

After a hard day on the golf course you settle down to a nice plate of fish and chips.

So you end up eating your own plastic golf shirt.
-------------------------------------------------