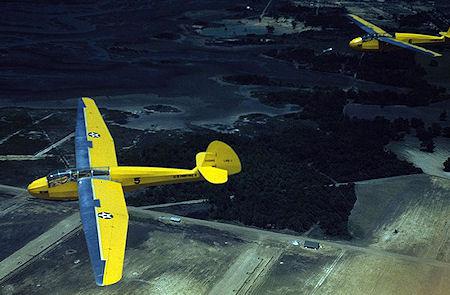 image credit
In 1942, soon after the United States entered World War II, President Franklin D. Roosevelt issued an executive order creating the Office of War Information. The new agency was tasked with releasing war news, promoting patriotic activities, and providing news outlets with audio, film, and photos of the government's war efforts.
Between 1939 and 1944, the OWI and the Farm Security Administration made thousands of
photographs
, approximately 1,600 of them in color. While most of the scenes were posed, the subjects were the real thing - soldiers and workers preparing for a long fight.
The Presurfer