If you were proud of the new business cards your latest promotion garnered for you, please accept our congratulations. Unfortunately, Black Astrum is here to rain on your parade with business cards that likely blow yours out of the water (as long as you're not a Middle Eastern sheik; in that case, you'll probably receiving a package from them shortly.)
The company has cornered the market in luxury business cards, offering the world's most expensive business card design to an elite group of individuals.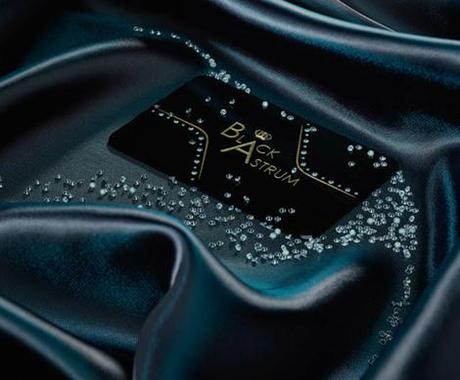 The card itself is made of layers of Swiss metals and inlaid with 30 carats of diamonds, according to Exec Digital. The cards will run at $1,500 a piece and will be sold in sets of 25, 50 and 100.
Black Astrum's website states:
"Encrusted in diamonds of the highest quality, the Signature Card offers members and their organizations a business card which is designed to make an immediate statement.
Although custom designed to each members (sic) requirements, the card elegantly embodies the holders (sic) wealth, power and status in society."
The London based firm will soon be providing this "product unique to the select few, yet distinctive to anyone that should receive one." Does that make sense? Not necessarily, but neither does a $1,500 business card.
To apply for membership, you can fill out the contact form on Black Astrum's website.
Liz for Raymond Lee Jewelers,